About Instapage
Instapage is the leader in post-click optimization and maximizes conversions for advertisers and marketers by enabling them to create, personalize, and optimize post-click experiences at scale. With Instapage, marketers can build personalized post-click experiences using Instablocks™ and update them with one click.
With over a million landing pages at an average conversion rate of over 22%, Instapage is helping 15,000 customers across 100 countries capture more value from their campaigns.
The Instapage platform has five tools that provide an end-to-end solution: landing page builder, integrations ecosystem, publishing tools, optimization & analytics system, and a team/client collaboration layer. Instapage provides the only collaboration solution for streamlining the design review process.
Pricing starting from:
$99.00/month
Free Version
Free Trial
Subscription
Top 5 alternatives to Instapage
Key benefits of Instapage
Know exactly how much you're spending to generate a new lead with easy to use advertising attribution.
Collaborate on landing page design on one platform by giving access to anyone - designers, copywriters, marketers and even clients.
A/B test all aspects of your landing pages such as button & image clicks, text link clicks, form submissions and external conversions influenced.
Use the real-time analytics dashboard to compare the performance of all the pages you've published.
20+ marketing integrations; including Salesforce, MailChimp, InfusionSoft, Zoho, Constant Contact and many more!
Publish to custom domains such as existing websites and standalone pages, to WordPress or Facebook, or set up your own free sub domain.
Manage your campaigns more efficiently with the ability to modify already published landing pages and URLs and to group pages into campaign categories.
Track campaign performance with a dashboard showing all the leads generated from your landing pages.
Markets
Australia, Canada, China, Germany, United Kingdom, Japan, Mexico, United States and 3 others
Pricing starting from:
$99.00/month
Free Version
Free Trial
Subscription
Top 5 alternatives to Instapage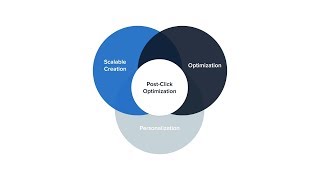 Total features of Instapage: 67
AB Testing
API
Account Based Marketing Software
Activity Dashboard
Alerts/Notifications
Analytics/ROI Tracking
Audience Targeting
Behavior Analytics
Behavioral Analytics
Behavioral Targeting
CRM Software
Campaign Analytics
Campaign Management Software
Campaign Segmentation
Categorization/Grouping
Channel Management Software
Client Management
Collaboration Tools
Contact Database
Contact Management Software
Content Management System (CMS) Software
Contextual Targeting
Conversion Rate Optimization
Conversion Tracking
Cross Channel Attribution
Customizable Branding
Customizable Fields
Customizable Forms
Customizable Reports
Customizable Templates
Customization
Data Import/Export
Display Ad Management
Drag & Drop
Dynamic Content
Email Management Software
Engagement Tracking
Experience Management
Form Builder
Heatmaps
Landing Pages/Web Forms
Lead Generation Software
Lead Management Software
Marketing Automation Software
Monitoring
Multi-Campaign
Multi-Channel Campaigns
Multivariate Testing
Personalization and Behavioral Targeting Software
Real Time Analytics
Real Time Data
Real Time Editing
Real Time Reporting
Reporting & Statistics
Reporting/Analytics
Responsive
SEO Management
Search Marketing
Segmentation
Split Testing
Tagging
Third Party Integrations
Visual Analytics
Visual Editor
Website Analytics
Website Personalization
Workflow Management Software
Leadpages
#1 Alternative to Instapage
Take control of your marketing with Leadpages website builder, landing page creator, pop-up maker, and more: Fast,...
Unbounce
#2 Alternative to Instapage
The first conversion intelligence platform for small and midsize businesses. Team up with AI to drive more leads,...
WordPress
#3 Alternative to Instapage
WordPress is a website and blog creation and publishing platform with tools for aesthetic designing, visitor tracking,...
ClickFunnels
#4 Alternative to Instapage
ClickFunnels is a cloud-based marketing automation and web page building solution with which businesses can design and...
Customer Support Software
---
Already have Instapage?
Software buyers need your help! Product reviews help the rest of us make great decisions.
Write a Review!
Showing 5 reviews of 309
Industry: Marketing & Advertising
Review Source
Easy to build high performing landing pages for PPC campaigns
Reviewed on 28/04/2015
General UI is really really solid. I have found the software very easy to use as a non-designer /...
General UI is really really solid. I have found the software very easy to use as a non-designer / non-coder and created a number of high performing landing pages. This is gold-dust for me as a PPC manager. I previously just focused on working from within Adwords / Bing Ads / Facebook / LinkedIn / Twitter Ads - and did not touch landing pages. It has really helped me to be able to take control of the full process - driving traffic and influencing conversion rate with landing pages.
I just love the flexibility you have over the creation of pages - and felt that unbounce and leadpages don't give you that.
All in all love it, recommend it on my blog and will continue to use it for years to come.
Pros
Very easy to use.
Very flexible.
Great templates.
Fast loading pages.
Cons
I have found a couple of glitches with a page where an element (form) overlaps 2 sections. I found it nudged all content down on entering some text, which meant I had to pull the form down into another section then back up to reposition it. It would not give me the option to
The publishing process I find to have a couple of little bugs where you publish to a custom domain. But not too difficult to get round.
I have only tried the template import function once - and it didn't seem to work very well. Possibly the page I chose to import was not wholly compatible.
Response from Instapage
Thank you so much for taking the time to share this feedback! We really appreciate it and it seriously helps us improve.
The form bumping bug has been reported and will be fixed with the next live push.
The Template Importer is currently in BETA only and we gave access to our premium customers to test it out and help us perfect the system.
We are super stoked to be the first to bring this type of tech to market and we expect to have a fully functional product to ship in about 6 months. If you have any more feedback or find any issues please shoot us a line at [email protected]
Again, thank you so much for your time :)
Cheers!
Industry: Professional Training & Coaching
Company size: 2-10 Employees
Used for

Free Trial

Review Source
Overall rating
Ease of Use

Likelihood to recommend

8.0

/10
Finding the Right Sales Page Generator Takes Time
Reviewed on 07/12/2019
Powerful- really powerful lead capture and converter. It takes a little to understand and use. ...
Powerful- really powerful lead capture and converter. It takes a little to understand and use. Really beautiful reusable templates and pages once they are built.
Pros
Personalization! This platform gets it. Not all subscribers, customers, or first-time buyers are going to respond to the same ad. The sophistication of Instapage is amazing. I mean heat maps and mouse movement? It is like you are standing behind the potential client witnessing what they are actually responding too. Simply amazing!
Cons
Instapage does connect with email systems like Convert Kit and other big email platforms. Yay- boo! Now it is one more software to learn and manage. Any more I am looking for a one-stop-shop type platform. Is there any place to get everything all bundled together?
Reasons for Choosing Instapage
Works better with Convert Kit.
Reasons for Switching to Instapage
Podia.com Certainly not as strong a product or as flexible for just lead pages but it does so many other things I don't have to have 4-5 different vendors to host my courses, emails, lead pages, website, blog. So much easier to just go to one login and get work done!
Industry: Internet
Company size: 11-50 Employees
Used

Weekly

for

2+ years

Review Source
Overall rating
Value for Money

Ease of Use

Customer Support Software

Likelihood to recommend

1.0

/10
Good product with super BAD reliability
Reviewed on 08/10/2018
Instapage could be the best Landing Page builder out there but the best UX/UI is worthless if you...
Instapage could be the best Landing Page builder out there but the best UX/UI is worthless if you kill your clients webhooks without noticing. If you really rely on a working product without the fear of loosing leads over night because you didn't check the integration for two days this tool isn't for you.
Pros
Instapage is super easy to use. You can create well performing Landing Pages and AB-Test with ease and new features are added on a regular basis. We have been using this software for almost 3 years now. Over the time many new and helpful features where added. There is a variety of integration options available which is helpful even though we just use webhooks.
Cons
Customer support is a nightmare. It is really bad. The webhook integration was changed three times and we as a customer where not informed upfront so we lost a couple thousand leads before Instapage fixed the problem. The last time it happend we had to find a way ourself to get things back running because the response time of the support was too slow and we couldn't afford loosing leads for several days. We adressed this issues a couple times but nothing happend other than basic apoligies. With every update they make you have to fear that all your landing pages and integrations get killed.
Industry: Telecommunications
Company size: 11-50 Employees
Used

Monthly

for

2+ years

Review Source
Overall rating
Value for Money

Ease of Use

Customer Support Software

Likelihood to recommend

0.0

/10
Terrible Customer Support
Reviewed on 22/10/2021
Pros
The product feature set is quite good. Global blocks function in particular is very helpful.
Cons
Customer support. We had an issue where Instapage did not send our leads to our nominated email address for about 1 month. They said it was nothing on their end and blamed our email host. In the end, they discovered that it was an error with their suppression list from their microservice, causing those emails to never get sent. They offered no compensation, barely admitted it was an error and even refused to send the leads in bulk form to us - they made us download them one at a time...
This is just one of the many issues we have had with the product where the leads have not been sent to us. They deny responsibility, blaming anything else, before doing proper investigations.
Industry: Marketing & Advertising
Company size: 2-10 Employees
Used

Weekly

for

1+ year

Review Source
Overall rating
Value for Money

Ease of Use

Customer Support Software

Likelihood to recommend

5.0

/10
Great software but the price is too high
Reviewed on 01/11/2020
Great software that is probably the best in terms of features, ease of use and looks but for half...
Great software that is probably the best in terms of features, ease of use and looks but for half the price you can get a product very close to it, and for me it was a deal-breaker and also for many of my clients.
Pros
Easy integration
Great editor
A lot of templates
Good support
Cons
Too expensive and prices go up every year
The Mobile version is ok but not perfect for mobile phones
Reasons for Switching to Instapage
At the time, the price difference was minor and it was easier to work with and has the best feature for a reasonable price. It isn't anymore.
Instapage FAQs
Below are some frequently asked questions for Instapage.
Q. What type of pricing plans does Instapage offer?
Instapage offers the following pricing plans:
Starting from: $99.00/month
Pricing model: Subscription
Free Trial: Available
Try Instapage free for 14 days! All plans come with 30,000 unique visitors per month, 30 published landing pages, 5 subaccounts, and 5 team members. Core package includes: • Drop-in pixel tracking (Google Analytics, etc...) • Unlimited A/B testing • Heatmaps • CRM integrations • Mobile responsive pages • Email integrations • SEO-friendly features • Conversion analytics • Marketing automation integrations • WordPress compatibility • Live chat support • Custom code editing • SSL certificates • Embedded pop-up forms
Q. Who are the typical users of Instapage?
Instapage has the following typical customers:
201-500, 501-1,000, 1,001+
Q. What languages does Instapage support?
Instapage supports the following languages:
English
Q. Does Instapage support mobile devices?
Instapage supports the following devices:
Q. What other apps does Instapage integrate with?
Instapage integrates with the following applications:
AWeber, ActiveCampaign, AdRoll, Autopilot, BrightRoll, CallRail, Campaign Monitor, Constant Contact, ConvertKit, Drupal, Facebook for Business, Freshdesk, GetResponse, GoToWebinar, Google Ads, Google Analytics 360, Heap, HubSpot Marketing Hub, Iterable, Keap, Kissmetrics, LinkedIn for Business, LiveChat, Mailchimp, Marin Software, Marketo Engage, Mixpanel, Olark, OptinMonster, PayPal, RollWorks, Salesforce Marketing Cloud, Salesforce Sales Cloud, Shopify, Stripe, Sumo, Taboola, Trustpilot, Twitter, WordPress, Wufoo, Zapier, Zendesk, Zoho CRM
Q. What level of support does Instapage offer?
Instapage offers the following support options:
Email/Help Desk, FAQs/Forum, Knowledge Base Software, Phone Support, 24/7 (Live rep), Chat
Related categories
See all software categories found for Instapage.