Issuetrak
Report. Resolve. Relax. It starts with Issuetrak.
About Issuetrak
Issuetrak makes it possible for customers from a broad range of industries to track information in a way that is easy to enter, display, and interact with. Customers can choose whether to host Issuetrak themselves on-premise, or take advantage of our Cloud environment.
Our Identity Management integration can use Active Directory, as well as AD Federation Services, Azure AD, and third-party OAuth / OpenID Connect providers to provide access to your Issuetrak site.
The Asset Management add-on module enables you to:
* Regularly report on the state of PCs and Macs on your network
* Audit what software is installed
* Track the number of licenses available for each software title that is available versus what is used
* Use permissions to decide who has access to the information tracked by the module
Submitting Issues
Submitting issues doesn't require any training or even a login, since users can send an email or fill out a webform to submit. Your organization's internal users can access your site via a web browser to allow them to submit issues. You can also use Issuetrak's API to submit issues from a custom application. New issues can be submitted by cloning from existing ones. Issues can be submitted on a scheduled basis, ensuring that regular maintenance is done or reminders are automatically sent to the appropriate team.
List of submission options:
* Incoming Email
* Webform
* Direct submission through a web browser
* Cloning
* Scheduled Issues
* API
Status / Substatus
The status of an issue can only be Open or Closed. But Issuetrak allows you to create an unlimited number of substatuses to suit as many scenarios as you like.
Examples of issue substatuses:
* New
* Pending Customer Response
* Customer Response Received
* Part on Backorder
* On Hold
Automation
Workflows
Let your Issuetrak site move issues forward - even in your absence - with the use of Automation. Issuetrak gives you the ability to design workflows that will automatically apply to issues matching specific criteria. For example:
* Triggers will escalate an issue a certain amount of time after it was entered, or after the last activity
* Additional conditions can be applied to ensure that only certain issues get escalated. Examples of these conditions are: Priority, Issue Type, whether the issue has been escalated before, and who the issue is currently assigned to
* Determine what happens to the issue when it is escalated: Does the assignment, priority, or substatus change? Does the workflow add a note, which will fire a notification to those subscribed to the issue? Does the issue get closed?
Substatus Rules
These allow you to automatically change the substatus of issues when certain events happen. For example, you could have a rule that does the following:
* Check to see if the issue's substatus is currently set to "Pending Customer Response"
* Monitor the issue to determine when a note is added by the issue's submitter
* When a note is added from the submitter, change the substatus to "Customer Response Received"
Auto Assignment Rules
Issues can be automatically assigned to a user or group based on a wide variety of criteria, including:
* The organization the issue was submitted for
* The submitter's location
* Issue type
* Issue priority
* Whether the issue was submitted within a specific timeframe (for example, between 8 a.m. and 5:45 p.m. on a Tuesday)
Visibility Controls
Set visibility of issues based on the issue type, a given user's Organization and Department membership, whether they are subscribed to an issue's notifications, and more.
---
Key benefits of Issuetrak
- Industry-leading customer support and fast setup
- Highly configurable - tailor to suit your business
- Dashboards and the Issue Hub provide at-a-glance insights
- Business Rules and Round Robin issue assignment let you automate your processes
- Reports let you analyze your issues for future risk management
---
Images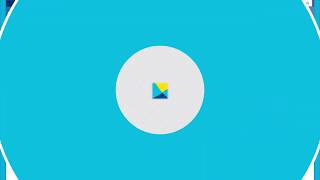 Not sure about Issuetrak?
Compare with a popular alternative
Jira
#1 Alternative to Issuetrak
JIRA is the tracker for teams planning & building great products. Millions choose JIRA to capture & organize issues,...
Spiceworks
#2 Alternative to Issuetrak
Keep track of everything that's happening on your network – from when a user installs a piece of software they...
Freshservice
#3 Alternative to Issuetrak
Freshservice is an online ITIL service desk with ticketing & asset management capabilities, and incident, problem,...
ServiceNow
#4 Alternative to Issuetrak
ServiceNow is an IT service application platform-as-a-service provider that offers a range of ITSM products to ...
Customer Support Software
---
Already have Issuetrak?
Software buyers need your help! Product reviews help the rest of us make great decisions.
Showing 5 reviews of 185
Used

Weekly

for

1+ year

Review Source
Overall rating
Value for Money

Ease of Use

Customer Support Software

Likelihood to recommend

8.0

/10
Issue Track is very functional and customizable
Reviewed on 19/05/2018
The logistics department is more relaxed with the help provided by this platform.
The logistics department is more relaxed with the help provided by this platform.
Pros
It has excellent tools for order control, it is a great help for the company's logistic department, it is easy to use and very customizable. A good customer service and technical support, we will continue using it !!!!
Cons
It is an incredible platform, but it will help us more if the custom fields are added automatically at the end of each search, we hope they improve this so that they are practical.
Industry: Entertainment
Company size: 10,000+ Employees
Used

Daily

for

2+ years

Review Source
Overall rating
Value for Money

Ease of Use

Customer Support Software

Likelihood to recommend

10.0

/10
Tracking 23 Organizations at Once
Reviewed on 12/05/2022
Very positive. This is the thing that keeps us moving. I was with this company a decade ago before...
Very positive. This is the thing that keeps us moving. I was with this company a decade ago before Issuetrak and recently came back as a manager. Let me tell you, this software has revolutionized our technical department.
Pros
Data tracking, hands down. I can research past issues with confidence. It takes a bit of management to keep people from being lazy when entering tickets, but when all the information is there this becomes a very powerful tool that can be used to track day to day problems, but it can also compile them over years to see larger trends that otherwise would have gone unnoticed. It also helps me and others cover our bases and provide evidence to either support or refute vague claims that otherwise would be anecdotal in nature.
Cons
The search function can, at times, can feel clunky. It's not bad, but if you are asking me to pick nits here, this would be it. One annoyance is searching users, where I have to pick between active or non-active. I don't know why I can't search both at the same time, which would speed up my process. Also it seems like the main search tool at the top could be a little more robust. I almost never come up with anything useful out of it as I think it only looks at subject line searches. When searching names or terms often times the search gets confused by one letter or capital difference. I feel like to be truly effective the search function could have more intelligence (speaking from a place of not knowing at all how that works).
This is not a con, but in my opinion the mobile settings are not sufficient for use on the phone. As we move further and further remote in our jobs, it would be very handy to have an Issuetrak app. A dedicated mobile device application that is not through the web browser would elevate this experience ten fold if done properly. As of right now I use Issuetrak almost exclusively on my PC, but I could see the benefits of a mobile experience, keeping notifications within the app and reducing email accumulation. Right now I basically ignore Issuetrak when traveling, and it would be wonderful if this didn't have to be the case.
Overall rating
Ease of Use

Customer Support Software
Lacking Key Features
Reviewed on 09/02/2016
I have used one other ticket tracking system before and for this system to allow multiple users to...
I have used one other ticket tracking system before and for this system to allow multiple users to have the same issue open and editing is such an unfortunate design flaw. Make sure you have a rock-solid process in place otherwise you will be reaching out to people via phone or email at the same time! This makes our group seem horribly inefficient. Also to allow multiple Assets with the same serial number to be entered successfully? How is that helping to eliminate the duplicate entry of inventory items? Not only were we told that these are not under design but not even prepared for future designs.
Response from Issuetrak
We appreciate your feedback. Both items you mention are good suggestions for improvement.
Many Issuetrak customers employ our "Assign To Me" feature so that agents can grab an unassigned issue from the queue. That issue is then removed from the queue, and other agents won't try to grab it. But this method doesn't prevent the problem you mention 100%. I checked UserVoice, and I see several other people have requested more robust handling of simultaneous updates. I contacted our product manager, and he says this is an issue we will be addressing.
The other problem isn't so clear-cut. There could be times when it is OK to have assets with the same serial numbers. What if they come from different manufacturers?
I see Arbitration Forums has been a customer for almost nine years! We've enjoyed working with you and your colleagues over the years.
If you have any more suggestions, please let us know, or feel free to put them directly into issuetrak.uservoice.com.
Industry: Information Technology & Services
Company size: 501–1,000 Employees
Used

Daily

for

2+ years

Review Source
Overall rating
Value for Money

Ease of Use

Customer Support Software

Likelihood to recommend

10.0

/10
IssueTrak has allowed me to document and resolve IT requests in a timely manner.
Reviewed on 09/11/2017
When I was hired as an IT Tech Support for Old Wisconsin Sausage, I was told that all IT requests...
When I was hired as an IT Tech Support for Old Wisconsin Sausage, I was told that all IT requests for assistance was done through email and phone calls. They did not have a ticket system set up for users to submit tickets. This forced me to prioritize and document multiple requests using Microsoft Excel and other applications to help me stay organized. I had many instances of where I would be on my way to assist a user, only to be stopped in the hallway by another user requesting my assistance. I would feel obligated to assist the user in the hallway, because customer service is something I am passionate about and couldn't say no. Other times there was a higher priority that needed my immediate attention, the user I was assisting at the moment could not understand why I was leaving to assist another user when I did not resolve their issue first. IssueTrak has eliminated many of the miscommunication and created a more standardized operating procedures for me. It has allowed me to stay connected with my end users by following up on the many IT requests. IssueTrak is a tool I use daily to deliver excellent customer service in a timely manner. It helps me stay organized and has given my end users confidence that their submitted issues are a priority for me to resolve. When I use IssueTrak, I feel that it helps me go above and beyond for my end users. It's a great software that I will be using for along time. The many features and benefits are plentiful.
Pros
The customization that IssueTrak offers has allowed me to create a "user friendly" software for my end users to submit issue requests. It gives me options to create forms that makes sense to what end users are requesting assistance with. The "quick pick" options allows the user to submit requests just as fast and quickly as sending out an email or calling for assistance. I also like the "Menu Option" that allows me to add internal web applications that our end users use on a daily basis. This allows end users to use IssueTrak as a centralized hub to access internal company files, applications, etc.
Cons
Ability to add more than one column on the "submit " page -- This will allow for seeing the whole screen instead of scrolling down. I have used IssueTrak's User Voice feedback website to make suggestions, but it doesn't seem like any of these suggestions are taken into consideration. I've seen many great suggestions submitted 1-2 years ago by other IssueTrak customers and users only to see a feedback of "Received (Under Review)" Please allow or give us the option to add more columns to the submit page. In my opinion it has a very organized and clean look to the interface. The Menu Option is a great feature, but it would be great if we can have certain sites that only a particular group or user can only see. For example, sites that will pertain to certain departments, Human Resource, I.T., Maintenance, etc. As of right now, any department or group can see these sites set up in IssueTrak. Give us the ability to restrict the sites to certain groups.
Overall rating
Ease of Use

Customer Support Software
Maillie Review of cloud base issuetrak - Chad Mohr
Reviewed on 16/03/2015
Before I was hired, Maillie was using no help desk software at all. We are a 100 person small...
Before I was hired, Maillie was using no help desk software at all. We are a 100 person small accounting firm. I came from a 400 person pharma company in which I used and configured 4 help desk software before. I have used before Remedy, HP service center, Cherwell, Lifetime, and Frontrange ITSM. I am ITIL v3 certified and this product helps follow some of the ITIL methodologies. We trialed 8 hd systems. I deployed IssueTrak cloud to Maillie at end of Sept 2014. Our employees are gravitating to the system, we now average about 200 issues a month. The pros are:-easy setup/configuration. I did our company configuration needs in about 2 weeks, with the setup of mostly issue types and subtypes. The setup training was easy to follow and I didn't need all the hours. I revisited the hours when I was ready to make templates/forms for things like New Hire Requests. Sync to AD worked after you get the certificate loaded properly. We are using the asset trackpc.exe which pulls from a batch file at login the client and server machines info. Reports have been easy to generate and export to excel. We use tasks for access approval, software request, hardware request and change control. We now know who is approving it and when. Creating a kb article from a ticket is easy. Escalating an issues to a global issue and then linking issues to that global is very easy and it closes and updates notes with any modifications from that global issue. IssueTrak Support has been quick, effective and easy to talk to. I can tell IssueTrak invests money and time into their product they do take suggestions from their clients. The Cons are: sometimes a lot of windows get opened and then it's difficult to find screen you need. Everything works downwards on the page, the more fields you add the lengthier it gets. Be nice if you could just make fields go in open spaces on the page. When submitting an issue you should fill it out from top to bottom because if you have any custom screens, it changes the screen and fields below then are wiped.IE settings have to be set to show content. If two people have the same issue open, the last save takes presidents. Devices that cannot run trackpc.exe need to be entered. When submitting an issue, it would be nice if it automatically suggested a kb and not have to click the KB link which takes you away.
OVERALL, I am very pleased with IssueTrak and I would recommend it to anyone because it makes configuring, deploying and using hd software easier.
Response from Issuetrak
Chad, Great product review. Regarding the request to have IssueTrak automatically suggest a KB solution....I've seen that functionality demonstrated in a recent developers meeting. Just saying.... Customer feedback really does help define the product. Thanks again, Tony
Issuetrak FAQs
Below are some frequently asked questions for Issuetrak.
Q. What type of pricing plans does Issuetrak offer?
Issuetrak offers the following pricing plans:
Starting from: $69.00/month
Pricing model: Subscription
Free Trial: Available
Issuetrak is help desk and service desk software perfect for issue resolution and incident tracking of all kinds. We offer unlimited free users with up to 50 permissions controlled by your paid agents, including the ability to submit, edit, and close issues. And we make implementation easy - Cloud sites can be up in as little as 24 hours, and our top-rated, 100% U.S.-based 24/7 support is included! Both Cloud and On-Premise hosting options are available. No confusing tiers. No complicated math. Refreshing, don't you think?
Q. Who are the typical users of Issuetrak?
Issuetrak has the following typical customers:
Self Employed, 2–10, 11–50, 51–200, 201–500, 501–1,000, 1,001–5,000
Q. What languages does Issuetrak support?
Issuetrak supports the following languages:
Danish, Dutch, English, French, German, Irish, Italian, Portuguese, Spanish
Q. Does Issuetrak support mobile devices?
Issuetrak supports the following devices:
Android (Mobile), iPhone (Mobile), iPad (Mobile)
Q. What other apps does Issuetrak integrate with?
Issuetrak integrates with the following applications:
Azure Active Directory, Google Analytics 360, Microsoft 365, Microsoft Azure, Microsoft Power BI, Okta, SwaggerHub, Zapier
Q. What level of support does Issuetrak offer?
Issuetrak offers the following support options:
Email/Help Desk, FAQs/Forum, Knowledge Base Software, Phone Support, 24/7 (Live rep), Chat
Related categories
See all software categories found for Issuetrak.