Front
Where 7500+ companies build strong customer relationships;
About Front
Front is a customer communication hub that surrounds every high-stakes conversation with team collaboration capabilities and contextual data to ensure responses are always fast, accurate and deeply personalized. Front's modern interface is inspired by email clients, which team members love because it's familiar and easy to use. Behind the scenes, powerful automation capabilities eliminate manual workflows across systems, and detailed analytics make it easy to improve team performance and the health of customer relationships.
Get started with Front today.
Pricing starting from:
$19.00/month
Free Version

Free Trial

Subscription
Top 5 alternatives to Front
Key benefits of Front
Centralized view: Incoming messages, from group email addresses ([email protected], [email protected], etc.), Facebook, Twitter, chat, SMS texts, and even voice messages can be managed in Front.
Better team collaboration: Teams can work together in the team inbox with assignments, internal comment and shared drafts, and collision detection to make sure they're not dropping the ball or duplicating work.
Enhanced team productivity: Teams can work 2-3x faster with keyboard shortcuts, message templates, workflow automations, send later, follow-up reminders, and individual email management in Front.
Sharpen your focus: Get a better understanding of your team's workload, customer's experience, and more with in-depth analytics.
Minimal learning curve: Front works like any other email client (Gmail, Outlook, etc.), and not like a clunky, complex help desk ticketing system.
Full administrative control: With Front, you have custom governance to best serve your customers. Our administrative console allows you to control permissions, provisioning, access rights, and more.
Security that scales with you: Our platform is built using industry-standard encryption. Daily backups ensure performance never slips, and each customer gets a unique enterprise identifier.
Invested in compliance: From SOC 2 to GDPR, we continuously invest in enterprise-grade compliance and governance frameworks to protect your data and keep it safe.
Typical Customers
Freelancers

Small Businesses

(2-50)

Mid-size Companies

(51-500)

Large enterprises

(500 and more)
Markets
Austria, Australia, Belgium, Brazil, Canada , Switzerland, China, Germany, Denmark, Estonia, Spain, Finland, France, United Kingdom, Greece, Ireland, India, Italy, Japan, Luxembourg, Monaco, North Macedonia, Mexico, Netherlands, Norway, New Zealand, Poland, Portugal, Sweden, Singapore, United States and 26 others
Pricing starting from:
$19.00/month
Free Version

Free Trial

Subscription
Top 5 alternatives to Front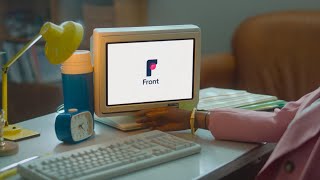 Total features of Front: 186
@mentions
API
Access Controls/Permissions
Account Alerts
Account Management Software
Activity Dashboard
Activity Tracking
Alerts/Escalation
Alerts/Notifications
Appointment Management
Appointment Scheduling Software
Archiving & Retention
Assignment Management
Audit Trail
Auto-Responders
Automated Routing
Batch Communications
Behavior Tracking
Brainstorming
Business Process Automation
CRM Software
Calendar Management
Calendar Sync
Calendar/Reminder System
Call Center Management
Call Monitoring
Call Recording Software
Campaign Analytics
Campaign Management Software
Canned Responses
Case Management Software
Chat/Messaging
Chatbot Software
Churn Management
Client Management
Collaboration Tools
Commenting/Notes
Communication Management
Compliance Management
Computer Telephony Integration
Configurable Workflow
Contact Database
Contact Management Software
Corrective and Preventive Actions (CAPA)
Customer Communication
Customer Complaint Tracking
Customer Database
Customer Engagement Software
Customer History
Customer Management
Customer Segmentation
Customer Service Analytics
Customizable Fields
Customizable Reports
Customizable Templates
Dashboard Software
Data Import/Export
Data Visualization Software
Deadline Management
Deal Management
Discussions/Forums
Drag & Drop
Dynamic Content
Email Distribution
Email Management Software
Email Marketing Software
Email Monitoring
Email Reminders
Email Templates
Email Tracking Software
Employee Database
Employee Directory
Employee Management
Engagement Tracking
Event Calendar
Event Triggered Actions
Feedback Management
File Sharing Software
For iPad Devices
Health Score
Help Desk Management
Inbox Management
Interaction Tracking
Internal Chat Integration
Issue Management
Issue Tracking Software
Knowledge Management Software
Lead Capture Software
Lead Management Software
Lead Qualification
Live Chat Software
Macros/Templated Responses
Mailing List Management
Meeting Management
Mobile Access
Mobile Alerts
Mobile App
Monitoring
Multi-Channel Communication
Multi-Channel Data Collection
Multi-Channel Management
Multi-User Collaboration
Multiple User Accounts
Negative Feedback Management
Notes Management
On-Demand Communications
Onboarding Software
Opportunity Management
Order Management Software
Performance Management
Performance Metrics
Personalization and Behavioral Targeting Software
Prioritization
Process/Workflow Automation
Project Management Software
Project Planning Software
Project Templates
Project Time Tracking
Prospecting Tools
Quality Assurance
Quality Management Software
Queue Management
Read Receipts
Real Time Analytics
Real Time Data
Real Time Editing
Real Time Monitoring
Real Time Notifications
Real Time Reporting
Real-Time Chat
Real-time Consumer-facing Chat
Real-time Updates
Reminders
Remote Access/Control
Remote Support Software
Reporting & Statistics
Reporting/Analytics
Resource Management Software
Response Management
Role-Based Permissions
Routing
Rules-Based Workflow
SMS Messaging
Sales Pipeline Management
Scheduling Software
Search/Filter
Secure Data Storage
Self Service Portal
Service Level Agreement (SLA) Management
Shared Inboxes
Shipping Management
Signature Management
Single Sign On Software
Social Media Integration
Social Media Monitoring Software
Spam Blocker
Status Tracking
Supplier Management
Support Ticket Management
Support Ticket Tracking
Surveys & Feedback
Tagging
Task Management Software
Task Planning
Task Progress Tracking
Task Scheduling
Team Management Software
Template Management
Territory Management
Text Analysis Software
Third Party Integrations
Ticket Management
Time Tracking Software
Transcripts/Chat History
Transfers/Routing
Trend Analysis
Two-Way Audio & Video
Usage Tracking/Analytics
Version Control
Video Chat
Video Conferencing Software
Visual Analytics
Whitelisting/Blacklisting
Workflow Configuration
Workflow Management Software
Workforce Management Software
Google Cloud
#0 Alternative to Front
Google Cloud Platform is a modular-based platform providing multiple build and scale services to businesses of any size...
Gmail
#1 Alternative to Front
Gmail is a free, advertising-supported email service offered as part of Google Workspace (formerly G Suite), with 15GB...
Microsoft Outlook
#2 Alternative to Front
Microsoft Outlook is a personal information manager from Microsoft which helps users communicate, manage schedules &...
Help Scout
#3 Alternative to Front
Help Scout is a customer support platform built for growing teams to deliver top-notch customer service. When you sign...
Customer Support Software
---
Already have Front?
Software buyers need your help! Product reviews help the rest of us make great decisions.
Showing 5 reviews of 245
Industry: Accounting Software
Company size: 51-200 Employees
Used

Daily

for

1-5 months

Review Source
Overall rating
Value for Money

Ease of Use

Customer Support Software

Likelihood to recommend

10.0

/10
The Best Team Collaboration Tool!
Reviewed on 19/12/2019
My team is able to be more efficient and we all can see past comments and such so it makes our team...
My team is able to be more efficient and we all can see past comments and such so it makes our team more cohesive. Many times the client doesn't even know which team member they're speaking to because we are so united...because of Front. We are able to create Asana tasks directly from our Front inbox which saves some time. I am able to stay more organized and keep the cleanest inbox that I've ever had in my entire 20+ years of work experience. I can't believe that I could even live without Front before. I don't see how I can ever go back to the old way of just sending e-mails and losing the collaboration function that Front provides. One problem that many people have is tagging an e-mail as backup for a task or the like. With the permalink feature, we're now able to attach an e-mail string to any Asana task so that the we can quickly refer back to the e-mail without screenshots and the like. It's so much easier now to keep all of our information together without an overload of e-mail messages.
Pros
I love being able to comment to teammates and to create a client-specific e-mail for our clients to respond to in order for collaboration to be smoother and for communication to be shared. I like being able to share drafts with my team so that they can review and even send if needed. If my direct reports want an e-mail to come from me but want to be sure I say exactly what they want to be heard then they just type up the e-mail, share the draft and @mention me, I edit it, my signature automatically attaches and then I send the e-mail as if I had written it. It's actually quite brilliant instead of sending an e-mail to one person to review, you can share it and everyone can see the edits. I like how you can immediately see at the top the tags of whose folder you're in so that you don't have to search through the e-mail to realize where you may be or which client you're working with. I also like the feature that lets you know if one of your colleagues archive the message that you're currently looking at. It helps to know this so that you know whether or not you need to reply to the message or assume that they're still going to respond. I also love how we can snooze an e-mail until later so they don't junk up the inbox. I am usually terrible at just leaving my inbox full with unnecessary messages that I forget to get back to until it's too late. With Snooze, I now say goodbye for now and get it out of my mind completely and then am reminded of it at the appointed time.
Cons
I haven't really found anything that I don't like yet. One thing that may improve but is not a big deal is that tagging folders at the top right does not always work but if I drag the message to that folder then it does work. It would be nice if you could add an Asana task from Front without adding it to a project. For example, if it's a private task that I don't want shared with anyone else then I should either be able to make it private or not add it to a shared project. I was going to say that I would love to make reactions to the comments placed in Front but it appears that that option was added 18 hours ago so someone else beat me to the punch. It might be nice to have the option to add a follower to an e-mail thread but make it so that they cannot see any previous comments to when they were added. This would just make it so that you can share current information going forward but not include any past information that you may not have wanted to get into their hands. I'm sure Hillary would have loved that feature. One thing that I would love to add is an @mention to say something like @all or @everyone that tags everyone that is assigned or a follower to a particular e-mail comment thread.
Industry: Information Technology & Services
Company size: 51-200 Employees
Used

Daily

for

2+ years

Review Source
Overall rating
Value for Money

Ease of Use

Customer Support Software

Likelihood to recommend

9.0

/10
Front is the best Shared Inbox for collaborative customer support
Reviewed on 18/12/2019
Front truly is a dynamic tool for teams looking to improve their internal workflows for external-fac...
Front truly is a dynamic tool for teams looking to improve their internal workflows for external-facing communications. There is some fantastic automation that is built into the platform that has helped streamline and build in consistency for external client-facing communication.
Pros
My favorite functionality would be the collaborative chat tools amongst team members for email threads. Its an amazing tool.
Cons
The thing I struggled the most to adapt to was the Tags functionality. It is not something we use daily but had a slight learning curve for me and my team.
Used

Daily

for

1-5 months

Review Source
Overall rating
Value for Money

Ease of Use

Customer Support Software
Great for collab, not so great for the budget
Reviewed on 30/03/2018
Pros
We love using this for syncing with Pipedrive - the implementation was easy. The powerful autoresponders are helpful as well. On any given day, we can have a different auto responder, which is great because we're always in a dedicated project on Wednesdays and out of office on Fridays. It's also a bonus that send later is active right out of the box - so when I'm working on emails after my kids are in bed they show up to my clients as sent at 7am the next morning. Set up wasn't too bad since I had already used Support Bee previously. The mobile app is solid as well, though my Android phone tells me it takes a lot of battery power. I wish it was listed as a native email provider on Andoid phones - so right now if I click on a email link in my Pipedrive App, I can't have it open in Front. Front is better than Pipedrive for sending emails since I can drop screenshots inline in emails in Front - something we do on a daily basis. I recommended this to a client who initially liked the idea that it connected with Shopify, showing order information beside each email (see cons for rest of the story). It's normal email stuff works just fine as well - removing formatting, adding bullets, bold, etc all work as expected. As an admin, I like having the ability to make sure my team is keeping on top of shared emails. Additionally, when a teammate needs some help on a message, they can share it with me to help advise them.
Cons
Buyer beware on the TOS regarding refunds. I set this up for a client and got them paid up as an annual client with several users. However, it wasn't a good fit for them. I was not pleased to find out Front does not offer pro-rated refunds, which is costing my client a lot of money and jeopardizing my relationship with them. Customer services was unsympathetic. For this reason I can't recommend Front anymore. If a user signs up with an annual plan, they will at some point be losing money, not saving it - unless they cancel on the anniversary of when they started. Just because it's in the TOS doesn't mean it's the right thing to do: Front is one of the companies that needs to learn this.
Industry: Financial Services Software
Company size: 2-10 Employees
Used

Daily

for

2+ years

Review Source
Overall rating
Ease of Use

Customer Support Software

Likelihood to recommend

8.0

/10
Front is a fantastic tool for teams on a budget
Reviewed on 16/11/2022
Pros
It allows us to track and manage emails in a team inbox (support team) and stay organized
Cons
Although the lower tier pricing is reasonable, in order to get analytics or have several team members on the account, the price jumps astronomically. To the point where that's out of reach for most small businesses. But the reporting would be fantastic to have access to. The biggest con to Front is the limits they set on the "affordable" plan.
Industry: Graphic Design Software
Company size: 2-10 Employees
Used

Daily

for

6-12 months

Review Source
Overall rating
Value for Money

Ease of Use

Customer Support Software

Likelihood to recommend

7.0

/10
The best email software I've used
Reviewed on 24/04/2020
It's revolutionised the way we run things.
For a company that interacted with 90% of it's...
It's revolutionised the way we run things.
For a company that interacted with 90% of it's customers on Etsy, it was always a bit of a chore when someone wanted to email. Now with front, I would say we're 80% emails and we encourage even our Etsy customers to email us directly.
Pros
It's simplifies complex processes, breaks down your work into digestible chunks. It's intuitive, straightforward and has lots of time saving tricks and tips.
Cons
There's a couple of features that would be really handy, that I've requested a couple of times .
For example, dragging and dropping a jpeg into an email, adds it as an inline image. I would like a preference to select to have all files - regardless of format, to be added as an attachment.
I'm also unable to change my Download Location in my preferences, it simply doesn't work when I try to change this. Granted, I haven't reported this yet and I'm sure they'd be very helpful in solving this.
Front FAQs
Below are some frequently asked questions for Front.
Q. What type of pricing plans does Front offer?
Front offers the following pricing plans:
Starting from: $19.00/month
Pricing model: Subscription
Free Trial: Available
Starter: $19/per user/per month for minimum 2 users and maximum 10 users (billed annually) Growth: $49/per user/per month for minimum 5 users and maximum 50 users (billed annually) Scale: $99/per user/per month for minimum 10 users.(billed annually)
Q. Who are the typical users of Front?
Front has the following typical customers:
11-50, 51-200, 201-500, 501-1,000, 1,001-5,000
Q. What languages does Front support?
Front supports the following languages:
English
Q. Does Front support mobile devices?
Front supports the following devices:
Android (Mobile), iPhone (Mobile), iPad (Mobile)
Q. What other apps does Front integrate with?
Front integrates with the following applications:
Aircall, Asana, AskNicely, CallHippo, Caravel, Census, ChargeDesk, Chatdesk Teams, Chatra, Clearbit, ClickUp, CloudTalk, Delighted, Dialpad, Dialpad Meetings, Doorbell.io, Drift, Dropbox Business, Fivetran, Flow.ai, FormCrafts, Forumbee, FullContact, Gainsight CS, GitHub, Gmail, Google Drive, HelpCenter.io, HelpDocs, Herald, HipChat, HubSpot CRM, HubSpot Marketing Hub, Influx, Instabug, Instagram, Intercom, Jira, JustCall, Make, Meta for Business, Microsoft 365, Miuros, Nicereply, Olark, Outreach, PagerDuty, Parabola, Pipedrive, Retool, Salesforce Sales Cloud, Shipamax, Shopify, Slack, Smooch, Stitch, Stonly, Talkdesk, Toky, Trello, Twilio, Twitter, Upscope, Vyte, WhatsApp, Zapier, Zendesk Sell, Zoho CRM, Zoho CRM Plus, Zonka Feedback, Zoom Meetings, monday.com
Q. What level of support does Front offer?
Front offers the following support options:
Email/Help Desk, FAQs/Forum, Knowledge Base Software, Chat
Related categories
See all software categories found for Front.