Vagaro
Salon, wellness & fitness scheduling and business software
About Vagaro
Vagaro is a web-based solution for salon and fitness center owners to promote their services and connect with customers through 'Vagaro.Com' website and Vagaro's mobile app. It is a B2C platform wherein salons, spa and studios can register and create a profile, advertise their brand, promote new events and book appointments/classes with customers.
With Vagaro, business owners can create a customized website with complete information about their venue, staff bios, services they offer and their working hours. Salons can display which booking slots are available for the day, week or month and allow customers to book an appointment at a time that's convenient to them. Vagaro allows users to send text and email notifications to customers, confirming the appointment, then send alerts and reminders for appointments booked.
Users can build a customer database by importing contacts from an excel or .csv file or pulling contacts directly from their mobile. Customers can post feedback on a Salon's Vagaoro page, for them to view. Salon owners can also manage internal activities such as generating sales & service reports, monitoring business progress with real time analytics, clock-in & clock-out, staff attendance, and map with payroll service.
Vagaro solution offers an integrated point of sale (POS) feature to sell gift certificates, products or packages to customers online and via mobile. Currently, Vagaro offers its services across Australia, Canada, United Kingdom and USA.
Pricing starting from:
$25.00/month
Free Version
Free Trial
Subscription
Top 5 alternatives to Vagaro
Key benefits of Vagaro
• Vagaro's salon, wellness and fitness software allows users to create a personalized website fully managed and hosted by Vagaro, and customize it with their service menu, staff bios, venue pics & videos for brand promotion.
• Users can send booking confirmation and reminders to customers via email or text message.
• Users can take advantage of Vagaro's email marketing feature to send bulk promotional or announcement emails to customers in a single click.
• The solution offers a history tracking feature which let users keep a track of their customer information, previous visits and preferred services.
• Users can leverage the benefit of multiple booking options through a Vagaro web page, Facebook, mobile app or a widget that users can add to their personal website.
Markets
Australia, Canada, United Kingdom, United States
Supported Languages
English
Pricing starting from:
$25.00/month
Free Version
Free Trial
Subscription
Top 5 alternatives to Vagaro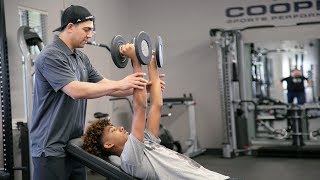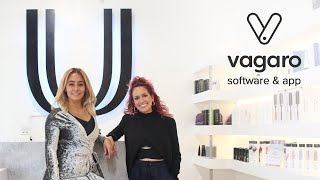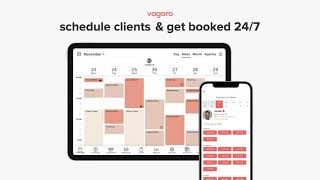 Total features of Vagaro: 182
Access Controls/Permissions
Accounting Software
Activity Dashboard
Activity Tracking
Address Book
Alerts/Notifications
Application Management
Appointment Management
Appointment Scheduling Software
Attendance Management
Attendance Tracking Software
Auto-Responders
Automated Scheduling
Availability Indicator
Availability Management
Barcode / Ticket Scanning
Before & After Pictures
Billing & Invoicing
Booking Management
Booth Rental Management
Business Coaching
Calendar Management
Calendar Sync
Calendar/Reminder System
Capacity Management
Charting
Check-in/Check-out
Class Management
Class Scheduling
Client Database
Client Management
Client Portal
Client Profiles
Clock In / Out
Color Codes/Icons
Commission Management
Committee Management
Communication Management
Compensation Management Software
Confirmation/Reminders
Contact Database
Costume Management
Credit Card Management
Credit Card Processing
Customer Accounts
Customer Database
Customer History
Customer Mobile App
Customer Surveys
Customizable Branding
Customizable Fields
Customizable Forms
Customizable Reports
Customizable Templates
Dashboard Creation
Data Import/Export
Data Synchronization
Digital Signature Software
Discount Management
Drag & Drop
Drip Campaigns
Dues Management
Electronic Payments
Email Distribution
Email Invitations & Reminders
Email Management Software
Email Marketing Software
Email Templates
Email Tracking Software
Employee Management
Employee Portal
Employee Profiles
Employee Scheduling Software
Employee Self Service
Enrollments/Onboarding
Event Management Software
Event Scheduling
Facility Scheduling
Faculty/Staff Management
For Physical Therapy
For Salons and Spas
Forms Management
Gift Card Management
Goal Setting / Tracking
Group Scheduling
HIPAA Compliant
Historical Reporting
Hybrid Trainer
In-person Trainer
Incentive Management
Inventory Management Software
Inventory Tracking
Invoice Management
Life Coaching
Loyalty Program
Marketing Automation Software
Member Database
Member Directory
Member Management
Member Portal
Member Types
Membership Management Software
Membership Renewals
Mentor/Coach Matching
Mobile Access
Mobile Alerts
Mobile App
Multi-Location
Multiple User Accounts
No-Show Tracking
Online Booking
Online Payments
Online Registration
Online Trainer
Patient Management Software
Patient Portal Software
Patient Records Management
Payment Processing Software
Payroll & Commissions
Payroll Management
Point of Sale (POS)
Practice Management
Presentation Streaming
Productivity Analysis
Progress Notes
Progress Tracking
Promotions Management
Purchase Order Management
Question Branching
Ratings / Reviews
Real Time Data
Real Time Notifications
Real Time Reporting
Real-time Scheduling
Real-time Updates
Records Management Software
Recurring Appointments
Recurring Tasks
Recurring/Subscription Billing
Referral Tracking
Reminders
Reporting & Statistics
Reporting/Analytics
Reservations Management
Resource Scheduling
Retail Inventory Management Software
Rewards Management
Role-Based Permissions
Room Booking
SMS Marketing Managment
SMS Messaging
SOAP notes
SSL Security
Sales Reports
Sales Trend Analysis
Scheduled / Automated Reports
Scheduling Software
Secure Login
Self Check-in/Check-out
Self Service Portal
Shopping Cart Software
Social Media Integration
Sport Coaching
Staff Management
Task Progress Tracking
Task Scheduling
Team Calendars
Third Party Integrations
Time Clock Software
Timesheet Management
Transaction History
Treatment Packages
Treatment Planning
User Profiles
Video Conferencing Software
Video Streaming
Wait List Management
Web Forms
Website Integration
Website Management
Widgets
eCommerce Management
WellnessLiving
#1 Alternative to Vagaro
WellnessLiving is an all-in-one online booking, resource scheduling, lead generation, and reporting solution for health...
Mindbody
#2 Alternative to Vagaro
Mindbody offers business management software for spas, salons, gyms, wellness practitioners and other class and...
SimplyBook.me
#3 Alternative to Vagaro
SimplyBook.me is an online booking system for SMEs and enterprises across all service-providing industries. With...
Gymcatch
#4 Alternative to Vagaro
Gymcatch enables fitness business owners to save time, increase revenue, and give great customer service to their...
Customer Support Software
---
Already have Vagaro?
Software buyers need your help! Product reviews help the rest of us make great decisions.
Write a Review!
Showing 5 reviews of 2,550
Industry: Medical Practice
Company size: Self Employed
Used

Weekly

for

2+ years

Review Source
Overall rating
Value for Money

Ease of Use

Customer Support Software

Likelihood to recommend

10.0

/10
VAGARO FOR MEDICAL AESTHETICS PRACTICE
Reviewed on 30/05/2021
I love that Technical Support Staff are knowledgeable, patient and available when I need them.
I love that Technical Support Staff are knowledgeable, patient and available when I need them.
Pros
I LOVE the ease of scheduling clients from my hand held devices. Love the Colors, design; very user friendly.
Cons
Honestly need to play around more with the Features, which I hear a many (from a friend whom I referred for her Yoga Business. She switched from Mind Body and LOVES Vagaro).
Wish Vagaro would invest in NICE Modern looking POS devices like Square and Clover.
Industry: Recreational Facilities & Services
Company size: Self Employed
Used

Daily

for

6-12 months

Review Source
Overall rating
Value for Money

Ease of Use

Customer Support Software

Likelihood to recommend

8.0

/10
Fantastic for this one-woman show
Reviewed on 28/06/2021
Very affordable booking/confirmation system, credit card processing, inventory management and...
Very affordable booking/confirmation system, credit card processing, inventory management and reports included, these are my baseline needs and Vagaro fulfills them 90% well. They were very helpful when signing up and helped me import most of my needed info, not perfectly, but pretty well. That is the end of actual human interaction though and sometimes an actual HUMAN customer service conversation by phone would be appreciated.
Pros
Very easy to use on both desktop and mobile; great price for what you get, especially for a small or individual practice--calendar, email/sms confirmations, online booking (if you choose to use that); reports (though either I haven't found some yet or they could be improved, i.e. I accept checks and it gives me a total for check deposit, but not the # of checks); integrated payment system takes clear and fair CC fees out as they occur, COVID clean checkout can send signature/gratuity page to clients mobile; a la carte pricing, i.e. I needed "forms" for sending COVID forms, but can cancel that portion anytime and save $10/mo if not needed; Inventory management--could be improved, but for around $30/mo, can't be beat from what I've found.
Cons
Deposit reports: how many checks are in the total that I need to deposit for a period of time? Would save me from adding all checks manually to see if amounts match; Inventory: To adjust current inventory items, it seems I need to do it item by item... they have a "mass edit", but I have never figured out how to get it to work for me and I HAVE contacted support about this issue, the back and forth chat is exhausting and sometimes you need to step away from the computer for a reason and the chat ends. Pricing on Service items: There should be a button to allow the pricing to show in the Appt and/or confirmation emails, if I want the price to show, I have to make it part of the Service title, thus when my prices change, I have to change each of those titles manually. I have clients who like to prewrite checks and they need to easily know the price ahead of time.
Used

Daily

for

1-5 months

Review Source
Overall rating
Value for Money

Ease of Use

Customer Support Software
TERRIBLE customer service and point of sale!
Reviewed on 12/01/2018
Pros
Online booking was a nice perk, although if a client didn't know how to book the first time(new online website) they would add themselves again so deleting a profile found to be quite an ordeal.
TERRIBLE TERRIBLE TERRIBLE customer service. I've been a user for the past 2 months and can't wait to find a new software company. It started great, so much easier that square appointments, online booking, the works! Wow... no. The booking service works okay, when it wants to open. I have better luck on my phone but being that I have an iPhone X I don't have a headphone jack so to swipe a card I use my iPad. It never works the first, or usually the second time so I have to pull out he reader and plug it back in. Any issues or questions I have leads to me having to wait on hold for customer service for 20+ minutes or waiting for an email response. There are a ton of hidden fees every month that we're never discussed(of course in the fine print but never but an agent) for card processing and I am beyond disgusted at how they are handeling a gift card order I purchased for my new, small business. I paid for perfect gift cards that were designed incorrectly because of me, but because I was told the wrong information by their team during the beginning stages of the ordering process. They are beyond condescending and unwilling to work with me in this issue and even went to the length the add up what both orders plus shipping would cost me if I decide to fix my issue
Cons
I was willing to get past the slower, unreliable point of sale and I can't start to explain how much time and effort went into setting this up and transitioning from another booker is so I'm so discusted to have to do it again due to in my opinion an easy fix by the company. I still can't believe how this matter was handled and how I was spoken to over a small order of gift cards.
Response from Vagaro
You didn't report issues accessing any of the account functions. If you had we would have advised on how to correct any connectivity issues. The mobile CC reader which operates with the Vagaro Pro app does use a headphone jack which works with the iPhone X adapter; we have no issues w/ compatibility/connection reliability. The report of a 20-minute hold time is inaccurate. Even including high call volumes, our average time to answer is 2 mins. We are also hiring more staff as we would rather it be even less time. Rates & fees were disclosed on the merchant services signup page & you had a screen to review the application before signing, disclosing everything. You called 1x regarding merchant services and had all of your questions answered accurately. The call record was reviewed.
Gift card order: design, proofing, and approval process completed. You never told the graphics team you wanted a foil inlay on gift cards and you approved the proof. Mgmt professionally told you all of this.
Industry: Individual & Family Services
Company size: 2-10 Employees
Used

Daily

for

2+ years

Review Source
Overall rating
Value for Money

Ease of Use

Customer Support Software

Likelihood to recommend

8.0

/10
Vagaro at Take Two Salon
Reviewed on 03/05/2021
What I appreciate most is the great customer service. I also appreciate that the "request for a...
What I appreciate most is the great customer service. I also appreciate that the "request for a feature" is actively monitored and new features are constantly rolled out. I appreciate that we are able to speak to the same support reps consistantly vs calling a call center where you can get different reps on each call and often need to explain your issue from the beginning. And they are super friendly.
Pros
Vagaro iseasy to use, easy to train, and offers fair pricing.
Cons
If a client has a Vagaro profile but is new to my salon I have no choice but to accept their existing profile because you can not use the same email for a new profile. That should be an option as some clients may need a new profile for these services vs other service they obtain elsewhere
Response from Vagaro
Hi Michele, we just wanted to thank you for your kind feedback. We are so glad that you are enjoying the software, and thankful to have you as one of our Vagaro Businesses!
Industry: Health, Wellness & Fitness
Company size: 2-10 Employees
Used

Daily

for

6-12 months

Review Source
Overall rating
Value for Money

Ease of Use

Customer Support Software

Likelihood to recommend

10.0

/10
Vagaro for the W
Reviewed on 28/04/2021
It has been extremely user friendly and if there were ever an issue I was able to chat with someone...
It has been extremely user friendly and if there were ever an issue I was able to chat with someone right away and the issue was resolved. And if it were a bigger issue they made it so we would be kept in the loop as to when the issue would be fixed.
Pros
Clients love how easy it is to book appointments online. Love how you can customize confirmation notifications for clients. Mobile version is pretty user friendly.
Cons
Only thing I wish they had was the option for specific services to be rang up under the salon itself only, not stylists, same for products. You cannot see any notes that clients have for their appointments on the mobile app, when you click on notes nothing shows up unless you're on the main system. Should be able to show more than 7 stylists calendars at a time. We're a growing salon and would like to have that option. Also it would be beneficial to be able to change the opening drawer balance if a mistake was made.
Response from Vagaro
Hi Courtney, thank you so much for your feedback. We greatly appreciate that you took the time to share your experience with our Software. Thanks for being a Vagaro Business!
Vagaro FAQs
Below are some frequently asked questions for Vagaro.
Q. What type of pricing plans does Vagaro offer?
Vagaro offers the following pricing plans:
Starting from: $25.00/month
Pricing model: Free Version, Subscription
Free Trial: Available
Q. Who are the typical users of Vagaro?
Vagaro has the following typical customers:
Self Employed, 2-10, 11-50, 51-200, 201-500, 501-1,000, 1,001+
Q. What languages does Vagaro support?
Vagaro supports the following languages:
English
Q. Does Vagaro support mobile devices?
Vagaro supports the following devices:
Android (Mobile), iPhone (Mobile), iPad (Mobile)
Q. What other apps does Vagaro integrate with?
Vagaro integrates with the following applications:
Facebook, Google Calendar, Gusto, Instagram, Microsoft Excel, Microsoft Outlook, Quickbooks Online, WordPress, Xero, Zoom Meetings
Q. What level of support does Vagaro offer?
Vagaro offers the following support options:
Email/Help Desk, FAQs/Forum, Knowledge Base Software, Phone Support, 24/7 (Live rep), Chat
Related categories
See all software categories found for Vagaro.