Vagaro
Salon, wellness & fitness scheduling and business software
About Vagaro
Vagaro is a web-based solution for salon and fitness center owners to promote their services and connect with customers through 'Vagaro.Com' website and Vagaro's mobile app. It is a B2C platform wherein salons, spa and studios can register and create a profile, advertise their brand, promote new events and book appointments/classes with customers.
With Vagaro, business owners can create a customized website with complete information about their venue, staff bios, services they offer and their working hours. Salons can display which booking slots are available for the day, week or month and allow customers to book an appointment at a time that's convenient to them. Vagaro allows users to send text and email notifications to customers, confirming the appointment, then send alerts and reminders for appointments booked.
Users can build a customer database by importing contacts from an excel or .csv file or pulling contacts directly from their mobile. Customers can post feedback on a Salon's Vagaoro page, for them to view. Salon owners can also manage internal activities such as generating sales & service reports, monitoring business progress with real time analytics, clock-in & clock-out, staff attendance, and map with payroll service.
Vagaro solution offers an integrated point of sale (POS) feature to sell gift certificates, products or packages to customers online and via mobile. Currently, Vagaro offers its services across Australia, Canada, United Kingdom and USA.
Pricing starting from:
$25.00/month
Free Version
Free Trial
Subscription
Top 5 alternatives to Vagaro
Key benefits of Vagaro
• Vagaro's salon, wellness and fitness software allows users to create a personalized website fully managed and hosted by Vagaro, and customize it with their service menu, staff bios, venue pics & videos for brand promotion.
• Users can send booking confirmation and reminders to customers via email or text message.
• Users can take advantage of Vagaro's email marketing feature to send bulk promotional or announcement emails to customers in a single click.
• The solution offers a history tracking feature which let users keep a track of their customer information, previous visits and preferred services.
• Users can leverage the benefit of multiple booking options through a Vagaro web page, Facebook, mobile app or a widget that users can add to their personal website.
Markets
Australia, Canada, United Kingdom, United States
Pricing starting from:
$25.00/month
Free Version
Free Trial
Subscription
Top 5 alternatives to Vagaro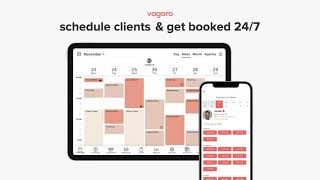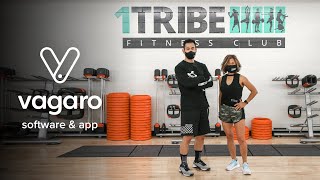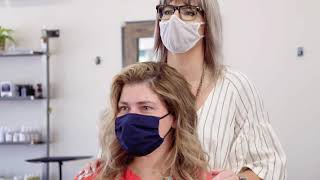 Total features of Vagaro: 161
Access Controls/Permissions
Activity Dashboard
Activity Tracking
Address Book
Alerts/Notifications
Application Management
Appointment Management
Appointment Scheduling Software
Attendance Management
Attendance Tracking Software
Automated Scheduling
Availability Indicator
Availability Management
Barcode / Ticket Scanning
Before & After Pictures
Billing & Invoicing
Booking Management
Booth Rental Management
Business Coaching
Calendar Management
Calendar Sync
Calendar/Reminder System
Capacity Management
Charting
Class Management
Class Scheduling
Client Database
Client Management
Client Portal
Client Profiles
Color Codes/Icons
Commission Management
Committee Management
Communication Management
Confirmation/Reminders
Contact Database
Costume Management
Credit Card Management
Credit Card Processing
Customer Accounts
Customer Database
Customer History
Customer Mobile App
Customer Surveys
Customizable Branding
Customizable Fields
Customizable Forms
Customizable Reports
Customizable Templates
Data Import/Export
Discount Management
Drag & Drop
Dues Management
EMR/EHR
Electronic Payments
Email Management Software
Email Marketing Software
Email Reminders
Email Templates
Employee Management
Employee Scheduling Software
Enrollments/Onboarding
Event Management Software
Event Scheduling
Facility Scheduling
Faculty/Staff Management
Fitness Plan
For Barbershops
For Chiropractors
For Dance Studios
For Martial Arts
For Medical Spas
For Physical Therapy
For Salons and Spas
For Yoga/Pilates Studios
Forms Management
Gift Card Management
Goal Setting / Tracking
Group Scheduling
HIPAA Compliant
Historical Reporting
Hybrid Trainer
In-person Trainer
Inventory Management Software
Inventory Tracking
Invoice Management
Life Coaching
Loyalty Program
Marketing Automation Software
Member Communication
Member Database
Member Directory
Member Portal
Member Types
Membership Management Software
Membership Renewals
Mentor/Coach Matching
Mobile Access
Mobile Alerts
Mobile App
Multi-Location
Multiple User Accounts
No-Show Tracking
Online Booking
Online Payments
Online Registration
Online Trainer
Patient Management Software
Patient Portal Software
Patient Records Management
Payment Processing Software
Payroll & Commissions
Payroll Management
Physician Management
Point of Sale (POS)
Practice Management
Progress Notes
Progress Tracking
Promotions Management
Ratings / Reviews
Real Time Data
Real Time Notifications
Real Time Reporting
Real-time Scheduling
Real-time Updates
Records Management Software
Recurring Appointments
Recurring/Subscription Billing
Referral Tracking
Reminders
Reporting & Statistics
Reporting/Analytics
Reservations Management
Resource Scheduling
Role-Based Permissions
Room Booking
SMS Marketing
SMS Messaging
SMS Reminders
SOAP notes
SSL Security
Sales Reports
Scheduling Software
Secure Login
Self Check-in/Check-out
Self Service Portal
Social Media Integration
Sport Coaching
Staff Management
Task Scheduling
Team Calendars
Third Party Integrations
Timesheet Management
Transaction History
Treatment Packages
Treatment Planning
Wait List Management
Web Forms
Website Integration
Website Management
Mindbody
#1 Alternative to Vagaro
Mindbody offers business management software for spas, salons, gyms, wellness practitioners and other class and...
Square Appointments
#2 Alternative to Vagaro
Square Appointments is the all-in-one point of sale for booking, payments, and team management. We handle the admin...
Booker
#3 Alternative to Vagaro
Cloud-based online booking, scheduling, point of sale and marketing software - everything you need to run your salon...
Square Point of Sale
#4 Alternative to Vagaro
Square Point of Sale is a POS solution for Android and iOS devices which includes tools for managing payments, digital...
Customer Support Software
---
Already have Vagaro?
Software buyers need your help! Product reviews help the rest of us make great decisions.
Write a Review!
Showing 5 reviews of 2,732
Industry: Higher Education Software
Company size: 1,001-5,000 Employees
Used

Daily

for

6-12 months

Review Source
Overall rating
Value for Money

Ease of Use

Customer Support Software

Likelihood to recommend

10.0

/10
Good value for the price
Reviewed on 04/02/2019
Pros
I set this software up for a massage therapist shop. It was for an individual who needed to contract out 2 services, yoga and massage therapy. In order to do that, we had to buy 2 subscriptions what was sort of a pain. However, the ease of use of software was great. There's integration into yelp and facebook. It integrates right into your google calendar which is super important for people that are really busy. Also its way cheaper than mind body so that's a bonus.
They provide everything you need in order to setup a successful massage shop or whatever in fitness you are doing. They even take credit card for services. If you swipe it on your phone in the mobile app, it will ask you for a tip. On ipad, it doesn't.
Also vagaro allows you to rebook an appointment on the spot which I found very convenient for rebookings.
Cons
It was really hard to setup multiple services within the shop. I had to setup yoga and massage under 2 different employees but the same name, with 2 different google calendars. It was really messy. It works best when you have employees and can set them up under services they provide, if your solo and provide more than 1 service that aren't related, its hard.
Industry: Cosmetics
Company size: 2-10 Employees
Used

Daily

for

2+ years

Review Source
Overall rating
Value for Money

Ease of Use

Customer Support Software

Likelihood to recommend

10.0

/10
I love Vagaro
Reviewed on 04/05/2022
It's been great it is a great software for a great price can't beat it
It's been great it is a great software for a great price can't beat it
Pros
I love Vagaro I have used many scheduling software and am picky about what to use because I need software that is robust. Vagaro and allows me to manage my business all in one place and it keeps getting better. Some of my favourite features are taking deposits to book appointments, Forms, branded app, booth rental management, reports, and classes. It is more than scheduling software it allows me to run all aspects of my business in one place which is why I love it so much. It is a must for any beauty professional.
Cons
Vagaro is constantly adding new features and always listens to users feedback to improve. It is one of the reasons I love it so much because they build it and improve constantly based on what users need.
Reasons for Switching to Vagaro
Inexpensive and had all the features I need. It is also innovative and constantly adding features so I know it only can get better. The other software choices lacked features and were too basic for my needs
Industry: Sports
Company size: 11-50 Employees
Used

Daily

for

1-5 months

Review Source
Overall rating
Value for Money

Ease of Use

Customer Support Software

Likelihood to recommend

0.0

/10
Great Product with FATAL flaw
Reviewed on 27/05/2022
Terrible. Absolutely horrendous experience. I strongly warn against using them, because, while they...
Terrible. Absolutely horrendous experience. I strongly warn against using them, because, while they seem easy and great to use and get started, they have the potential to freeze your business in its tracks for something as small as a $1 test transaction. Don't use them, unless you are okay with risking all your revenues being frozen. Seriously, run. I know the software looks great, but there are others that will do the same stuff just as easily.
Pros
Easy to use, simple, great features. I own a large personal training studio and was able to set myself up on this app easily and it had ALL the features i wanted. Only problem is....
Cons
my account was flagged for suspicious because I ran a couple test transactions on my own credit card for $1. They will not unban my account, despite me providing tons of proof (bank statements, LLC certification, etc. etc.) that I am who I say I am and am a legitimate business.
So great product if you like setting up your entire business system and then having them shut down your payments (90k revenues per month from ~200 clients). Then they put you through a bunch of BS to prove you are legitimate, but then still keep you banned afterwards.
Response from Vagaro
Hi Chris,
We're sorry to hear about your frustration with the merchant account setup process. However, your merchant account was frozen due to suspicious activity as identified by the banking provider. These security policies are in place to protect Vagaro businesses and customers, as well as to avoid potential fraud with our banking provider.
Due in part to money charged to your merchant account from your personal credit card which is illegal, and another card belonging to a customer you entered under your own name, while your account was under review, in addition to other factors, the banking provider decided it was in their best interest to not move forward with your merchant account.
We do not have any say over decisions that bank underwriters conclude.
As our customer support rep previously mentioned, you are welcome to continue using our platform for scheduling and reporting purposes, but unfortunately, you would need to find a third party for credit card processing.
Industry: Health, Wellness & Fitness
Company size: 2-10 Employees
Used

Daily

for

2+ years

Review Source
Overall rating
Value for Money

Ease of Use

Customer Support Software

Likelihood to recommend

10.0

/10
Vagaro Love (it's a real thing)
Reviewed on 24/03/2022
Great, great. I love Vagaro. Like, sincerely hands-down I am fan all the way. It's format is user...
Great, great. I love Vagaro. Like, sincerely hands-down I am fan all the way. It's format is user friendly for my clients and my staff to learn. The vagaro university on YouTube is so useful. Of course, their customer service rocks. The learning curve with my previous CRM was painful and long. Vagaro is a joy to work with.
Pros
The customer service. The majority of reps are great and very helpful. I also love the a la carte pricing, it makes it so much more affordable and you can add what you need as you grow. I also love how they are consistently adding new features. I also feel like they listen to user feedback and implement changes. Vagaro University on Youtube is great! The electronic forms are a lifesaver to help enforce our cancellation/refund policy. Thanks to Vagaro I could run my business with peace of mind and be seen as more professional by the public.
Cons
I wish the logging in part was faster for the client and also it feels like the experience is more on vagaro than our brand. I would like the option to create a brand app more affordable. Also, if a client already has an account from another user, it erases the information placed it by me and makes me start all over. I would also like the client to add their mailing address and date of birth on their intake. The mailing address is an important aspect of our marketing. I wish the star rating on employees could be a feature that could be turned off or on. At times, it makes it hard for newer therapists to get bookings.
Reasons for Choosing Vagaro
MindBody was terrible. The monthly price was ludicrous and expensive. They raised prices four times in one year without notice. All the "bells and whistles" they offered were so hard to use that it wasn't worth it. It was way too expensive for a start up. I hated the learning curve.
Reasons for Switching to Vagaro
Outstanding customer service, the learning curve was a quarter of what MindBody was. The price was so reasonable for a solo provider which is how I started.
Industry: Hospitality
Company size: 2-10 Employees
Used

Daily

for

6-12 months

Review Source
Overall rating
Value for Money

Ease of Use

Customer Support Software

Likelihood to recommend

9.0

/10
Two time user
Reviewed on 20/06/2022
Pros
I recently switched back to vagaro, they added some features that I wanted and decided of all the scheduling software I've tried, with the updates, this is the best solution out there. Easy to use, almost every option I need or want and pricing is comparable with others.
Cons
The pos tablet is expensive and often freezes, but the software itself is great!
Alternatives Considered
Squire
Reasons for Choosing Vagaro
I didn't like DaySmart at all
Reasons for Switching to Vagaro
The option to have both booth renters and commission employees
Vagaro FAQs
Below are some frequently asked questions for Vagaro.
Q. What type of pricing plans does Vagaro offer?
Vagaro offers the following pricing plans:
Starting from: $25.00/month
Pricing model: Free Version, Subscription
Free Trial: Available
1 user: $25 /month 2 users: $35 /month 3 users: $45 /month 4 users: $55 /month 5 users: $65 /month 6 users: $75 /month 7+ users: $85 /month
Q. Who are the typical users of Vagaro?
Vagaro has the following typical customers:
Self Employed, 2-10, 11-50, 51-200, 201-500, 501-1,000, 1,001-5,000
Q. What languages does Vagaro support?
Vagaro supports the following languages:
English
Q. Does Vagaro support mobile devices?
Vagaro supports the following devices:
Android (Mobile), iPhone (Mobile), iPad (Mobile)
Q. What other apps does Vagaro integrate with?
Vagaro integrates with the following applications:
Google Calendar, Gusto, Instagram, Meta for Business, Microsoft Excel, Microsoft Outlook, Quickbooks Online, WordPress, Xero, Zoom Meetings
Q. What level of support does Vagaro offer?
Vagaro offers the following support options:
Email/Help Desk, FAQs/Forum, Knowledge Base Software, Phone Support, 24/7 (Live rep), Chat
Related categories
See all software categories found for Vagaro.