The right LMS for your mission-critical project
About iSpring Learn
iSpring Learn LMS is a straightforward corporate platform designed to manage training online. The platform features all the core functions you'd expect from an LMS with a few stimulating extras.
With no learning curve, admins can easily create e-courses right in the LMS or upload existing content, invite learners, and track their results.

iSpring Learn LMS has a clean and intuitive interface that facilitates users, whether they are an admin managing back-end tasks or a learner taking an online class.
Key benefits of iSpring Learn
Built-in editor to create longreads: With the longread feature, you can create e-courses with images, videos, knowledge check questions, and quotes right in iSpring Learn.

Automated Enrollment: iSpring Learn enables you to enroll employees in courses automatically by defining rules. For example, you can set up a rule that all newcomers get assigned to an onboarding course right after they are added to the LMS.

Intuitive design: All materials uploaded to the LMS are systematized in a convenient content library. You can edit course items, assign them to learners, and set permissions — all in one window.

Unlimited storage space: You can upload as much content as you want. iSpring Learn provides users with unlimited storage space, so all course materials can be assigned and tracked.
Blended Learning: iSpring Learn allows you to launch blended learning by combining online learning materials with webinars, group training, mentoring, and more. In iSpring Learn, all face-to-face sessions are called "trainings."

Mobile Learning: With iSpring mobile apps, learners can study anytime and anywhere, both online and offline.

Cost-efficiency: Flexible subscription plans suit organizations of any size. All plans only count active users. Free iSpring tech support and regular upgrades are included.

Detailed reports: A wide range of detailed reports allows users to trace the connection between online training and measurable results.
360-Degree performance appraisal: Identify the employee's strengths, areas of improvement, and how well they are suited for their roles.
Typical Customers
Freelancers

Small Businesses

(2-50)

Mid-size Companies

(51-500)

Large enterprises

(500 and more)
Markets
Albania, Australia, Austria, Bahrain, Belgium and 59 others
Supported Languages
Bulgarian, Chinese, Czech, Danish, Dutch and 17 others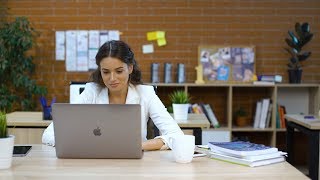 Total features of iSpring Learn: 99
API
Academic/Education
Access Controls/Permissions
Activity Dashboard
Activity Tracking
Alerts/Notifications
Assessment Management
Assignment Management
Asynchronous Learning
Attendance Tracking Software
Bite-Sized Learning
Blended Learning
Built-in Course Authoring
Built-in LMS
Calendar Management
Certificates
Certification & Licensing
Certification Management
Certification Tracking
Collaboration Tools
Communication Management
Compliance Management
Compliance Tracking
Configurable Workflow
Contact Management Software
Content Library
Content Management System (CMS) Software
Corporate/Business
Course Authoring Software
Course Library
Course Management
Course Publishing
Course Tracking
Customizable Branding
Customizable Fields
Customizable Reports
Data Import/Export
Document Management Software
Document Storage
Employee Database
Employee Management
Employee Onboarding
Employee Portal
Employee Profiles
Employee Training
Engagement Tracking
Feedback Management
Gamification Software
Gradebook Software
Interactive Content
Job Description Management
Leaderboards
Learner Portal
Learning Management
Learning Paths/Tracks
Media Import
Media Management
Mentorship
Mobile Access
Mobile Learning Software
Modeling & Simulation
Multi-Language
Offline Access
Online Video Platform Software
Performance Metrics
Progress Reports
Progress Tracking
Quizzes
Real Time Analytics
Real Time Data
Real Time Reporting
Registration Management
Reminders
Reporting & Statistics
Reporting/Analytics
Role-Based Permissions
SCORM Compliance
Self-Enrollment
Self-Learning
Single Sign On Software
Skills Assessment
Skills Tracking
Social Learning
Storyboarding
Student Portal
Surveys & Feedback
Synchronous Learning
Talent Management Software
Task Management Software
Tests/Assessments
Third Party Integrations
Training Administration
Training Companies
Training Management
Training Record Management
User Management
Video Conferencing Software
Virtual Classroom Software
eLearning Companies
Ascentis
#1 Alternative to iSpring Learn
Ascentis offers powerful but easy-to-use, full-suite HCM software for mid-sized, U.S.-based businesses
Articulate 360
#2 Alternative to iSpring Learn
Award-winning creator tools empower anyone to build beautiful, engaging online courses that play seamlessly in your LMS.
TalentLMS
#3 Alternative to iSpring Learn
TalentLMS is the LMS built for training success. With an experience thats fully customizable and easy to manage, teams...
Adobe Learning Manager
#4 Alternative to iSpring Learn
Adobe Learning Manager is a cloud-based learning management system (LMS) with its own unique Fluidic player for unified...
Customer Support Software
---
Already have iSpring Learn?
Software buyers need your help! Product reviews help the rest of us make great decisions.
Showing 5 reviews of 132
Used

Daily

for

2+ years

Review Source
Overall rating
Value for Money

Ease of Use

Customer Support Software
I have been using iSpring products (iSpring Suite and iSpring Learn for about 7 years.
Reviewed on 08/08/2017
Pros
Reasonable/fair billing
No limit for on-line content
I found this amazing when I first started using iSpring Learn in 2010. There seems to be no limit to how much content can be uploaded to iSpring Learn servers. I currently have about 10gb in the system. Other learning management systems I have used charged by the megabyte combined with number of students
Great up-time track record
It goes without saying that students must have consistent access to the eLearning system. I know of only two times during my seven years with iSpring when the system went down.
Single source for authoring (iSpring Suite) and LMS (iSpring Learn)
Completed PowerPoint presentations and QuizMaker tests can be seamlessly converted and uploaded to iSpring Learn
Unique method of classifying/managing/categorizing users in iSpring Learn
This feature is extremely important to us. The majority of our users are taking courses from career centers, community colleges, universities, and companies. As such, we do not actually facilitate classes for many of the students using our materials. With iSpring Learn, I set up an Organization for each company and school and then set up a user from the school who will act as the instructor/facilitator for the class. This person will receive all correspondences (questions, test results, assignments)
Cons
eCommerce is limited. iSpring's definition of a "Course" is just about any content item (presentation, reading material, test, assignment, etc.). My "courses" typically have 10 modules and as many as 28 lessons. Each lesson contains about 5 content items. For eCommerce, it would be better to provide access to a full course (by my definition), instead of a single content item.
Response from iSpring Solutions
Hi, Mike! Thanks A LOT for leaving such a detailed review here on Capterra. We are sure it will be useful to anyone who is looking for an LMS solution!
As per your feature requests, I will be more than happy to forward them to our Product Development team. Keep up the great work! :)
Industry: Education Management
Company size: 2–10 Employees
Used

Daily

for

2+ years

Review Source
Overall rating
Value for Money

Ease of Use

Customer Support Software

Likelihood to recommend

10.0

/10
A user-friendly, powerful and cost-effective LMS
Reviewed on 11/07/2016
We have now been using iSpring products for three years and iSpring Learn has been the cornerstone...
We have now been using iSpring products for three years and iSpring Learn has been the cornerstone of our e-learning courses.
iSpring Learn (their LMS) is simply an awesome solution. The User Management is easy to use and well organized. From creating and editing organizations, groups and users to branding your iSpring LMS account and setting e-commerce with PayPal to publishing into your account to generating a variety of reports and exporting them as Excel files or PDFs to localizing the portal into your language, iSpring Learn proves to be a must-have solution for organizations or institutions offering high-quality e-learning content.
A robust and versatile iSpring Suite add-in in PowerPoint makes the whole process enjoyable and requires no substantial skills from the user. With just a few essential PowerPoint skills you can create a stunning e-learning course and publish it to your LMS account with ease.
A recently introduced feature called the Learning Path gives you full control over the learning process enabling you to set different rules, permissions and navigations through the course content.
What we particularly like about iSpring Learn is the fact that it so versatile, powerful and reasonably priced. It's a cost-effective solution that has enabled us to create eye-catching courses which are extremely popular with our students on their personal computers, tablets or smartphones.
Last but not least, whether you are using an iSpring authoring tool or iSpring LMS, the support team is one of the best we have worked with. Whatever question you may have, there will always be someone answering your enquiry in next to no time.
We wholeheartedly recommend iSpring. Of all the different solutions we have tried so far, iSpring were the only to completely live up to our expectations.
Pros
ease of use, versatility, price, the Learning Path feature
Cons
would love it if it was possible to custom-design and brand the log-in page of your LMS account
Response from iSpring Solutions
Hi, Zoran!
Thank you so much for writing this sincere feedback about iSpring Learn! We are sure it will be useful to anyone who is searching for an LMS at the moment!
We hope iSpring keeps serving you well :)
Industry: Education Management
Company size: 11–50 Employees
Used

Monthly

for

2+ years

Review Source
Overall rating
Value for Money

Ease of Use

Customer Support Software

Likelihood to recommend

2.0

/10
Unprofessional Customer Support
Reviewed on 24/11/2021
Customer Support is not professional
Customer Support is not professional
Pros
Software is not bad for creation of elearning courses
Cons
Very poor customer service. I am a old customer of Ispring for more than 10 years. They sell life time software validity. Recently my maintenance plan expired. I asked them to change my mail id as my earlier id was not working properly. Surprisingly for changing email in their online account they need a maintenance plan. Quite unprofessional. I felt cheated.
Response from iSpring Solutions
Hi,
Thank you for posting a review and we're sorry to hear that your experience was not up to standards. We would like the opportunity to talk and investigate your feedback further.
Thanks a lot and keep up the great work! :)
Industry: Health, Wellness & Fitness
Company size: 201–500 Employees
Used

Daily

for

6-12 months

Review Source
Overall rating
Value for Money

Ease of Use

Customer Support Software

Likelihood to recommend

10.0

/10
Wow. Great LMS with OUTSTANDING support.
Reviewed on 26/03/2018
An on-line class that works!! Thank you for a great product and the most outstanding IT support...
An on-line class that works!! Thank you for a great product and the most outstanding IT support team you could ask for. Three cheers for I Spring Suite/I Spring Learn!
Pros
It is hard to know where to begin. After experiencing a frustrating year for myself and my learners with another popular LMS, I am celebrating the move to I Spring Learn. The IT support is hands down-beyond outstanding. I am NOT a designer or IT professional but a Registered Nurse by trade and reached out for help a number of times as I developed and placed over 40 hours of content in a learning path. They have your back. Patient, fast, expert help and not just while you are testing as a potential new customer. They stay at your side through it all. After a year of incredible frustration with learning content not "completing" for learners; and no answers from the previous LMS, I Spring Learn saved the day. I love how easy it is to publish professional training materials right to the LMS and how learners can proceed through content problem free. The settings are easy to navigate for both the administrator and the student; the tutorials are plentiful, concise and well done and the gamification feature adds to the fun.
Thank you I Spring for your great products. It is just so easy to succeed with I Spring!
Cons
I have to reach for this....but if I could improve it; I would add the ability to put a picture in the background of my sign in page to spice things up a bit.
Response from iSpring Solutions
Thank you greatly for your positive feedback about iSpring Learn LMS and iSpring support team. We are sure that your review will be helpful to anyone looking for an e-Learning solution here on Capterra.
As per your feature request, could you please send it directly to [email protected]?
Thank you and keep up the great work! :)
Industry: Textiles
Company size: 201–500 Employees
Used

Daily

for

6-12 months

Review Source
Overall rating
Value for Money

Ease of Use

Customer Support Software

Likelihood to recommend

10.0

/10
Customer Service
Reviewed on 19/05/2022
Pros
I spring learn in combination with I spring max works really well for us. There are so many things that you can do with it and I feel like I learn something new each day which comes down to the best thing about this product is the customer service support from the tech team. I have always easily been able to reach someone and get help. Unlike other software that only has community help forums etc. The tech people are awesome and I thank them a lot!
Cons
There are a few rules that you need to make sure you know about saving your projects. For example not renaming anything etc. that could break the link to the folder ispring creates. Now I know and there is no issues but if you aren't careful you can loose content. Side note the tech customer service is a valuable resource whenever you need anything. That's how I learned not to rename anything and making sure I move things the correct way not to lose content.
iSpring Learn FAQs
Below are some frequently asked questions for iSpring Learn.
Q. What type of pricing plans does iSpring Learn offer?
iSpring Learn offers the following pricing plans:
All plans allow an unlimited number of registered users. You only pay for active users.
Q. Who are the typical users of iSpring Learn?
iSpring Learn has the following typical customers:
Self Employed, 2–10, 11–50, 51–200, 201–500, 501–1,000, 1,001–5,000
Q. What languages does iSpring Learn support?
iSpring Learn supports the following languages:
Bulgarian, Chinese, Czech, Danish, Dutch, English, Finnish, French, German, Greek, Indonesian, Italian, Japanese, Kazakh, Korean, Norwegian, Polish, Portuguese, Romanian, Russian, Spanish, Ukrainian
Q. Does iSpring Learn support mobile devices?
iSpring Learn supports the following devices:
Android (Mobile), iPhone (Mobile), iPad (Mobile)
Q. What other apps does iSpring Learn integrate with?
iSpring Learn integrates with the following applications:
Albato, BambooHR, Microsoft Outlook, Microsoft Teams, Oracle PeopleSoft, SalesforceIQ, Zoom Meetings
Q. What level of support does iSpring Learn offer?
iSpring Learn offers the following support options:
Email/Help Desk, FAQs/Forum, Knowledge Base Software, Phone Support, 24/7 (Live rep), Chat
Related categories
See all software categories found for iSpring Learn.