About Sage Intacct
Sage Intacct is a leading provider of best-in-class cloud ERP software. Sage Intacct's award-winning applications are the preferred financial applications for AICPA business solutions. Sage Intacct applications are used by more than 11,000 businesses from startups to public companies and is designed to improve company performance and make finance more productive.
The Sage Intacct system includes accounting, contract management, revenue recognition, inventory, purchasing, vendor management, financial consolidation and financial reporting applications, all delivered over the Internet via cloud computing. Featuring superior, deep financial applications and delivering unmatched business visibility, Sage Intacct helps you automate processes, reduce cycle times and speed your financial close while improving compliance and transparency. Sage Intacct gives your entire organization the ability to securely view, understand and take action in response to changing business conditions — such as defining financial and operational targets, developing business plans and monitoring costs, revenue and performance.
Sage Intacct consistently delivers the highest levels of client satisfaction and success. We take pride in our Buy with ConfidenceSM program, which shows our commitment to complete customer satisfaction. In fact, 9 out of 10 Sage Intacct customers indicated that they would recommend Sage Intacct to their colleagues, because it offers the easiest to use, lowest risk and best value for professional financial management and accounting applications available on the market today.
Delivered over the Internet via the Cloud, Sage Intacct dramatically reduces IT and operating costs and delivers a far lower total cost of ownership than client-server financial software. Designed to work well with other key business applications and pre-integrated with leaders like Salesforce CRM, Sage Intacct encourages you to select and deploy best of breed applications that match the way you do business.
Sage Intacct is compliant with GAAP, IFRS, Sarbanes-Oxley and SAS 70 Type II.
The Sage Intacct financial management system includes best in class applications for core financials and accounting, purchasing, order management and financial reporting and business intelligence. Optional applications include FAS-52 compliant multi-currency support, real-time financial consolidation and multi-entity support, sales tax management, subscription billing, inventory management, revenue management, project accounting and pre-packaged integration with Salesforce CRM.
Pricing starting from:
Not provided by vendor
Free Version

Free Trial

Subscription
Top 5 alternatives to Sage Intacct
Key benefits of Sage Intacct
- Best-in-class professional accounting software - the only AICPA preferred cloud-based financial software
- Real-time business visibility via anywhere, anytime online access to dashboards and reports
- Comprehensive financial consolidation, reporting and analysis across multiple business entities
- Out-of-the-box, tailored reports and workflows
- Easy to extend and integrate to match your precise needs
- Time-saving automation which accelerates the closing process and reduces errors
- Superior integration with your existing business solutions
- Dramatic savings on IT and operating costs
- Customer success and satisfaction. Each year more than 95% of customers renew their subscriptions
- Comprehensive ecosystem of partners
- True cloud computing with world-class operations
- Dramatic savings on IT and operating costs
Typical Customers
Freelancers

Small Businesses

(2-50)

Mid-size Companies

(51-500)

Large enterprises

(500 and more)
Markets
Australia, South Africa, United Kingdom, United States
Supported Languages
English
Pricing starting from:
Not provided by vendor
Free Version

Free Trial

Subscription
Top 5 alternatives to Sage Intacct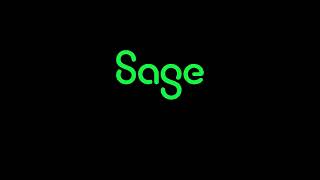 Total features of Sage Intacct: 249
"What If" Scenarios
1099 Preparation
ACH Payment Processing
API
Access Controls/Permissions
Accounting Integration
Accounting Software
Accounts Payable Software
Accounts Receivable Software
Accrual Accounting
Activity Dashboard
Activity Tracking
Ad hoc Reporting
Aging Tracking
Alerts/Notifications
Approval Process Control
Asset Accounting
Asset Lifecycle Management
Asset Tracking Software
Attendance Management
Audit Management
Audit Trail
Automatic Billing
Bank Reconciliation
Billable Items Tracking
Billing & Invoicing
Billing Rate Management
Bills of Material
Budget Management
Budgeting/Forecasting
CRM Software
Cancellation Management
Cash Flow Analysis
Cash Flow Management
Cash Management
Chart of Accounts
Check Processing
Check Writing
Claims Management Software
Client Portal
Collaboration Tools
Commission Management
Compliance Management
Configurable Workflow
Consolidation/Roll-Up
Contact Database
Contact Management Software
Contingency Billing
Contract/License Management
Core Accounting
Corporate Card
Cost Tracking
Cross Ledger Posting
Currency Conversion
Currency Management
Customer Accounts
Customer Database
Customer History
Customer Statements
Customizable Fields
Customizable Invoices
Customizable Reports
Customizable Rules
Customizable Templates
Dashboard Creation
Dashboard Software
Data Extraction Software
Data Import/Export
Data Synchronization
Data Visualization Software
Deal Management
Deferred Billing
Distribution Management
Document Management Software
Document Storage
Donation Management Software
Donation Tracking
Donor Management
Drag & Drop
Dues Management
Dunning Management
Duplicate Payment Alert
ERP
Electronic Funds Transfer
Electronic Payments
Email Management Software
Enrollments/Onboarding
Event Management Software
Expense Claims
Expense Management
Expense Tracking
Fee Calculation & Posting
File Sharing Software
Financial Aid Management
Financial Analysis
Financial Management Software
Financial Reporting Software
Fixed Asset Management Software
For Financial Institutions
For Government
For Nonprofits
For Real Estate
For Religious Organizations
For Restaurants
For Schools
For Small Businesses
Forecasting
Fraud Detection
Fund Accounting Software
Fund Management
Fundraising Management
General Ledger
Grant Award Tracking
Grant Management Software
HIPAA Compliant
Higher Education Software
Hourly Billing
Income & Balance Sheet
Integrated Business Operations
Inventory Auditing
Inventory Control Software
Inventory Management Software
Inventory Optimization Software
Inventory Replenishment
Inventory Tracking
Investment Management Software
Invoice Creation
Invoice History
Invoice Management
Invoice Processing
Key Performance Indicators
Lead Management Software
Manufacturing Inventory Management Software
Marketing Automation Software
Member Database
Membership Management Software
Mobile App
Mobile Payments
Mobile Receipt Upload
Monitoring
Multi-Channel Management
Multi-Company
Multi-Currency
Multi-Department/Project
Multi-Language
Multi-Location
Multi-Period Recurring Billing
Multi-Property
Multiple Payment Options
Multiple Projects
Nonprofits
Online Invoicing
Online Payments
Order Entry Software
Order Management Software
Order Processing
Order Tracking
Overpayment Processing
PO Reconciliation
Partial Payments
Payment Collection
Payment Processing Software
Payroll Management
Performance Metrics
Planning Tools
Portfolio Management
Predictive Analytics Software
Prioritization
Procurement Management
Product Identification
Profit/Loss Statement
Progress Tracking
Project Accounting Software
Project Billing
Project Management Software
Project Planning Software
Project Templates
Project Time Tracking
Project Tracking Software
Project Workflow
Projections
Proposal Generation
Purchase Order Management
Purchasing & Receiving
Quotes/Estimates
Real Time Analytics
Real Time Data
Real Time Monitoring
Real Time Reporting
Real-time Updates
Receipt Management
Receivables Ledger
Recurring Invoicing
Recurring Payments
Recurring/Subscription Billing
Refund Management
Reimbursement Management
Relationship Tracking
Reminders
Remote Access/Control
Rental Property Management Software
Reorder Management
Reporting & Statistics
Reporting/Analytics
Reporting/Project Tracking
Requirements Management Software
Requisition Management
Resource Allocation & Planning
Retail Inventory Management Software
Returns Management
Revenue Management Software
Revenue Recognition
Sales Orders
Sales Reports
Sales Tax Management
Search/Filter
Self Service Data Preparation
Self Service Portal
Self-Service Reporting
Shipping Management
Spend Control
Spend Management Software
Status Tracking
Subscription Management Software
Subscription Plan Management
Supplier Management
Supply Chain Management Software
Task Management Software
Task Planning
Task Progress Tracking
Task Scheduling
Tax Calculation
Team Assignments
Territory Management
Third Party Integrations
Third-Party Integration
Time & Expense Tracking
Time Tracking Software
Timesheet Management
Transaction History
Transaction Management
Transaction Monitoring
Usage Tracking/Analytics
User Management
Vendor Managed Inventory
Vendor Management Software
Version Control
Visual Analytics
Warehouse Management Software
Wave Accounting
#1 Alternative to Sage Intacct
Wave is an all-in-one accounting solution for small businesses which combines income and expense tracking, invoicing,...
MIP Fund Accounting
#2 Alternative to Sage Intacct
MIP Fund Accounting is a comprehensive, configurable fund accounting solution. With its end-to-end suite of functionalit...
Blackbaud Financial Edge NXT
#3 Alternative to Sage Intacct
Financial Edge NXT delivers comprehensive fund accounting tools that allow organizations to streamline financial...
QuickBooks Desktop Pro
#4 Alternative to Sage Intacct
QuickBooks Desktop Pro automates billing and invoicing in addition to work orders. Users can link bank accounts, define...
Customer Support Software
---
Already have Sage Intacct?
Software buyers need your help! Product reviews help the rest of us make great decisions.
Showing 5 reviews of 361
Used

Daily

for

2+ years

Review Source
Overall rating
Value for Money

Ease of Use

Customer Support Software

Likelihood to recommend

10.0

/10
Great and fantastic software. Easy to use and implement.
Reviewed on 02/05/2018
Pros
The way that you can use the software in a creative manner and not just as a GL program as most programs require. The flexibility of the dimensions are a key for us.
Cons
The software is fantastic. With the ability to be creative you also have to have great controls in place when you do some processes that are outside of the box type ideas.
Industry: Construction
Company size: 5,001–10,000 Employees
Used

Daily

for

2+ years

Review Source
Overall rating
Value for Money

Ease of Use

Customer Support Software

Likelihood to recommend

10.0

/10
It enhances our ability to follow all the details of the accounts of the project
Reviewed on 15/01/2023
Sage Intacct has helped us to enhance our ability to better control the financial affairs of...
Sage Intacct has helped us to enhance our ability to better control the financial affairs of projects, as all accounts (credit and debit) are constantly updated, and we also benefited from the organization of records, also the reports helped us to better understand the financial situation of the project, and this enhanced our ability to take the required corrective actions at the right time.
Pros
It's great that Sage Intacct has many powerful tools that allow us to perfectly control all our accounts, especially the journal, as we can track project expenses and revenues on one dashboard with great flexibility. Since it is based on the cloud, we have more control over saving financial data and archiving invoices, in addition to payment orders, and the wonderful thing is that everything that is saved is recorded in records, with filters that make it easier for us to search for them when we need them. It is also great to have the ability to follow up and control the credit and debit accounts available in Sage Intacct, as the alerts arrive in sufficient time to remind the payment due dates (credit and debit), and at the same time we can get a comprehensive view of the amounts available in the accounts, so that we can early evaluate our ability to pay On time, which helps us to take action that includes us fulfilling our obligations in a timely manner.
Cons
Sometimes the automation available in Sage Intacct does not work as required, especially making reconciliations between accounts, as ensuring the correctness of operations requires us to make additional efforts to check them and correct errors manually.
Industry: Computer Software
Company size: 11–50 Employees
Used

Daily

for

2+ years

Review Source
Overall rating
Value for Money

Ease of Use

Customer Support Software

Likelihood to recommend

2.0

/10
ROI is DOA
Reviewed on 20/08/2020
I've been working with Intacct since 2012. At the time my firm was a close partner and I worked...
I've been working with Intacct since 2012. At the time my firm was a close partner and I worked closely with our internal experts which gave me a great leg-up. In the last 8 years I've seen their customer service continue to spiral to non-existant, unless you want to pay double your base cost for it. Their add-ons and the basic things you need to develop a fully functioning system take your cost from 5-$50k in the blink of an eye.
Pros
Anyone with multiple locations will benefit from this platform. With some experience, the reports are extremely customizable to your exact needs as well.
Cons
Insanely expensive software, with extra fees and double dipping on the fees for every simple feature needed. The customer support can read a script and reset your password, after that they are woefully inempt if they ever get back to you. Multi-currency and consolidation are 2 seperate fees which are 3x the basecost of the software. There is no value prop here.
Industry: Accounting Software
Used

Daily

for

2+ years

Review Source
Overall rating
Value for Money

Ease of Use

Customer Support Software

Likelihood to recommend

10.0

/10
Intacct is relatively easy to use, simple interface, multi-entity flexibility. Overall good...
Reviewed on 07/05/2018
We transitioned from Quickbooks to Intacct because of its abiilty to handle multi-entity and...
We transitioned from Quickbooks to Intacct because of its abiilty to handle multi-entity and inter-company transactions. This saves us hours of work each month.
Pros
The way it handles multi-entity and inter-company transactions. Simple user interface. Easy to navigate and correct entries. Great JE upload feature.
Cons
Report writer is a bit too complicated for someone not well versed in report writers. Would be great if it worked more like a pivot table.
My biggest complaint is not being able to transact in the subledger directly to a bank account.
Response from Sage
Hello Nora,
Thank you for your review. We truly appreciate you taking the time to share your experience using Sage Intacct! I'm glad to hear that you find Sage Intacct easy to use for multi-entity and inter-company transactions. Please feel free to reach out to me if there is anything I can do to help!
Sincerely,
Andrew Sevillia
Sr. Manager, Customer Marketing
Sage Intacct
Industry: Computer Software
Company size: 201–500 Employees
Used

Daily

for

2+ years

Review Source
Overall rating
Ease of Use

Customer Support Software

Likelihood to recommend

8.0

/10
Sage Intacct is a Highly Customizable ERP Solution
Reviewed on 19/12/2022
Sage Intacct supports our team's daily accounting functions very well, with minimal issues. Its...
Sage Intacct supports our team's daily accounting functions very well, with minimal issues. Its modules are user-friendly and fulfill all of our needs.
Pros
Intacct is both user-friendly and highly customizable. The basic features are very easy to teach new users, but experienced users can also take advantage of the reporting features to build powerful reports and dashboards.
Cons
The help center is lacking and it can sometimes be very difficult to figure out how to do something new without contacting support.
Sage Intacct FAQs
Below are some frequently asked questions for Sage Intacct.
Q. What type of pricing plans does Sage Intacct offer?
Sage Intacct offers the following pricing plans:
With Sage Intacct, you can take advantage of cost-effective, modular pricing, and pay only for what you use. There's no hardware to buy, and no large capital outlays. Just a predictable, affordable subscription. The monthly subscription fee is based on the number of users, the number of business entities you need to manage, plus any optional advanced Sage Intacct modules you require.
Q. Who are the typical users of Sage Intacct?
Sage Intacct has the following typical customers:
11–50, 51–200, 201–500, 501–1,000
Q. What languages does Sage Intacct support?
Sage Intacct supports the following languages:
English
Q. Does Sage Intacct support mobile devices?
Sage Intacct supports the following devices:
Q. What other apps does Sage Intacct integrate with?
Sage Intacct integrates with the following applications:
ADP Workforce Now, APS, Accrualify Spend Management Platform, Adaptive, Adobe Commerce, Adra Accounts, Airbase, AppComputing BudgetEngine, Aptify, Ascentis, Auditoria SmartFlow Skills, Authorize.Net, Avalara, AvidXchange, BigTime, Bill.com, Bitium, Biztera Spectrum, BlackLine, Blissfully, BlueSnap, Brex, CMap, Cleanshelf, Clearent, ClickTime, Cloudsnap, Cohesion, Compeat, Compleat Purchase to Pay, ConnectBooster, ConnectWise PSA, Corpay One, Corrigo, Craftable, Cream Analytics, Credit Hound, DATABASICS Expense, DATABASICS Time, DATABASICS Time & Expense, DataBlend, Datarails, Docassist, Domo, Dryrun, EchoVera Intelligent OCR, Edstruments, Emburse Abacus, Emburse Nexonia Expenses, Emburse Nexonia Timesheets, Emburse Tallie, ExpensePath, Expensify, Fastpath Assure, FieldConnect, Fivetran, FloQast, Fluxx Grantmaker, Gusto, Hybrent, Hyphen HomeFront, Impexium, InConnect, Invoiced, Jirav, KeyedIn, KeyedInProjects for PSA, Kimble, KloudGin, Kloudio, Kronos Workforce Central, LeaseQuery, Limelight, Limelight Platform, Lockstep, MISys Manufacturing, MRI Software, MarginEdge, Marketman, MemberClicks, Microsoft Excel, MindBridge, MineralTree Invoice-to-Pay, NetVendor, Orange Leap On Demand, Ordway Platform, PaperSave, Paramount WorkPlace, ParityFactory, PayPal, Paychex Flex, Paymerang, Paymode-X, Paypool, Paystand, Planful, Planview AdaptiveWork, Plate IQ, Pn3 Solutions, Point of Rental Software, ProEst, Proliant, Prophix, Protech AMS, QCommission, QR Inventory, QSROnline, QStock Inventory, Quadient Accounts Payable Automation, Quadient Accounts Receivable by YayPay, Questica Budget, RAMP, Replicon, RicohDocs, Rippling, Rootstock Cloud ERP, Routable, SAP Concur, SailPoint, Salesforce Platform, Salesforce Sales Cloud, ServiceTitan, ServiceTrade, Solver, Stackshine, Stampli, Teampay, TimberScan, Tipalti, TriNet, TriNet Expense, Tripsware, Trovata, True Sky, TrueCommerce B2BGateway EDI, Validis, Vena, Versapay, Vivid Reports, Wdesk, Wherefour, WorkMax ASSETS, Workday Adaptive Planning, Xactly Incent, Yooz, Zenefits, Zuora, Zylo, eBizCharge, factura.ai, hh2 Remote Payroll, iLeasePro, pVault, stratustime, webexpenses, xtraCHEF
Q. What level of support does Sage Intacct offer?
Sage Intacct offers the following support options:
Email/Help Desk, FAQs/Forum, Knowledge Base Software, Phone Support, 24/7 (Live rep), Chat
Related categories
See all software categories found for Sage Intacct.