Supportbench
Supportbench: AI-Powered Enterprise Support Mastery
About Supportbench
Rated 4.9 on BOTH Capterra and G2 Crowd, Supportbench stands as the epitome of what modern, forward-thinking businesses need in a customer support software. Its superior functionalities and cutting-edge features have been meticulously designed to align with the aspirations of enterprises aiming for optimal customer satisfaction and operational efficiency. This is why Supportbench is not just a tool, but a strategic advantage.
- Omni-Channel
- Knowledge base
- Out of the box AI functionality
- Customer portal
- Mobile app
- NPS & CSAT
With Unparalleled Features and Capabilities
1. AI-Driven Customer Engagement:
Supportbench brings to you a highly advanced Customer QA AI Bot which reads FAQ/QA content to answer queries. If an answer isn't immediately available, the system prompts a new case and initiates a chat session. This automated, intelligent response mechanism ensures prompt service and reduced ticket times.
2. AI-Enhanced Case Management:
From creating intuitive case summaries upon case creation to predictive CSAT and CES analysis, Supportbench's AI ensures businesses remain a step ahead. It also predicts First Contact Resolution (FCR), eliminating the ambiguities typically associated with it.
3. Knowledge Base & Content Creation:
The platform's AI-driven tools enable efficient knowledge base article creation from case histories, ensuring valuable insights aren't lost. Additionally, Supportbench offers both internal and external knowledge base AI bots, which intelligently scan the entire knowledgebase to provide accurate answers.
4. Seamless User Experience:
With an email editor reminiscent of Outlook and features that allow easy management of multiple email addresses, users find the Supportbench interface highly intuitive. The capability to lock down agent-specific content ensures that users see only what is relevant to them.
5. Integrative Features:
From website widgets for knowledge base access and ticket raising to chat widgets powered by ChatGPT, Supportbench provides myriad avenues for customer interaction. Not to mention, the seamless Salesforce synchronization ensures that agents always have the most updated customer information at their fingertips.
6. Comprehensive Customer Insights:
Data is the backbone of informed decision-making. Through AI-driven summaries, sentiment analysis, intent, emotional scoring, and customizable dashboards, Supportbench enables businesses to gain holistic 360-degree insights into customer interactions and sentiments.
7. Security & Customization:
Role-based security ensures restricted access, while the customizable customer portal provides customers with a tailored experience, complete with advanced reporting features.
Why Choose Supportbench?
Cost-Effectiveness: Despite its expansive feature set, Supportbench remains one of the most cost-effective solutions in the market.
Customer Feedback: Send targeted surveys, track NPS, CES, and CSAT scores, and link responses directly to cases and scorecards.
Workflow Mastery: Tailor your customer's experience with a detailed workflow engine and manage escalations efficiently with intuitive tools.
AI-Enhancements: From ticket summaries to knowledge base article creation, AI is deeply interwoven into Supportbench's fabric.
ChatGPT Integration: Engage users in meaningful conversations with a fully trained ChatGPT bot that can interact with the data contained within your knowledge base.
In a world where customer expectations are constantly evolving, Supportbench ensures you're not only keeping up but setting the benchmark. When you choose Supportbench, you're choosing a future where every touchpoint with your customer is a symphony of efficiency, innovation, and satisfaction.
Join the ranks of the best in customer support. Choose Supportbench today.
---
Key benefits of Supportbench
AI-Enhanced Engagement: Engage customers intelligently with our Customer QA AI Bot. It reads FAQs to answer queries, and if stumped, automatically initiates a chat session or new case creation.
Dynamic SLA Management: Achieve consistent customer experiences with dynamic SLAs. Tailor them based on case specifics, such as upcoming renewals, ensuring each client gets a bespoke service experience.
Knowledge Base Mastery: Create and manage a robust knowledge base with AI-driven tools. Convert complex case histories into insightful articles, while AI bots scan and deliver precise answers from your internal and external knowledge base.
360° Customer Insights: Dive deep into customer interactions with AI-driven summaries, sentiment analysis, and emotional scoring. Our customizable dashboards offer a holistic view, ensuring data-driven decision-making.
ChatGPT Conversations: Transform user engagement with ChatGPT integrated bots. Allow customers to interact naturally, drawing information from your comprehensive knowledge base, ensuring real-time, informed responses.
Supportbench combines cutting-edge AI capabilities with traditional customer support tools, setting a new industry standard. The platform is not just about solving tickets; it's about understanding, predicting, and personalizing each customer interaction. Whether it's through predictive CSAT scores or Salesforce synchronization, every feature aims to streamline processes and enhance customer satisfaction. Choose Supportbench and redefine what excellence in customer support truly means.
---
Images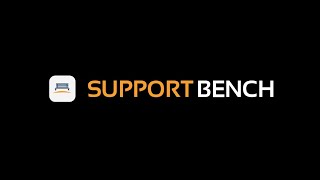 Not sure about Supportbench?
Compare with a popular alternative
Dixa
#1 Alternative to Supportbench
Dixa is conversational customer service software that helps brands build stronger bonds with their customers by...
TeamSupport
#2 Alternative to Supportbench
TeamSupport's Support software is specifically designed to provide businesses with the context needed to effectively...
Microsoft Outlook
#3 Alternative to Supportbench
Microsoft Outlook is a personal information manager from Microsoft which helps users communicate, manage schedules &...
Zoho Desk
#4 Alternative to Supportbench
Zoho Desk, Zoho's flagship web-based customer service software, helps businesses of all sizes and types deliver...
Customer Support Software
---
Already have Supportbench?
Software buyers need your help! Product reviews help the rest of us make great decisions.
Showing 5 reviews of 87
Industry: Financial Services Software
Company size: 51–200 Employees
Used

Daily

for

6-12 months

Review Source
Overall rating
Value for Money

Ease of Use

Customer Support Software

Likelihood to recommend

10.0

/10
Transitioned from Salesforce Service Cloud, and are never looking back!
Reviewed on 17/01/2018
Better workflow in less time, with quicker results. Simply an amazing product, and am excited to...
Better workflow in less time, with quicker results. Simply an amazing product, and am excited to see what features are coming down the pipeline.
Pros
Supportbench was made for and by someone who knows how to support customers, and isn't just a product bolted on top of a sales platform. The workflows presented for support agents is very intuitive, and the ability to log multiple touch points from different platforms is incredible.
It has an incredibly bright, visual interface which informs an agent's workflow, not just showing them a backlog of cases or tickets to work on.
Cons
Supportbench has an abundance of features, with more being added seemingly daily. While you can easily get setup quickly, it can take some time to activate some of the more powerful features, such as workflows/automation; however, with Supportbench's amazing support team, these cons are easily overcome.
Industry: Marketing & Advertising
Company size: 11–50 Employees
Used

Daily

for

1-5 months

Review Source
Overall rating
Value for Money

Ease of Use

Customer Support Software

Likelihood to recommend

8.0

/10
Supportbench : The unsung hero of Customer Support
Reviewed on 13/07/2023
Supportbench has allowed for our team to work as productively, efficiently and effectively as...
Supportbench has allowed for our team to work as productively, efficiently and effectively as possible like a well oiled machine. With today's socio-economic problems, one is always concerned about staying afloat, however with Supportbench affordable price range, I need not worry anymore.
Pros
The standout feature of Supportbench is that it allows me to customise my day to day experience. From the influx of emails to weekly reporting, Supportbench has allowed email management to feel like a breeze. Our team is able to work with and present accurate information with the scheduled data reports feature. Supportbench allows our team to work wherever, whenever as there's more than just one way to receive notifications.
Cons
Over the years I have realised that not all of us can learn and adapt easily as the next person so even though I am becoming a pro with Supportbench, I do think it may need to become a bit more hands with their explanations or even come up with a simpler how to guide
Used

Weekly

for

1+ year

Review Source
Overall rating
Value for Money

Ease of Use

Customer Support Software
It never leaves your customers hanging
Reviewed on 24/03/2018
Pros
I love that it helped our agents assist and review customer issues quickly and also personnalize responses.
Cons
Nothing to say, price is good and love the user friendliness. Our agents didn't need extensive training
Industry: Retail
Company size: 2–10 Employees
Used

Daily

for

2+ years

Review Source
Overall rating
Value for Money

Ease of Use

Customer Support Software

Likelihood to recommend

10.0

/10
The ultimate customer support experience.
Reviewed on 01/03/2023
Pros
Supportbench has helped us increase efficiencies in all areas of customer service, but also their own Support team helped us fix a lot of the ways we had mismanaged our Support and Success department. I feel they went above and beyond with their assistance.
Cons
We had some challenges at the start as we had a lot of different information in completely different places. Supportbench took some time but helped us bring almost everything into one place.
Industry: Banking
Company size: 10,000+ Employees
Used

Daily

for

1+ year

Review Source
Overall rating
Value for Money

Ease of Use

Customer Support Software

Likelihood to recommend

10.0

/10
Supportbench
Reviewed on 21/02/2023
General Impression:Supportbench allowed me to keep good control of our case management and has...
General Impression:Supportbench allowed me to keep good control of our case management and has allowed me to improve response times and quality of service
Pros
ProsIt's been quite easy for us to use on the internal support end, but also on the customer end with regard to the knowledge base and customer portal. We're able to effortlessly keep track of everything because there seems to be some seriously intuitive AI automation going on in the background.
Cons
ConsWe're paying for agents that aren't all using the platform. We definitely need to reduce some agent privileges.
Supportbench FAQs
Below are some frequently asked questions for Supportbench.
Q. What type of pricing plans does Supportbench offer?
Supportbench offers the following pricing plans:
Starting from: $40.00/month
Pricing model: Subscription
Free Trial: Available
Per-agent scaled pricing starting at $35 USD a month per agent. We want you to grow and that's why everyone gets the same product, and as you grow, we grow.
Q. Who are the typical users of Supportbench?
Supportbench has the following typical customers:
11–50, 51–200, 201–500, 501–1,000, 1,001–5,000
Q. What languages does Supportbench support?
Supportbench supports the following languages:
English
Q. Does Supportbench support mobile devices?
Supportbench supports the following devices:
Android (Mobile), iPhone (Mobile), iPad (Mobile)
Q. What other apps does Supportbench integrate with?
Supportbench integrates with the following applications:
DevOps, Jira, LiveChat, Meta for Business, NinjaOne, RingCentral MVP, Salesforce Sales Cloud, Slack, Twitter/X
Q. What level of support does Supportbench offer?
Supportbench offers the following support options:
Email/Help Desk, FAQs/Forum, Knowledge Base Software, Phone Support, 24/7 (Live rep), Chat
Related categories
See all software categories found for Supportbench.