TOPdesk
The service management platform that makes service happen
About TOPdesk
TOPdesk is a service management platform for busy IT service teams that want to get things done. With out-of-the-box software that's packed with templates, endless integration options, and our people here to guide you, you can start exceeding customer expectations – the stress-free way.
We'll help your service team, step by step, do three things differently.
1. Tame service desk chaos
Get started quickly and code-free with an ITSM solution that's easy to personalize around your needs. No need to reinvent the wheel – our experts use best practices to help you standardize processes like incident management and asset management. Whatever your plans are, you can start small and scale TOPdesk as your needs change.
2. Be better together
Easily collaborate in the tool – both within and outside of your own service department. With one shared portal with departments like HR or Facilities, you can give end users a smoother experience company-wide.
3. Deliver new value continuously
TOPdesk is easy to maintain, so you can make valuable improvements without having to rely on consultants. But don't worry – we're here to offer any tips and tricks if you need us.
TOPdesk's features
TOPdesk offers many ITIL-based features to help you make service happen:
Incident Management – Categorize and prioritize incoming requests and assign tasks to the right agent automatically. Ticket solved? Your end users are notified right away.
Asset Management – Track your organization's assets, see who's using them, and see how they're connected. The software comes with asset templates that you can adapt to your needs.
Knowledge Management – Use the Knowledge Base to capture critical knowledge from your agents – and make it accessible for everyone in the organization.
Reporting – Create a Dashboard for all your key metrics, so you can easily spot bottlenecks and keep your department's performance on track.
Self-Service Portal – Give end users a one-stop-shop to log tickets, read FAQs and knowledge articles, and check the status of their request. Increased transparency equals happy customers.
Our solution always comes with:
- A service management platform that's ready to use and easy to maintain – no coding needed.
- 3 different plans to choose from with plenty of add-ons, all brought to you via SaaS or On-Premises.
- An easy-to-use framework for all your processes, including standard features like a knowledge base, a link with Active Directory and single sign-on.
- 24/5 personal support from our local experts, and 24/7 online support via MyTOPdesk
Integrate with all your favorite tools
Connect TOPdesk with all the tools you need and use. You'll have access to our open API, out-of-the-box integrations and the TOPdesk Marketplace.
What you'll achieve with TOPdesk
· Stop firefighting and regain control of your service desk
· Meet customer expectations every time
· Increase transparency and excel in customer interactions
· Be noticed for your consistently great services
---
Key benefits of TOPdesk
Meeting your customers' expectations should be easy, even when your service team is overwhelmed. TOPdesk helps you improve step-by-step, so you can make an impact without added pressure.
Getting started with TOPdesk is easy: it's out-of-the-box and quick to personalize with some help from our experts. Together we'll make sure the software works best for your situation.
In fact, the tool is based on 25+ years of best practices, so you'll benefit instantly from handy templates for processes like self-service.
TOPdesk is scalable and grows with you. Start small with features like Incident Management, Asset Management and Reporting – and add more as your needs change. Want to integrate TOPdesk with other tools? No problem. You'll have access to our API, integrations and the TOPdesk Marketplace.
Thanks to train-the-trainer sessions, you'll learn how to maintain the tool without any help from our consultants. Really, there's no coding needed.
Need some more help? Our team of experts cares about your success and has your back every step of the way. Get support from in-house specialists 24/5. They speak your language and response is quick and personal – you won't find them using any scripts.
You'll become part of the TOPdesk community of experts and peers, here to share tips and tricks for service improvements.
TOPdesk is available as SaaS and on-premises deployment. Licensing is flexible and subscription based .
---
Images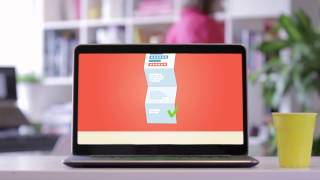 Not sure about TOPdesk?
Compare with a popular alternative
Freshdesk
#1 Alternative to TOPdesk
Freshdesk is a cloud-based, omnichannel customer service software for businesses of all sizes, with solutions that...
Airdesk
#2 Alternative to TOPdesk
Airdesk is a centralized workspace with a 360º view of all your services. With it, businesses can manage customers and...
EcholoN
#3 Alternative to TOPdesk
EcholoN is a customer service management software designed to help businesses handle quality control processes,...
Vivantio
#4 Alternative to TOPdesk
Vivantio is a leading provider of service management software for both internal- and external-facing teams. Centralize...
Customer Support Software
---
Already have TOPdesk?
Software buyers need your help! Product reviews help the rest of us make great decisions.
Showing 5 reviews of 56
Industry: Internet
Company size: 10,000+ Employees
Used

Weekly

for

6-12 months

Review Source
Overall rating
Value for Money

Ease of Use

Customer Support Software

Likelihood to recommend

10.0

/10
Cloud-based software.
Reviewed on 22/03/2021
It provides spectacular functions that allow you easily customizable construction. The interface is...
It provides spectacular functions that allow you easily customizable construction. The interface is very intuitive. It enables you to automate emails speedily and easily. Its best feature is a self-service portal that helps to remove numerous doubts from consumers and avoids overloading the support staff who can keep their focus on consumers with issues. It provides a clear overview of open incidents. It can create KPI-based reporting. In simple words, it is an excellent tool to obtain information about consumers quickly. It addresses the issues, reports, and replies to the questions speedily. It offers operation management and object management very effectively.
Pros
It helps businesses offer the best services to their consumers. It enables you to create workflows, manage incidents, and keep track of configurations. It's design and installation are simple as compared to other ticketing systems. The customer support is excellent. The API enables you to build incorporations into other tools without dependence on marketplace applications. It enables you to monitor the activities of the department.
Cons
Creating reports is sometimes confusing. Also, creating workflow-based email prompts consumes much time and delays work for a couple of weeks. The events and actions modules are sometimes frustrating especially when triggers do not work. It has some limitations regarding chart building. The change process is confusing and requires regular guidance. It is pretty expensive. The installation process is quite tough. It does not allow users to update their profiles with additional details such as education, contact numbers, and links from social media forums.
Response from TOPdesk
Hi Giovanni, thank you very much for reviewing TOPdesk and the feedback. If there's anything we can do to help you please reach out. Happy to help.
Used

Daily

for

1+ year

Review Source
Overall rating
Value for Money

Ease of Use

Customer Support Software
Service Management built from the ground up requires a solid software base - This is it !
Reviewed on 08/02/2018
Pros
The software is easy to use and is modular, which means that you can build your Service Management processes, as and when you require them, especially when you are building new ways of working into your business. If you simply want Incident and Problem Management without Asset Management / Configuration Management / Change Management etc etc, then you can simply use and pay for what you need and then build your software solution, as your Service Management processes mature. The software also gives the user community the opportunity to log requests & incidents via a self service portal which is useful if you want to capture all requests without providing constant 24 hour support. There is also a Knowledge Base which can help the user community to self help on common issues / queries. The software has evolved from a business who live and breathe service and understand customer requirements. The software is supported by consultants who not only understand their own business but take a great deal of time to understand your business - to the point were they feel part of your business. New features are available in stand alone mode when they are being Beta tested (TOPdesk Labs ) before they are released to their customers - They do not simply merge new features into their mainstream products. TOPdesk is a quality solution, supported by quality people and at a very affordable price.
Cons
There are no real negatives with regards to the software. Sometimes creating the reports can be confusing but help is always at hand and once you have written a couple of bespoke queries, it becomes very easy with raw data exports available to create your own charts and report packs.
Response from TOPdesk
Thanks Dave for sharing this elaborate review. We really appreciate it!
Industry: Insurance Software
Company size: 1,001–5,000 Employees
Used

Daily

for

6-12 months

Review Source
Overall rating
Value for Money

Ease of Use

Customer Support Software

Likelihood to recommend

7.0

/10
TopDesk is a ticket system that has very basic functionality.
Reviewed on 10/07/2018
Gets the job done, but lacks a lot of common features that other ticketing systems have out of the...
Gets the job done, but lacks a lot of common features that other ticketing systems have out of the box.
Pros
TopDesk is actively developing its product which is awesome! It is a good ticket system that gets the job done. I have had very little down time.
Cons
They lack a lot of features and functionalities that I grew used to with our old ticketing system. Mass manipulation of tickets is lacking. you can only mark tickets as completed or closed in their system, you cannot transfer to a operator/operator group on mass, or mass categorize.
They only recently introduced a chat integration but you have to contract the chat service through a 3rd party so another cost.
Response from TOPdesk
Sorry to hear you are having trouble with bulk updating. Perhaps this is something we could talk more about in a Dr. TOPdesk session! This is a free dedicated hour with an in-house TOPdesk consultant, where we can help you find a way around the issue and also show you some other cool TOPdesk tips and tricks. Get in touch if this is something you're interested in at https://www.topdesk.com/uk/dr-topdesk/.
By the way, we are always looking for your input to drive new functionality, so please don't hesitate to communicate your feature request to our product managers on the TOPdesk Innovation Platform (https://tip.topdesk.com/).
Industry: Pharmaceuticals
Company size: 201–500 Employees
Used

Daily

for

1+ year

Review Source
Overall rating
Value for Money

Ease of Use

Customer Support Software

Likelihood to recommend

10.0

/10
Top Marks
Reviewed on 01/03/2019
I was looking for a Helpdesk tool for my small, but growing company, branching across multi-sites...
I was looking for a Helpdesk tool for my small, but growing company, branching across multi-sites and countries and found a SaaS solution that I quickly realised will allow me to grow the system / teams and complexity as I need it to.
You can start with a really simple set-up but its complexity can grow to fit any company. This allows me to make changes as we grow without having to upgrade to other systems.
TOPdesk is modular which means you can start with some of the modules and then add them as your needs grow. It's just a cost option and you're ready to go.
When you purchase a product you want to be able to configure the system as your needs change and grow, with the training team on site to help your initial setup you go through some in-depth training allowing you to become the master of your system, with all the skills needed to make the changes yourself to the way you want it after the training team have left, no additional costs every time you need a change made.
TOPdesk support is second to none with timely solutions to your problems with most problems being resolved with first time fixes while on the phone.
Would I recommend TOPdesk to other companies? Yes without a doubt and if I was to move to another company who needed a helpdesk system the first team to call would be the TOPdesk team.
Pros
Topdesk can be as simple or as complex as you want / need it to be. It's ideal for small companies to large organisations, it will take it all in it's stride.
Cons
I still find the idea of having to use third party software for complex reports. The reporting side is not its strong point.
Response from TOPdesk
Wow, thank you Martin for your top marks. We appreciate the feedback and compliments!
Industry: Government Administration
Company size: 1,001–5,000 Employees
Used

Daily

for

1+ year

Review Source
Overall rating
Value for Money

Ease of Use

Customer Support Software

Likelihood to recommend

10.0

/10
Service excellence experts - supplier as a business partner
Reviewed on 14/06/2019
TOPdesk are beyond that of a supplier and more a business partner that many other suppliers could...
TOPdesk are beyond that of a supplier and more a business partner that many other suppliers could learn a lot from. They provide awesome support backed up by knowledgeable staff / consultants who share your desire for service excellence.
Pros
Does what is says on the virtual tin - the modules are well designed and fit for purpose and allow for customisation's when rarely needed. The software can grow with your own needs as and when needed making it a great return on investment and is not limited to 'just a insert team name here' system allowing for integrated processes and oversight end-to-end. The expansion into allowing microservices to bolt onto TOPdesk via the marketplace only add more value.
Cons
Its very minor but being able to save a complex form component - it would be great to save a small number (3 max) of complex built form components that can be re-used on other forms rather than having to rebuild it each time its used. e.g. long drop downs just for speed, consistency and efficiency.
Response from TOPdesk
Thank you Nick for sharing your thoughts in this review. We really appreciate you experience TOPdesk as your business partner. This goes both ways looking at all the constructive feedback you provide on roadmap topics for instance. Hope to have you with as as a customer and business partner for many years to come!
TOPdesk FAQs
Below are some frequently asked questions for TOPdesk.
Q. What type of pricing plans does TOPdesk offer?
TOPdesk offers the following pricing plans:
Starting from: $66.00/month
Pricing model: Subscription
Free Trial: Available
Contact TOPdesk for pricing information.
Q. Who are the typical users of TOPdesk?
TOPdesk has the following typical customers:
2–10, 11–50, 51–200, 201–500, 501–1,000, 1,001–5,000
Q. What languages does TOPdesk support?
TOPdesk supports the following languages:
Danish, Dutch, English, Finnish, French, German, Hungarian, Italian, Norwegian, Polish, Portuguese, Spanish, Swedish
Q. Does TOPdesk support mobile devices?
TOPdesk supports the following devices:
Android (Mobile), iPhone (Mobile), iPad (Mobile)
Q. What other apps does TOPdesk integrate with?
TOPdesk integrates with the following applications:
AFAS Software, AI Chatbot, Azure Active Directory, Azure DevOps Server, BeyondTrust Remote Support, BlueDolphin, Chatbot, Clicksign, D4Sign, Digital Signage, Dynatrace, Exact Online, Exact Synergy, FastPass, FlexWhere, Freshdesk, HubSpot CRM, Humble Online, IBI-aws, IDAAS Products, Insocial, Jira, Lansweeper, ManageEngine OpManager, MessageBird, Microsoft Intune, Microsoft Outlook, Microsoft Power BI, Microsoft Teams, N-central, NetCloud, Office App, Okta, OneLogin, Outsmart, Qlik Sense, QlikView, Room Booking System, Saysimple, ServiceNow, SharePoint Azure AD Connect, Slack, SnapEngage, Snow License Manager, Splunk Enterprise, Stratusphere UX, TOPdesk, TeamViewer, Tenjin, Testersuite, Trello, ValidSign, Versio.io, Virtual Agent, WISH, Workspace 365, Xelion, Zapier, Zendesk Suite, Zervicepoint, ZigiOps, iFinder, iLert, nps.today
Q. What level of support does TOPdesk offer?
TOPdesk offers the following support options:
Email/Help Desk, FAQs/Forum, Knowledge Base Software, Phone Support, 24/7 (Live rep), Chat
Related categories
See all software categories found for TOPdesk.