About Yokoy
Yokoy automates business spend management for medium and large enterprises, with Artificial Intelligence. Offering you expense management, invoice processing and smart corporate cards in an all-in-one intuitive platform. With this approach, Yokoy goes beyond saving you time and money; and by optimizing the spend through transparency and control over the employee's spend. Why rely on a siloed solution when Yokoy simplifies every process step in spend management? Put your spend management on autopilot today!
Yokoy generates expense reports in seconds; with more than 93% accuracy on extracting data from receipts, Yokoy automates all your expense management processes and with the Yokoy smart corporate cards, it becomes easy for employees to pay for their expenses, both through physical and virtual cards. Yokoy enables you to match and reconcile each transaction automatically. Besides automatically matching transactions with receipts and card statements, our tool also lets you set limits for employees to spend within limits.
In line with our mission to save you time & money - Yokoy flags duplicates, policy breaches and weekend expenses, thereby saving you time and money with regard to validation and reimbursement.
Additionally, reports show that businesses lose $20 billion every year on foreign VAT reclaim. That is why our AI also extracts multiple VAT's from receipts, which saves a lot of time and money in processing VAT reclaim.
Yokoy also simplifies your business travel management, both by integrating with leading travel management companies and by enabling secure payment for your expenses and travel booking with Yokoy Smart corporate cards and Yokoy Smart Lodge cards. With the integrations to leading travel management companies and online booking tools, Yokoy automatically imports your travel booking data. And transactions are reconciled automatically, leading to a reduction of manual effort and human error.
With the ability to report business travel, depending on the travel, Yokoy automatically calculates lump sums and mileage expenses. This consolidates all your business travel expense into one platform. Additionally, Yokoy also meets important general and tax regulatory compliance, so you stay compliant with all the aspects.
With a customizable setup, Yokoy lets you configure custom rules, company policies and workflows the way you need!
Yokoy can also automate your accounts payable process with Yokoy Invoice. At Yokoy, we understand that you need more than just the digitization of line items. Our in-house AI engineers have therefore developed a user-friendly all-in-one invoice solution that fits right into the Yokoy Spend Management Suite. From data capturing to approval flow and booking of invoices. Reduce manual work and errors, and gain transparency, insights and control.
The intuitive platform and the user-friendly design can easily be used by all employees, managers, finance teams, travel managers and CFOs to gain an overall understanding of the business spend.
With Yokoy you get a solution to make your business spend transparent and gain control over it. The automation in our tool also allows companies to reduce manual effort, leading to less human error and increased employee satisfaction. Save money on every dollar spent!
---
Key benefits of Yokoy
Yokoy Invoice: Process invoices automatically​.
Consolidate your accounts payable process, manage invoices at scale, automate approvals with custom workflows, and pay on time with Yokoy's AI-powered invoice management solution.
- AI-based invoice data capture, extraction, and approval
- Automated matching of invoices, POs, and good receipts data
- Custom approval workflows for true AP automation
- Real-time spend visibility and full spend control for global organizations
Yokoy Expense: Manage expenses effortlessly​.
Automate your expense management, simplify expense reporting, and prevent fraud and reimbursement delays with Yokoy's AI-driven expense management solution.
- Fully digital business expense reporting via web and mobile app
- Automated matching of receipts and card transactions for real-time visibility
- Real-time expense tracking and granular control over employee spending
- Custom workflows and approval flows for fast reimbursements
Yokoy Pay: Streamline your business payments​.
Gain real-time control of your global card spend and automatically match card transactions with receipts with Yokoy's smart payment solutions.
- Issue physical and virtual cards on the go and easily freeze them via the Yokoy app
- Add your Yokoy cards to your favorite digital wallets
- Granular spend controls and individual spending limits to prevent overspending
- Automated transaction matching and real-time compliance checks
-Real-time spend data analysis for simple reporting and cost savings insights
Main features of our spend management solution:
AI-based automation
Eliminate manual work from your T&E and AP processes. Yokoy's AI captures, extracts, validates, and approves employee expense and supplier invoices automatically.
End-to-end automation​
Improve efficiency with AI automation and streamline operations by bringing all your processes into one central platform, fully integrated into your tech stack.
Custom approval flows​
Map out your end-to-end approval workflows, customize them per entity, and define how exceptions should be handled, to reach full spend management automation.
Built-in compliance​
Prevent overspending and fraud and ensure compliance with company policies and country-specific regulations through built-in rules and pre-approval flows.
Real-time reporting​
Track expenses as they happen, extract spending patterns and insights from your analytics dashboards, and gain real-time visibility into your spending for accurate forecasts.
Simple audit trails
Detect errors and fraud with ease and ensure accurate audit trails by safely storing all your expense receipts, card transaction history, and vendor invoices in the Yokoy platform.
Multi entity support
Streamline complex AP and T&E processes across entities and subsidiaries, and standardize your workflows for increased efficiency and control with a central spend management platform.
World-class service and support
Get answers to your questions right away, troubleshoot issues with help from our experts, and improve your knowledge with in-depth live and self-guided Academy trainings.
Streamline your IT landscape
Yokoy's API facilitates seamless integrations with enterprise-level systems, removing manual processes and enabling true, end-to-end automation across entities and geographies.
Stay safe, with the highest security standards​
Yokoy is engineered for security and committed to information protection. We are ISO 9001, ISO 14001, and ISO 27001 certified, and GoBD and GDPR compliant.
Yokoy API
Yokoy's engineers have created a free open API for you to build on top of Yokoy's software and to connect your favorite tools and databases to the Yokoy platform.
---
Images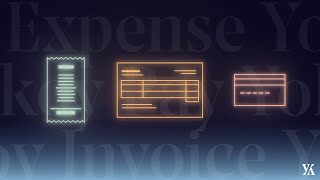 Not sure about Yokoy?
Compare with a popular alternative
Zoho Expense
#1 Alternative to Yokoy
Zoho Expense has powerful features to manage business travel and booking, tighten control on spend, and customize and...
SAP Concur
#2 Alternative to Yokoy
SAP Concur solutions simplify expense, travel, and invoice management for greater visibility and control.
BILL Spend & Expense (Formerly Divvy)
#3 Alternative to Yokoy
Divvy is the all-in-one expense management solution that combines free software with corporate cards to provide a...
Emburse Certify Expense
#4 Alternative to Yokoy
Gain deep data visibility into corporate spend with the remarkable usability of Emburse Certify Expense. Automatically...
Customer Support Software
---
Already have Yokoy?
Software buyers need your help! Product reviews help the rest of us make great decisions.
Showing 5 reviews of 29
Industry: Computer Software
Company size: 51–200 Employees
Used

Daily

for

6-12 months

Review Source
Overall rating
Value for Money

Ease of Use

Customer Support Software

Likelihood to recommend

10.0

/10
Happy wife
Reviewed on 04/05/2022
My wife is the superuser of Yokoy, and Unique is the 3rd company we set up together. We implemented...
My wife is the superuser of Yokoy, and Unique is the 3rd company we set up together. We implemented SAP, Microsoft Nav, and Revolut Business, but she is super excited since we use Yokoy. We reduced our subscription spending by 20%-30% of various tools (small tools too) across Unique.
Pros
Very easy to use mobile experience and spend management. As a CEO, I like most the real-time view to all our expenses, especially the software subscription spending we have at Unique.
Cons
I'm waiting for linking the virtual credit cards to Apple Pay
Reasons for Choosing Yokoy
Better integration into Microsoft Nav, Easy to use Mobile
Industry: Insurance Software
Company size: 201–500 Employees
Used

Weekly

for

1-5 months

Review Source
Overall rating
Value for Money

Ease of Use

Likelihood to recommend

9.0

/10
Practical, simple and reliable
Reviewed on 03/04/2023
The cooperation with Yokoy directly turns out to be very pleasant, on eye level and customer-oriente...
The cooperation with Yokoy directly turns out to be very pleasant, on eye level and customer-oriented. Yokoy is open to the needs and inputs of the customer. Even if not everything can be realized.
Pros
The simplicity of adding expense receiptsThe recognition of the data from the receipts is excellentGood clarity
Cons
Customization of the SAP interface is somewhat complex and depends on the implementation partner
Response from Yokoy Group
Hi Philipp,
Thanks for your kind remarks! We love hearing from our customers – especially when Yokoy is able to make a positive difference to them. We pride ourselves on having a simple and reliable tool that brings financial excellence to everyone.
Team Yokoy
Industry: Education Management
Company size: 501–1,000 Employees
Used

Daily

for

1-5 months

Review Source
Overall rating
Value for Money

Ease of Use

Customer Support Software

Likelihood to recommend

7.0

/10
User/admin feedback
Reviewed on 14/10/2021
Overall, the assessment is good. Only a few more options are needed to make the product complete.
Overall, the assessment is good. Only a few more options are needed to make the product complete.
Pros
The software is user friendly, easy to use, intelligent reading of receipts, foreign currency management, credit card connection
Cons
Lack of filters, limitations in the structure which cannot be defined at several levels on the basis of an amount (worfklow), assistants cannot access all data, impossible to output excel extracts except via Analytics, non-communication with an ERP
Industry: Internet
Company size: 201–500 Employees
Used

Daily

for

6-12 months

Review Source
Overall rating
Value for Money

Ease of Use

Customer Support Software

Likelihood to recommend

8.0

/10
Yokoy expense management for midsize scale up company
Reviewed on 09/03/2023
Pros
Yokoy is very positively rated by our employees (end users). The Yokoy staff is very friendly and supportive. They always try to find a tailored solution for your company's needs. Yokoy is still developing and changing. They implement new features to the tool every month.
Cons
The Yokoy Visa cards are limited to the European market. The delivery time for the physical cards is unacceptably long and they are delivering cards to a limited amount of countries. Also, the matching process for expense to card transactions is not intuitive for the end users, and they have serious problems the credit note management.
Response from Yokoy Group
Hi Michal,
First off, thanks for your review! We value your feedback and are happy to hear your employees are enjoying the tool.
In regards to the Yokoy Visa cards, we do want to use this opportunity to clarify a few things.
· We have recently switched card shipment providers and the shipment times have improved drastically to 5-7 business days.
· In response to customer feedback, we are about to release an improved transaction matching flow that will be a lot more user friendly.
· Furthermore, we have enabled the option for submitters to create credit notes themselves which improves the credit note handling.
Making our customers happy is always at the top of our to-do list. We value innovation and as you said we implement new features to the tool every month. I hope you'll stick with us to see what's new.
Best,
Yokoy
Industry: Information Technology & Services
Company size: 501–1,000 Employees
Used

Daily

for

1+ year

Review Source
Overall rating
Ease of Use

Likelihood to recommend

8.0

/10
Yokoy collaboration
Reviewed on 03/03/2023
The main benefit has been the automation of some processes. Now, our employees have a tool to...
The main benefit has been the automation of some processes. Now, our employees have a tool to report their expenses, easy to use and the approvals are granted quickly. The finance team also have a great help and all the information flow is one single system.
Pros
Yokoy is easy to use and intuitive. With a simple photo of the receipt your expenses are reported. Also, the integration of the SW in our organisation was easy, well planned and the team behind it is supportive, they are the best part of the project! I would like to do a especial mention [sensitive content hidden], she is awesome: Professional, empathetic and try her best always.
Cons
There are some aspects in the product that we wanted to be customized. Even if we understand that the product is offered for a wide range of customers, the feedback reported to the Product department should be studied and replied.
Response from Yokoy Group
Hi Belen,
Thanks for your kind words about our team! We value your feedback and are thrilled you found the integration so seamless.
I appreciate your comments on increasing our customisation. We're always improving our software, so I'll pass this off to the team to factor into future updates and enhancements.
In the meantime, if there's anything else you want to share with us, or if you'd like to be updated on progress you can get in touch through this email.
Best,
Yokoy
Yokoy FAQs
Below are some frequently asked questions for Yokoy.
Q. What type of pricing plans does Yokoy offer?
Yokoy offers the following pricing plans:
Pricing model: Subscription
Free Trial: Available
Q. Who are the typical users of Yokoy?
Yokoy has the following typical customers:
51–200, 201–500, 501–1,000, 1,001–5,000
Q. What languages does Yokoy support?
Yokoy supports the following languages:
Chinese, Dutch, English, French, German, Italian, Polish, Spanish
Q. Does Yokoy support mobile devices?
Yokoy supports the following devices:
Android (Mobile), iPhone (Mobile), iPad (Mobile)
Q. What other apps does Yokoy integrate with?
Yokoy integrates with the following applications:
AFAS Software, Abacus, Abacus Cloud, Avaloq Banking Suite, BCD Pay, BMDP Statistical Software, Banana Accounting, CashbackOS, Comtravo, DATEV Audit dupe, DATEV Consolidation, DATEV Report, DATEV Sampling, Diamant, Egencia Suite, Infoniqa, Microsoft Dynamics 365 Business Central ENWIS, Microsoft Dynamics 365 F&O Connect, Microsoft Dynamics AX, NetSuite, NetSuite Consulting, NetSuite Financials, NetSuite SRP, NetSuite SuitePeople, Pagero, Personio, R3 Contract Management, R3 Economics, R3 WinCenter, SAP Business ByDesign, SAP Business One, SAP Business One (Reseller), SAP S/4HANA Cloud, SAP S/4HANA Finance, SAP SuccessFactors HXM Suite, SAP SuccessFactors Work Zone, SAPDS, Sage 200, Sage 50cloud Accounting, Sage X3, SelectLine, TravelPerk, UBS, Winbiz Cloud, Winline, Workday Financial Management, Workday HCM, Workday Strategic Sourcing, Xero, proALPHA, rexx systems
Q. What level of support does Yokoy offer?
Yokoy offers the following support options:
Email/Help Desk, FAQs/Forum, Knowledge Base Software, Phone Support, Chat
Related categories
See all software categories found for Yokoy.