ActiveCampaign
Email Marketing, Marketing Automation, CRM/Sales Automation
About ActiveCampaign
ActiveCampaign's category-defining customer experience automation platform (CXA) helps over 130,000 businesses in 170 countries meaningfully engage with their customers. The platform gives businesses of all sizes access to 500+ pre-built automations that combine email marketing, marketing automation and CRM for powerful segmentation and personalization across social, email, messaging, chat and text. Over 75% of ActiveCampaign's customers use its 850+ integrations including Microsoft, Shopify, Square, Facebook, and Salesforce. Pricing starts at just $9/month.
Pricing starting from:
$9.00/month
Key benefits of ActiveCampaign
- Automate personalized experiences across all your customer touchpoints
- Track buyer preferences, behavior, and many custom attributes across the entire customer lifecycle for deeper segmentation and more effective outreach
- Customize sends based on almost any parameter, so your messages are always targeted for the right audience
- Use data from the entire customer lifecycle to choose the best content, send time, and delivery channel for each customer
- Create entirely customized campaigns with minimal effort, then improve your send strategy in real time based on customer behaviors
- Replicate the 1-1 personal experience for every customer, no matter how big your business gets
Markets
Australia, Canada, China, Germany, United Kingdom
and 3 others
, India, Japan, United States
Supported Languages
Chinese, Danish, Dutch, English, Finnish
and 7 others
, French, German, Indonesian, Italian, Portuguese, Spanish, Turkish
Pricing starting from:
$9.00/month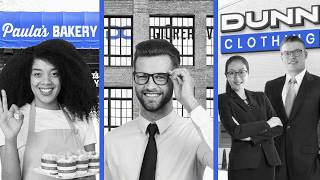 Total features of ActiveCampaign: 112
A/B Testing
API
Accounting Software
Activity Dashboard
Activity Tracking
Alerts/Notifications
Analytics/ROI Tracking
Auto-Responders
Automated Scheduling
Automatic Lead Distribution
Behavior Tracking
CAN SPAM Compliance
CRM Software
Calendar/Reminder System
Campaign Analytics
Campaign Management Software
Campaign Planning
Campaign Scheduling
Campaign Segmentation
Chat/Messaging
Click Tracking
Contact Database
Contact Management Software
Content Management System (CMS) Software
Customer Database
Customer History
Customer Segmentation
Customizable Branding
Customizable CTAs
Customizable Fields
Customizable Questions
Customizable Templates
Data Import/Export
Demographic Data
Design Management
Drag & Drop
Drip Campaigns
Dynamic Content
Email Campaign Management
Email Distribution
Email Management Software
Email Marketing Software
Email Templates
Email Tracking Software
Engagement Analytics
Event Tracking
Event Triggered Actions
Forms Management
Geolocation
Heatmaps
Image Library
Interaction Tracking
Interaction Tracking
Landing Pages/Web Forms
Lead Capture Software
Lead Distribution
Lead Management Software
Lead Nurturing Software
Lead Qualification
List Management
Live Chat Software
Location Tracking
Mailing List Management
Marketing Automation Software
Mobile Access
Mobile Alerts
Mobile Optimized Emails
Multi-Channel Marketing
Multi-Company
Multiple User Accounts
Multivariate Testing
Newsletter Management
Performance Metrics
Pipeline Management
Pipeline Reports
Preview Functionality
Question Branching
Question Library
Real Time Analytics
Real Time Data
Real Time Monitoring
Real Time Notifications
Real Time Reporting
Reporting & Statistics
Reporting/Analytics
Rules-Based Workflow
SMS Marketing Managment
SMS Messaging
Sales Pipeline Management
Sales Reports
Search/Filter
Segmentation
Social Marketing
Social Media Integration
Social Performance Management
Spam Blocker
Subscriber Management
Subscription Management Software
Tagging
Task Management Software
Template Management
Third Party Integrations
URL Customization
Unsubscribe Database
Visitor Management Software
Visitor Tracking
WYSIWYG Editor
Web Forms
Website Integration
Website Visitor Tracking
Workflow Management Software
eCommerce Management
User.com
#1 Alternative to ActiveCampaign
User.com is marketing automation platform aimed at boosting engagement and improving conversion by using a single data...
Zoho CRM
#2 Alternative to ActiveCampaign
Zoho CRM is a cloud-based customer relationship management (CRM) software that helps businesses of all sizes close...
Mailchimp
#3 Alternative to ActiveCampaign
MailChimp is a marketing automation platform that allows users to create, send & analyze email & ad campaigns, with...
SharpSpring
#4 Alternative to ActiveCampaign
SharpSpring, an affordable marketing automation alternative to HubSpot and Marketo, specializes in lead generation and...
Customer Support Software
---
Already have ActiveCampaign?
Software buyers need your help! Product reviews help the rest of us make great decisions.
Write a Review!
Showing 5 reviews of 1,197
Industry: Marketing & Advertising
Company size: 2-10 Employees
Used

Daily

for

2+ years

Review Source
Overall rating
Value for Money

Ease of Use

Customer Support Software

Likelihood to recommend

10.0

/10
Why I ONLY Use ActiveCampaign
Reviewed on 02/03/2021
I've used ActiveCampaign every day for the last three-plus years to send broadcast emails and...
I've used ActiveCampaign every day for the last three-plus years to send broadcast emails and segmented, automated emails for my own business and for clients. Other than the occasional frustration dealing with a slow loading page, I've loved using it. It's super user friendly so it's easy for anybody to get up and running quickly so they can start making money for their business with email. But it's also got a ton of bells and whistles that even the most experienced email marketers will be impressed by.
Pros
Before settling on ActiveCampaign, I used a half dozen other email service providers. The expensive ones were too clunky and loaded with features I was paying for but would never use. They also took forever to set up and learn how to use. Literally WEEKS. The cheap ones didn't have enough "oomph" under the hood to build the powerful automation I needed and wanted to. ActiveCampaign is perfect because whether you're a newb or a seasoned email marketing vet, you can do what you want to do. It's SUPER easy to go in and set up a basic broadcast email or automation. But it's also loaded with tons of features that allow you to really "geek out" and "supercharge" your email marketing.
Cons
When working on automation, sometimes the interface is a little laggy. This is super frustrating because nothing is worse that being "in the zone" and getting work done setting up campaigns, then having to stop because the interface froze or decided to load super slow. Also, I've heard some complaints about the actual email builder being clunky and not the friendliest for designers, but I only send predominantly text emails so that's not an issue for me.
Industry: Professional Training & Coaching
Company size: 2-10 Employees
Used

Daily

for

1-5 months

Review Source
Overall rating
Value for Money

Ease of Use

Customer Support Software

Likelihood to recommend

10.0

/10
Had to switch from MailChimp
Reviewed on 29/03/2021
Pros
I like how straightforward and intuitive the software is. -- I can actually see a visual flow map of the customer journey, I can create automated series and then schedule them easily, I can create a standard template for my weekly video campaign and then customize it without revisiting old or pre-designed templates; I wasn't able to do any of those things intuitively with MailChimp. I have fewer than 400 subscribers right now, and I'm really glad to be making the switch now instead of later down the road. ActiveCampaign is where I want to build the foundation for my email marketing from here on out.
Also, I had to buy a whole separate online course to learn how to use MailChimp and ActiveCampaign includes a startup course, "Getting Started," in their platform. Much appreciated!
This is turning into a MailChimp critique, but the other thing I didn't like was how I couldn't just type directly into the body of the email like how a NORMAL email works; I had to write in a separate box to the side and it made it hard to see what the actual email would end up looking like sometimes.
Cons
Honestly I don't have any feedback about what to improve yet; I've been using ActiveCampaign for just a couple weeks.
Industry: Marketing & Advertising
Company size: Self Employed
Used

Daily

for

2+ years

Review Source
Overall rating
Value for Money

Ease of Use

Customer Support Software

Likelihood to recommend

0.0

/10
Strong Automation System & Ecomm DataLayer, Weak Support and Long Standing Bugs
Reviewed on 04/09/2017
Pros
Activecampaign sets the bar for building automations, with great sorting and filtering features including customer records, tags, lists, conditional rules/routing, e-commerce data such as purchases, crm pipelines and even a custom event layer. We have created very complex integrations for dozens of businesses ranging from E-Commerce stores, to Gyms to local businesses.
It's really simple to learn and use, and powerful enough to tackle even the most complex business processes. This includes in-store purchases on a POS to sending out emails or automation's based on purchases or LTV. It also supports multiple E-Commerce platforms natively, but be aware those features are nearly 4x the price to unlock after the trial.
Cons
After months of issues that resulted in one of our clients losing an excess of $40,000 in revenue, we can no longer recommend activecampaign. Poor support was to blame for this issue, with it being impossible to get someone on a call even though we pay 6 figures a year for service.
Activecampaign is growing really really fast. Because of this, They have pretty terrible support and there are also long-standing bugs that they seem to have no intention to fix. For instance, the system is supposed to generate previews for each automation's email steps and in various other places, but instance shows a broken image. We have inquired about this to the support to be told they are aware it's been broken for over a year and have no ETA or intention on repairing it. We have this problem on all our client's accounts(dozens), and it's a serious issue with UI/UX but they don't seem to care.
There are also some major logic issues, such as if you filter an automation to show anyone with 0 purchases, it doesn't work. We also inquired about this but got another non-response...
So basically, where it works, it works well but there are a few major issues and they don't seem intent on repairing them, even though they are steady releasing more features to add to their pricing tiers. Overall, it's hard to find another system that provides the ease of use, features, and value of activecampaign but the support and existing bugs are a nasty/necessary compromise.
Industry: Computer & Network Security
Company size: 11-50 Employees
Used

Daily

for

2+ years

Review Source
Overall rating
Value for Money

Ease of Use

Customer Support Software

Likelihood to recommend

9.0

/10
Great Features, Good Reliability
Reviewed on 25/02/2021
I needed something simple enough to train staff to use, but with the ability to do crazy, advanced...
I needed something simple enough to train staff to use, but with the ability to do crazy, advanced things. Over the last decade+ I had been using numerous competitors, but think I might have found a permanent home with ActiveCampaign after using it for two years.
Pros
The automations are where ActiveCampaign really wins. You can do almost anything you'd want to do, and it really helps with the ability to track and move leads through a funnel.
Cons
There is no way to group together TAGs. This makes it difficult to keep track of them all when you use external software that might be creating tags based on prospect activity.
However, because of the ways Automations works, you rarely have to use TAGs. You can keep leads spinning around inside Automations, following unique paths, for the entire sales cycle.
Industry: E-Learning
Company size: Self Employed
Used

Weekly

for

2+ years

Review Source
Overall rating
Value for Money

Ease of Use

Customer Support Software

Likelihood to recommend

7.0

/10
Best of its kind but getting complacent on the basics
Reviewed on 10/01/2021
I was a huge advocate for AC early on. Now, I temper that because of my frustrations. If they...
I was a huge advocate for AC early on. Now, I temper that because of my frustrations. If they listen to their users more and get down to fixing the basics that are way outdated, they can soon get back to a full 5* experience. But for now, I would say try it out carefully. If you don't need the capabilities that distinguish it from the likes of MailChimp, it probably is not worth the annoying hassles.
Pros
This is high-end marketing automation at mid-market pricing. If you want to automate marketing to a high-degree and with great sophistication, AC allows you to do nearly anything - yet at a price point similar to email marketing tools with little or no automation. That's why I chose Active Campaign and why I stick with it.
Cons
For all of its technical sophistication, there are a few weak points around basics. Its email creation interface feels dated and the handling of image assets is clunky and horrid. Creating restore points and undo is flaky and unreliable. And what makes all this so bad is that users have logged these points for several years as top requests and AC has not addressed them. Instead they add fancy functionality. The basics of everyday use matter and the experience spoils the software for me.
ActiveCampaign FAQs
Below are some frequently asked questions for ActiveCampaign.
Q. What type of pricing plans does ActiveCampaign offer?
ActiveCampaign offers the following pricing plans:
Starting from: $9.00/month
Pricing model: Subscription
Free Trial: Available
Starting from: Lite: $9/month, paid yearly Plus: $49/month, paid yearly Professional: $129/month, paid yearly Enterprise: $229/month, paid yearly
Q. What are the main features of ActiveCampaign?
We do not have any information about ActiveCampaign features
Q. Who are the typical users of ActiveCampaign?
ActiveCampaign has the following typical customers:
Self Employed, 2-10, 11-50, 51-200, 201-500, 501-1,000, 1,001+
Q. What languages does ActiveCampaign support?
ActiveCampaign supports the following languages:
Chinese, Danish, Dutch, English, Finnish, French, German, Indonesian, Italian, Portuguese, Spanish, Turkish
Q. Does ActiveCampaign support mobile devices?
ActiveCampaign supports the following devices:
Android (Mobile), iPhone (Mobile), iPad (Mobile)
Q. What other apps does ActiveCampaign integrate with?
ActiveCampaign integrates with the following applications:
123FormBuilder, Acuity Scheduling, Airtable, Akita, Alchemer, Antavo, Asana, Automate.io, Basecamp, Batchbook, BigCommerce, BigContacts, BriteVerify, Calendly, Call Loop, Capsule, ChargeOver, Chargify, CheddarGetter, Clevertim, ClickFunnels, Close, Contactually, Dasheroo, DataHero, Deputy, Desk.com, Dropbox Business, Drupal, Eventbrite, Evernote Business, Facebook, FluidSurveys, FogBugz, FormMule, Formstack Forms, FreeAgent, FreshBooks, Freshdesk, FullContact, Geckoboard, Genoo, GetSiteControl, Gmail, GoToMeeting, GoToTraining, GoToWebinar, Goody, Google Analytics, Google Calendar, Google Contacts, Google Docs, Gravity Forms, Harvest, Help Scout, Highrise, Insightly, Instapage, InviteBox, Joomla, JotForm, Jumplead, Justuno, Kajabi, Kanban Tool, KickoffLabs, LeadPages, LeadsBridge, LessAccounting, Litmus, LiveChat, Magento Commerce, MailMunch, Mindbody, Mojo Help Desk, MoonClerk, Nimble, Nutshell, Olark, OnePageCRM, OptimizePress, OptinMonster, PadiAct, PayPal, PieSync, Pipedrive, Pipeliner CRM, Podio, PrestaShop, Privy, Quickbase, Quickbooks Online, Quote Roller, Re:amaze, Recurly, Rezdy, Salesforce Sales Cloud, Salesmate, Segment, SendPulse, Shopify, Skyvia, Slack, Sleeknote, SolarWinds Service Desk, Stripe, SugarCRM, SumoMe, SuperSaaS, SurveyMonkey, Survicate, Teachable, Tender Support, Twitter, Typeform, Unbounce, UserVoice, Viewbix, WHMCS, WebMerge, Wistia, WooCommerce, Woopra, WordPress, WorkBook, Wufoo, Xero, YouCanBook.me, Zapier, Zendesk, Zendesk Sell, Zoho CRM, Zoho Creator, Zoho Invoice, Zoom Meetings, digioh, itDuzzit, vBulletin
Q. What level of support does ActiveCampaign offer?
ActiveCampaign offers the following support options:
Email/Help Desk, FAQs/Forum, Knowledge Base Software, Phone Support, Chat
Related categories
See all software categories found for ActiveCampaign.