About NICE CXone
NICE CXone works with organizations of all sizes to create extraordinary and trustworthy customer experiences that build deeper brand loyalty and relationships that last. With NICE CXone CXoneTM, the industry's most complete cloud customer experience platform, we combine best-in-class Customer Analytics, Omnichannel Routing, Workforce Optimization, Automation and Artificial Intelligence, all on an Open Cloud Foundation, enabling an exceptional agent and customer experience—every time and on every channel. See how our customer-centric expert services, innovative software, extensive ecosystem of valuable partnerships, and over a decade of global leadership can help you transform every experience and customer relationship for lasting results.
NICE CXone is recognized as a market leader by Gartner, IDC, Frost & Sullivan, Ovum and DMG.
• Industry's best-published SLA of 99.99%
• Industry's only guaranteed voice SLA
• 390,000+ cloud contact center agents
• 150+ countries
• 85+ Fortune 100 customers
Pricing starting from:
$100.00/month
Free Version

Free Trial

Subscription
Top 5 alternatives to NICE CXone
Key benefits of NICE CXone
- The service operates in a carrier-grade, geographically redundant environment with guaranteed 99.99% availability
- Intelligent call suppression - Verifies if the business or individuals you are calling are on a tailored suppression list.
- Agent scripting - Build custom individual agent screens or scripts. Create decision trees and design your agents work flow.
- Multi-number hosted predictive dialing - Define custom retry option for up to 20 phone numbers.
- Message lay-down campaigns to dial contacts and lave automated messages without the need for agents
- Automatic call-back for customers who don't want to wait in the queue. You can also set up a scheduled callback at the customer's desired time.
- Integrate with custom built CRMs and third party solutions such as Salesforce, Microsoft Dynamics CRM, and Oracle RightNow.
- Automated Speech Recognition and Text-to-Speech is available in multiple languages
- Speech analytics software helps to identify top concerns and the most important calls based on specific criteria. Use custom call tags to categorize calls by customers' reasons for calling.
- Quality management tools include role-based scorecards with KPIs, integrated eLearning and coaching management, speech analytics, customized evaluation forms, synchronized audio and screens for recorded interactions.
- Smart Inbox delivers calls based on specific call data such as DNIS, ANI, call duration and direction.
- Workforce Management can be used to forecast customer demand and schedule and manage staff. Use real.time visibility into staff availability and call volumes, as well as historical workload trends to create optimal schedules.
Typical Customers
Freelancers

Small Businesses

(2-50)

Mid-size Companies

(51-500)

Large enterprises

(500 and more)
Markets
Australia, Brazil, Canada, Germany, United Kingdom , India, Japan, Mexico, United States and 4 others
Supported Languages
Chinese, English, French, German, Italian , Japanese, Korean, Portuguese, Russian, Spanish, Traditional Chinese and 6 others
Pricing starting from:
$100.00/month
Free Version

Free Trial

Subscription
Top 5 alternatives to NICE CXone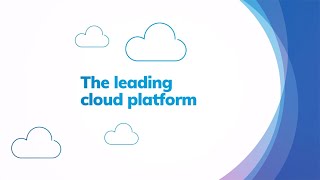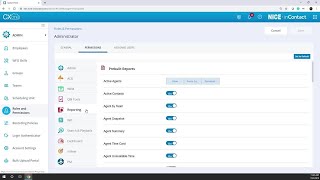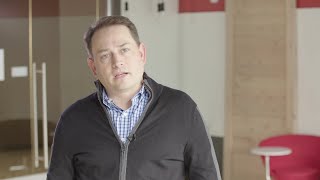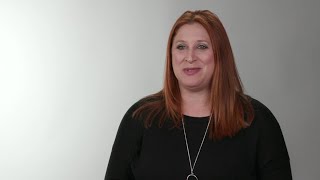 Total features of NICE CXone: 129
AI/Machine Learning
API
Access Controls/Permissions
Activity Dashboard
Activity Tracking
Alerts/Escalation
Alerts/Notifications
Appointment Management
Archiving & Retention
Auto-Dialer
Auto-Responders
Automated Routing
Automated Scheduling
Automatic Call Distribution
Automatic Lead Distribution
Automatic Outbound Dialer
Blended Call Center
Budgeting/Forecasting
CRM Software
Call Center Management
Call Disposition
Call Logging
Call Monitoring
Call Recording Software
Call Routing
Call Scheduling
Call Scripting
Call Tagging
Call Tracking Software
Call Transfer
Callback Scheduling
Campaign Management Software
Campaign Specific Caller ID
Categorization/Grouping
Chat/Messaging
Communication Management
Computer Telephony Integration
Contact Database
Contact Management Software
Contractor Management Software
Customer Database
Customer Experience Management
Customer History
Customer Journey Mapping
Customer Service Analytics
Customer Surveys
Customizable Branding
Customizable Forms
Customizable Templates
Drag & Drop
Email Alerts
Email Management Software
Employee Coaching Tools
Employee Database
Employee Management
Employee Scheduling Software
Event Triggered Actions
FCC Compliance
FTC Compliance
Feedback Management
File Transfer
IVR/Voice Recognition
Inbound Call Center
Inbox Management
Interaction Tracking
Knowledge Base Management
Labor Forecasting
Leaderboards
List Management
Live Chat Software
Macros/Templated Responses
Manual Dialer
Multi-Channel Communication
Multi-Channel Management
Multi-Language
Multiple Parties
Multiple Scripts
Multiple User Accounts
On-Demand Recording
Outbound Call Center
Performance Management
Performance Metrics
Phone Key Input
Power Dialer
Predictive Dialer Software
Preview Dialer
Process/Workflow Automation
Progressive Dialer
Quality Management Software
Queue Management
Real Time Analytics
Real Time Reporting
Real-Time Chat
Real-time Updates
Recording
Recruitment Management
Remote Access/Control
Reporting & Statistics
Reporting/Analytics
Request Assignment
Rules-Based Workflow
SMS Messaging
Scheduled Recording
Self Service Portal
Service Level Agreement (SLA) Management
Shift Swapping
Skills Tracking
Social Media Integration
Speech-to-Text Analysis
Support Ticket Tracking
Survey/Poll Management
Surveys & Feedback
Tagging
Telemarketing Management
Template Management
Text to Speech
Third Party Integrations
Time & Attendance
Time Off Management
Timesheet Management
Variable Workforce
Virtual Assistant
VoIP Connection
VoIP Software
Voice Customization
Voice Mail
Workflow Configuration
Workflow Management Software
Workforce Management Software
Fuze
#0 Alternative to NICE CXone
Fuze - formerly ThinkingPhones - is a cloud based unified communications platform (UCaaS) enabling multi-channel...
Cisco AnyConnect
#1 Alternative to NICE CXone
Cisco AnyConnect is a virtual private network (VPN) software designed to provide remote workforce with secure enterprise...
Oracle PeopleSoft
#2 Alternative to NICE CXone
Oracle PeopleSoft is an IT asset management solution that provides complete control over your IT assets throughout the...
Webex
#3 Alternative to NICE CXone
Webex brings together Calling, Meeting and Messaging modes of collaboration into a seamless, engaging, inclusive and...
Customer Support Software
---
Already have NICE CXone?
Software buyers need your help! Product reviews help the rest of us make great decisions.
Showing 5 reviews of 530
Industry: Insurance Software
Company size: 10,000+ Employees
Used

Daily

for

2+ years

Review Source
Overall rating
Value for Money

Ease of Use

Customer Support Software

Likelihood to recommend

10.0

/10
Perfect for IVR integration
Reviewed on 10/04/2021
Overall this has been a pretty good software upgrade since it integrates with all the other NICE...
Overall this has been a pretty good software upgrade since it integrates with all the other NICE products and the support is amazing.
Pros
This is perfect solution and plugs in perfectly with other NICE products like IEX, QR WFM, etc. Its so much easy for the dev team to configure, integrate and customize the user experience. Support of NICE is amazing and agents would need a very minimal to no training. The screen is slick and intuitive and hardly see any crashes.
Cons
There are couple of features that might need some improvement like the reporting functionality and generating reports. It would be nice if there are some other features included in the price like SMS and chat.
Industry: Information Technology & Services
Company size: 201-500 Employees
Used

Daily

for

1+ year

Review Source
Overall rating
Value for Money

Ease of Use

Customer Support Software

Likelihood to recommend

8.0

/10
Gold standard of contact center software & management
Reviewed on 11/11/2019
Pros
Technical Customer Support manager is top-notch
ACD / IVR configuration was a snap. We were up and running in almost no time
Cons
Workforce Management module configuration is a bit tricky
Reasons for Choosing NICE CXone
We decided to move to a cloud based solution to add levels of resiliency that we didn't have. Also, the benefits of flexibility were tremendous.
Reasons for Switching to NICE CXone
CX One features were more comprehensive
Response from NICE inContact
Thank you for your review!
Company size: 51-200 Employees
Used

Daily

for

1-5 months

Review Source
Overall rating
Value for Money

Ease of Use

Customer Support Software

Likelihood to recommend

0.0

/10
Constant Service Issues, Terrible Customer Support
Reviewed on 13/10/2016
While we like the reporting system much better than our last system (though it does have a bit of a...
While we like the reporting system much better than our last system (though it does have a bit of a learning curve), we have pretty constant service issues. While InContact guarantees a 99.99% uptime, that would translate to about 4 hours a year of downtime for us - we sometimes have 4 hours of downtime in a single week. It has gotten a little better since we started complaining more, but we still have at least one impacting event every week or 2, that lasts 20-30 minutes.
The customer support is the worst I've ever dealt with. Some of them are nice, but clearly just don't have any idea what they're talking about, and some of them our downright rude. 1/3 of the time I call them, I know right away, based on their initial response, that there's no way they're going to be able to resolve my issue. Another close to 2/3 of the time, they take my info, ask me for info they could find themselves, and then create a case. They keep updating the case, until eventually the issue just kind of resolves itself, and then they close the case. Then, of course, the issue comes back 2 days later, and the process starts over again. I've even had a service representative flat out tell me my agents are lying to me, rather than treating the issue like it's InContact's fault - he also basically told me I was an idiot for "not seeing the obvious answer". We did, later, find proof that it was InContact's fault.
For all of our service issues over the last several months, they did provide a credit due to the guarantee, but six months of refunds came out to be about 8% of one month's bill - not much of a refund for constant issues and headaches that cost our company sales and hurt our department's credibility.
The script (InContact's Studio) is immensely and unnecessarily confusing, and if you can't figure out how to do it yourself, customer support will try for about 30 minutes and fail (hopefully not breaking anything else in the process), and then you have to call their professional services, which charges for every 15 minutes you're on the phone. Expect about an hour and a half call to add a simple "press one for this skill, press two for this skill" menu to a specific line. If you think about it, it's pretty genius - they actually make money by having a terrible customer service department and a complicated product, because then it forces you to pay exorbitant prices to get real help.
Many of their other add-on softwares are also unnecessarily confusing, outdated, buggy, or a combination of all 3. For instance, their WFO software, Verint, is incredibly confusing. Three of our employees went to a week-long training (which we paid a lot for) right before I took this position, and none of those employees could really tell me how to use the software. They did, however, forward to me 2 separate guides for the software, which totaled nearly 1,000 pages. Even with the wide array of unnecessary and complicated options, I still couldn't customize it to my needs after working with it, and customer support for nearly a month. They are moving away from Verint, because the company that acquired InContact has a competing product, but this point still stands for their other softwares as well - InView is nice, but very buggy and finicky, and we couldn't get quick results from our Account rep there - Uptivity looks like it was created in the early 90s, and is also relatively confusing, and non-user friendly - their customer support is also horrid.
The only reason we haven't switched already, is I'm finally starting to understand their Studio (after 9 months in this job), and I don't want to start over, and I'm worried that another company will be just as bad, or at least close. But it really hurts to pay so much for a poor service.
As far as price, I don't have enough experience in the field to be a great judge on this, but in speaking with others about some of their add-on service quotes that they've given us, I'm quite sure that these at least are a pretty terrible deal.
Pros
Reports are much more customizable than our last service
The InContact website itself is relatively user friendly and straightforward, aside from a learning curve for the reporting.
Cons
- Poor Customer Service
- Buggy/Non-user friendly add-on products
- Constant Service Issues
- Complicated Script
- Expensive Professional Services
Industry: Luxury Goods & Jewelry
Company size: 1,001-5,000 Employees
Used

Daily

for

6-12 months

Review Source
Overall rating
Ease of Use

Customer Support Software

Likelihood to recommend

8.0

/10
Great product
Reviewed on 11/03/2020
Pros
I love the IVR system that they have. It makes routing calls and playing messages really easy and it also has great scripting opportunities. I also like how easy it is to use CXone on the agents computers.
Cons
The call quality is high but if you have headsets that aren't very good it can create issues with audio.
Alternatives Considered
Five9
Reasons for Choosing NICE CXone
Overall CX one is a better product by far.
Reasons for Switching to NICE CXone
Nice Incontact is a local company to us and we wanted to focus on inbound calls not outbound.
Response from NICE inContact
Thanks for your review, Ashton! Glad to know about your experience!
Industry: Renewables & Environment
Company size: 1,001-5,000 Employees
Used

Daily

for

2+ years

Review Source
Overall rating
Value for Money

Ease of Use

Customer Support Software

Likelihood to recommend

9.0

/10
It works great, with very few cons
Reviewed on 12/11/2019
Pros
We like it because it's solid VoIP product that uses a low bandwidth codec, without sacrificing quality.
Cons
A few of the settings aren't advertised that they're only configurable on the server-side. For example, the Auto-Answer doesn't always stick when the agent changes the setting themselves. We have to engage inContact's customer support to make that change on the Server config settings. That's annoying.
Response from NICE inContact
Erik, we appreciate the specific feedback. We will pass it on to the our product teams. Thank you for the review.
NICE CXone FAQs
Below are some frequently asked questions for NICE CXone.
Q. What type of pricing plans does NICE CXone offer?
NICE CXone offers the following pricing plans:
Starting from: $100.00/month
Pricing model: Subscription
Free Trial: Available
Q. Who are the typical users of NICE CXone?
NICE CXone has the following typical customers:
2-10, 11-50, 51-200, 201-500, 501-1,000, 1,001-5,000
Q. What languages does NICE CXone support?
NICE CXone supports the following languages:
Chinese, English, French, German, Italian, Japanese, Korean, Portuguese, Russian, Spanish, Traditional Chinese
Q. Does NICE CXone support mobile devices?
NICE CXone supports the following devices:
Q. What other apps does NICE CXone integrate with?
NICE CXone integrates with the following applications:
AnswerDash, Applango, Atos Suite, Bullhorn ATS & CRM, CallVU, Central, Cyara, Dizzion, Dynamics 365, Firefly, Fuze, Haptik, Inbenta, Ivinex CRM, Lightico, Linc, Microsoft Teams, NGNCloudComm, NetSuite CRM, Oracle Service, Pro, ProcedureFlow, RemoteDesk, RingCentral Meetings, SAP Customer Experience, Salesforce Platform, ServiceNow, SmartAction Omni-bot, Solvvy, SpiceCSM, Streem, SugarCRM, Textel, VisualCue, Voxjar, Zendesk Suite, Zoom Meetings, livepro
Q. What level of support does NICE CXone offer?
NICE CXone offers the following support options:
Knowledge Base Software, Phone Support, 24/7 (Live rep), Chat
Related categories
See all software categories found for NICE CXone.