The work management platform to organize work across teams.
About Asana
Asana helps you orchestrate work across teams at scale—from daily tasks to strategic initiatives. With Asana, teams are more confident, move faster, and accomplish more with less—no matter where they are located or how many departments are involved. More than 135,000 paying customers and millions of free organizations across 190 countries rely on Asana to manage everything from company objectives to digital transformation to product launches and marketing campaigns.
It's time to move work out of disjointed spreadsheets and email, and empower teams to collaborate and communicate more effectively. With Asana, it doesn't matter how many different teams or departments are coming together on a project—they can share context and assign ownership with tasks, combine related work, share files, get instant updates and build effective cross-functional workflows.
In Asana, you can track the status of initiatives with ease, and get an accurate view of how you're progressing towards goals. Report on project progress in minutes with real-time work reporting to create visibility for teams and stakeholders.
Join millions of users getting work done—from global brands such as Zoom, ClassPass, and Reddit— to small teams. Get started fast with a free trial.
Key benefits of Asana
- Connect your Goals with the tasks needed to achieve them.
- Organize and connect work intuitively so that every task, message, project, portfolio and goal is accessible.
- Share the same task across multiple projects to avoid duplicating efforts, maximize team efficiency and strengthen cross-functional collaboration.
- Streamline processes across teams, make sure your team doesn't miss critical steps, and deliver value faster with automations.
- Report on project progress in minutes with real-time work reporting. Share Portfolios of projects with stakeholders to give visibility into the real-time status, priority, and progress of projects.
- Track the status of initiatives with project Portfolios to get an accurate view of how you're tracking towards goals.
- Use My Tasks to plan your day with a prioritized to-do list.
- Organize your work your way and view projects as lists or kanban boards. Use the Timeline view to see how each piece of your project fits together to hit deadlines.
- Comment directly on a task and clarify exactly what needs to be done. Mention teammates or other work in Asana so everyone and everything stays connected.
- Limit access to any project, create hidden teams for sensitive work, or make public teams and projects for the entire organization.
- Designate Organization admins who can add, remove, and manage members and their settings, and enforce password complexity. Asana Enterprise customers have additional controls with SAML and our Admin API.
- Integrate with other tools your team already uses, like G Suite, Slack, Microsoft, Chrome, Github, and more.
- Track work and stay up to date on the go with Asana's mobile app. Just like the web app, you can use it to create tasks and projects, have conversations, and get updates on progress.
Typical Customers
Freelancers

Small Businesses

(2-50)

Mid-size Companies

(51-500)

Large enterprises

(500 and more)
Markets
Albania, Algeria, Andorra, Antigua & Barbuda, Argentina and 125 others
Supported Languages
Dutch, English, French, German, Japanese and 7 others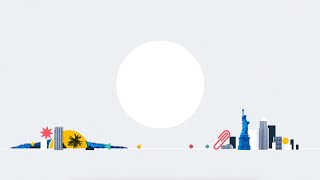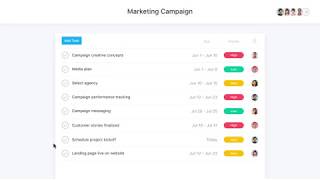 Total features of Asana: 225
@mentions
API
Access Controls/Permissions
Action Item Tracking
Activity Dashboard
Activity Tracking
Activity/News Feed
Ad hoc Reporting
Agenda Management
Agile Methodologies
Alerts/Notifications
Approval Process Control
Approval Workflow
Archiving & Retention
Assignment Management
Audit Trail
Automated Scheduling
Backlog Management
Bar Chart
Brainstorming
Budget Management
Budgeting/Forecasting
Bug Tracking Software
Bug/Issue Capture
Business Process Automation
Business Process Control
CRM Software
Calendar Management
Calendar Sync
Campaign Analytics
Campaign Management Software
Campaign Planning
Campaign Scheduling
Capacity Management
Change Management Software
Channel Management Software
Charting
Chat/Messaging
Client Management
Client Portal
Collaboration Tools
Color Codes/Icons
Commenting/Notes
Communication Management
Compliance Tracking
Configurable Workflow
Contact Management Software
Content Management System (CMS) Software
Cost-to-Completion Tracking
Create Subtasks
Customizable Dashboard
Customizable Fields
Customizable Forms
Customizable Reports
Customizable Templates
Dashboard Creation
Dashboard Software
Data Connectors
Data Import/Export
Data Security
Data Visualization Software
Deadline Management
Dependency Tracking
Discussions/Forums
Display Ad Management
Document Management Software
Document Storage
Drag & Drop
Due Date Tracking
Electronic Forms
Email Management Software
Email Marketing Software
Email-to-Task Conversion
Employee Activity Monitoring
Employee Database
Employee Directory
Employee Management
Employee Onboarding
Employee Scheduling Software
Event Triggered Actions
Feedback Management
File Management
File Sharing Software
For Creative Agencies
For IT Project Management
For Small Businesses
Forecasting
Forms Automation Software
Forms Management
Gantt/Timeline View
Goal Management
Goal Setting/Tracking
Graphical Workflow Editor
Guest Access
Idea Management Software
Idea Ranking
Ideation
Import Tasks
Innovation Management
Integrations Management
Internal Meetings
Issue Management
Issue Tracking Software
KPI Monitoring
Kanban Board
Knowledge Base Management
Knowledge Management Software
Labor Forecasting
Lead Management Software
Live Chat Software
Marketing Calendar
Media Planning
Meeting Management
Meeting Notes
Meeting Preparation Tools
Messaging
Milestone Tracking
Mobile Access
Monitoring
Multi-Campaign
Multi-Channel Management
Multi-Channel Marketing
Multi-Department/Project
Multi-board
Multiple Projects
Negative Feedback Management
No-Code
Notes Management
Office Suite
Orientation Workflow Management
Parent Task
Percent-Complete Tracking
Performance Review Management
Personalization and Behavioral Targeting Software
Planning Tools
Polls/Voting
Portfolio Management
Presentation Tools
Prioritization
Process Change Tracking
Process Modeling & Designing
Product Lifecycle Management Software
Product Roadmapping
Productivity Tools
Progress Reports
Progress Tracking
Project Management Software
Project Planning Software
Project Planning/Scheduling
Project Scheduling
Project Templates
Project Time Tracking
Project Tracking Software
Project Workflow
Projections
Quotes/Estimates
ROI Tracking
Real Time Analytics
Real Time Data
Real Time Editing
Real Time Notifications
Real Time Reporting
Real-Time Chat
Real-time Updates
Recurring Tasks
Release Planning
Reminders
Remote Access/Control
Remote Support Software
Reporting & Statistics
Reporting/Analytics
Reporting/Project Tracking
Request Management
Requirements Management Software
Resource Allocation & Planning
Resource Management Software
Resource Request
Resource Scheduling
Retrospectives Management
Risk Management Software
Roadmapping
Role-Based Permissions
Rules-Based Workflow
Scenario Planning
Scheduling Software
Screen Sharing Software
Search/Filter
Single Page View
Single Sign On Software
Skills Tracking
Spreadsheet View
Status Tracking
Strategic Planning Software
Supports Scrum
Surveys & Feedback
Tagging
Task Board View
Task Editing/Updating
Task Management Software
Task Planning
Task Progress Tracking
Task Scheduling
Task Tagging
Team Management Software
Template Management
Templates
Testing/QA Management
Third Party Integrations
Ticket Management
Time & Attendance
Time & Expense Tracking
Time Tracking Software
Timeline Management
To-Do List
Traditional Methodologies
Transcripts/Chat History
User Management
Version Control
Visual Analytics
Visual Workflow Management
Visualization
Web Forms
Web-based Deployment
Workflow Configuration
Workflow Management Software
Teamwork
#1 Alternative to Asana
Work and project management software that helps in-house teams and agencies improve collaboration, visibility,...
Jira
#2 Alternative to Asana
JIRA is the tracker for teams planning & building great products. Millions choose JIRA to capture & organize issues,...
Slack
#3 Alternative to Asana
Slack is a single workspace that connects users with the people and tools they work with everyday, no matter where they...
monday.com
#4 Alternative to Asana
monday.com is a cloud-based Work OS, where teams create workflow apps in minutes to run their processes, projects, and...
Customer Support Software
---
Already have Asana?
Software buyers need your help! Product reviews help the rest of us make great decisions.
Showing 5 reviews of 11,941
Industry: Mining & Metals
Company size: 2–10 Employees
Used

Daily

for

2+ years

Review Source
Overall rating
Value for Money

Ease of Use

Customer Support Software

Likelihood to recommend

10.0

/10
Best Free Project Management App for SMB
Reviewed on 23/11/2021
Asana is very easy to use, fast, reliable, and powerful. Just with their free version, I've got...
Asana is very easy to use, fast, reliable, and powerful. Just with their free version, I've got nothing else to ask for. It got all I need to run my business and work with my clients. It's the best free project management for me.
Pros
When we switched to Asana years ago, I didn't appreciate it right away because it's a new environment to me had to make a lot of adjustments. But as I use it every day, I got familiar with the app very quickly. It is very easy to use and might have a little learning curve. Navigating the app is all common sense though, and their help docs are very handy if you got any problems. Even though I'm familiar with the app, when I tried to open their knowledgebase, I was surprised to know there's a lot more I can do with Asana. Even with just the free version, it's so powerful and you can do so many things! It's good enough for SMBs who are just starting out. For me, some premium features are just too much so the essential features are sufficient for my business and work.
Another thing I like is you can switch to Kanban view, so it's a goodbye Trello for me. I use this view often on sprints and it's very handy and effective.
Another feature I like is you can convert an email to a task in Asana just by forwarding it to a specific email they give you, then it will be added automagically in your specific project.
I'm also happy that they have released their desktop app. That's a huge help for me in decluttering my browser tabs.
Cons
Asana is a beast. There's nothing to dislike from this app.
Industry: Consumer Electronics
Company size: 11–50 Employees
Used

Daily

for

2+ years

Review Source
Overall rating
Ease of Use

Likelihood to recommend

6.0

/10
Useful and Helpful for Task Management and Logging Information
Reviewed on 13/02/2023
Pros
There are many features that help establish a task and then keep it moving until complete. I find the tags to be very useful for sorting tasks and navigating next steps for the task.
Cons
Some recent changes have made one click into multiple clicks, such as the task filters for all or incomplete tasks.
Industry: Computer Software
Company size: 2–10 Employees
Used

Daily

for

6-12 months

Review Source
Overall rating
Value for Money

Ease of Use

Customer Support Software

Likelihood to recommend

0.0

/10
It has to be said - Asana fell of the cliff of quality
Reviewed on 30/07/2020
As mentioned before. It was great 6 months ago. It's terrible now. And this is actual support's...
As mentioned before. It was great 6 months ago. It's terrible now. And this is actual support's response after not being able to explain anything:
"Apologies that I couldn't be of any further help on this for you!"
Pros
Barely any these says. Last 6 months Asana fully rebuilt and everything went downside from there.
Cons
Where to start even! Let's start with SECRETELY changing pricing for customers without notifying them! The pricing in some cases (like in mine) more than doubled. No notification, no message, just secretly changed price.
Then there's new UX. It's terrible - they changed everything from one click to now at least 2 or 3 clicks to get anywhere. Accessibility was thrown out the window and now you can't do a thing without a keyboard. The look and feel is terrible now and usability - you just can't use it.
It was a great software 6 months ago and I'm not sure what 's changed but now stay away! It's terrible.
Reasons for Switching to Asana
Back then it was better. Now we're going to try to go back.
Industry: Marketing & Advertising
Company size: 2–10 Employees
Used

Daily

for

2+ years

Review Source
Overall rating
Value for Money

Ease of Use

Customer Support Software

Likelihood to recommend

10.0

/10
This is it: you found it
Reviewed on 28/12/2022
From free suscription to Business, I love it.
From free suscription to Business, I love it.
Pros
ASANA is a versatile tool able to fit all your SME needs. From the Operations Manual and Onboarding process, to task management, project planning and performance monitoring. This will make your team communication flow in remote and let you be updated on the work is being done. Comment on a task, make a brainstorming for a project, compile feedback from coworkers or clients… I doubt this is anything you can't plan and do with ASANA. So stop searching: you found your SME management tool. Congrats!
Cons
All I found has been fixed. They develop the app constantly and hace a fluid conversation with their clients to fit their needs.
Reasons for Choosing Asana
It was a long time ago… Wrike was an annual suscription, heavy at loading and too complex at the beginning as to make the most of it. But Asana was very different by then (back in 2015). I left Wrike and a couple of years after, went back to rediscover ASANA. I loved all the changes I found on it.
Reasons for Switching to Asana
The versatility (all the views, all the features) and the potencial of the free version (at the beginning).
Industry: Law Practice
Company size: 5,001–10,000 Employees
Used

Daily

for

1+ year

Review Source
Overall rating
Value for Money

Ease of Use

Likelihood to recommend

10.0

/10
Asana for Team Involvement
Reviewed on 14/02/2023
Overall, it's been a great experience and it's useful for my current team for staying on top of a...
Overall, it's been a great experience and it's useful for my current team for staying on top of a constantly changing industry.
Pros
I love Asana because sometimes working from home can feel very aimless. Asana has been useful in office, and working from home for team involvement, project tracking, and collaborating with colleagues while working autonomously/
Cons
It can start to feel childish after a while, or a pain point to plug in everything you did that day.
Asana FAQs
Below are some frequently asked questions for Asana.
Q. What type of pricing plans does Asana offer?
Asana offers the following pricing plans:
Asana Basic: Free Asana Premium: $10.99 per user, per month (billed annually) or $13.49 per user, per month (billed monthly) Asana Business: $24.99 per user, per month (billed annually) or $30.49 per user, per month (billed monthly) Asana Enterprise: Contact Asana for pricing information.
Q. Who are the typical users of Asana?
Asana has the following typical customers:
Self Employed, 2–10, 11–50, 51–200, 201–500, 501–1,000, 1,001–5,000
Q. What languages does Asana support?
Asana supports the following languages:
Dutch, English, French, German, Japanese, Korean, Polish, Portuguese, Russian, Spanish, Swedish, Traditional Chinese
Q. Does Asana support mobile devices?
Asana supports the following devices:
Android (Mobile), iPhone (Mobile), iPad (Mobile)
Q. What other apps does Asana integrate with?
Asana integrates with the following applications:
Adobe Creative Cloud, Automate.io, Bitium, Box, Bridge24, Campaign Monitor, Canva, Clockify, Clockwise, Clockwise, CloudApp, Confluence, Coview, Dashworks, Dropbox Business, Everhour, Evernote Teams, Expiration Reminder, Figma, Front, GitHub, GitLab, Glip, Gmail, Google Calendar, Google Drive, Google Sheets, Grow, Harvest, HipChat, HourStack, Hubstaff, IFTTT, InVision App, Instabug, Instagantt, Jira, Jotform, LambdaTest, Looker, Loom, Lucidchart, MailBird, Mailchimp, Make, Microsoft 365, Microsoft Outlook, Microsoft Power BI, Microsoft Teams, Newton, Okta, OneDrive, OneLogin, PMPeople, Pipedrive, Pivotal Tracker, Rollbar, Salesforce Sales Cloud, Screenful, ServiceNow, SkedPal, Slab, Slack, Status Hero, SupportBee, SyncEzy, TMetric, Tableau, Time Doctor, TimeCamp, Timely, Toggl Track, TrackingTime, Transcend, Tray.io, Twist, Unito, Usersnap, Velocity, Vimeo, WebWork Time Tracker, Weekdone, Whimsical, Wistia, Wufoo, Ybug, Zapier, Zendesk Suite, Zenefits, Zoho Cliq, Zoho Flow, atSpoke
Q. What level of support does Asana offer?
Asana offers the following support options:
Email/Help Desk, FAQs/Forum, Knowledge Base Software, Chat
Related categories
See all software categories found for Asana.