Sisense
BI & dashboard software for multiple, large data sets
About Sisense
The Sisense data & analytics platform makes it incredibly easy to mashup data from across your entire data landscape and transform it into powerful, actionable analytics applications that can be embedded anywhere. From innovative startups to global brands like GE, Wix, Nasdaq, and Philips, thousands of organizations worldwide use Sisense to accelerate innovation and drive digital transformation by embedding Sisense into their businesses.
Whether your data is in the cloud, on-prem, or a mix of both, Sisense gives you everything you need to successfully deliver on your analytics application strategy today, allowing you to:

-Securely connect and ingest data into cloud data warehouses to create a single store for your data.
-Mashup data from dozens of sources for a complete view of your business.
-Leverage a combination of live or cached data models to optimize performance and manage resource utilization.
-Build beautiful visualizations and actionable application components using the robust library of integrated widgets and certified add-ons.
-Develop and white-label with ease using a full suite of APIs and developer toolkits.
-Differentiate products and services with fully integrated, white-label analytics in the office or on mobile devices for users on the go.

Whether you are trying to increase analytic maturity of the internal operations of an organization or trying to improve an organization's products and services by infusing them with analytics, the Sisense Single-Stack approach gives you everything you need to move from complex data to branded, embedded analytics that your users will love. Sisense helps you go beyond the dashboard from web portals to custom applications — even chatbots and Alexa — all while delivering industry-leading customer service and the lowest TCO at scale.
Pricing starting from:
Not provided by vendor
Free Version

Free Trial

Subscription
Top 5 alternatives to Sisense
Key benefits of Sisense
PRODUCT STRATEGY
Business users, analysts, engineers, and developers collaborate on one platform to drive digital transformation both within and outside the organization.
FUTURE PROOF ARCHITECTURE
A containerized, microservices architecture alongside our Windows offering supports modern DevOps with single to multi-tenant deployments on any cloud, on-prem or managed service solution.
ANALYZE ALL YOUR DATA AT THE RIGHT TIME
A robust set of tools quickly and securely optimize raw data to insights. Connect live to cloud data warehouses or easily mashup and cache disparate data for performance and ease-of-use.
AI THROUGHOUT
Sisense's AI capabilities accelerate the manual and time-consuming process of data preparation and surface new insights and hard to detect patterns in data to all users without advanced skills. Deliver custom models using SQL, Python, and R.
DEVELOPER EXPERIENCE
An extensive suite of APIs and Developer Toolkits deliver incredible flexibility to rapidly launch integrated embedded analytics tailored to specific business requirements.
Typical Customers
Freelancers

Small Businesses

(2-50)

Mid-size Companies

(51-500)

Large enterprises

(500 and more)
Markets
Australia, Brazil, Canada, China, Germany and 5 others
Supported Languages
Chinese, Dutch, English, French, German and 6 others
Pricing starting from:
Not provided by vendor
Free Version

Free Trial

Subscription
Top 5 alternatives to Sisense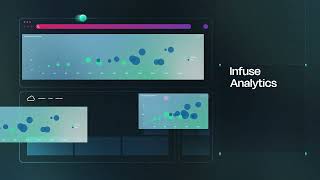 Total features of Sisense: 98
AI/Machine Learning
API
Access Controls/Permissions
Activity Dashboard
Ad hoc Analysis
Ad hoc Query
Ad hoc Reporting
Alerts/Escalation
Alerts/Notifications
Application Management
Audit Trail
Benchmarking
Budgeting/Forecasting
Charting
Chatbot Software
Collaboration Tools
Conversion Tracking
Customizable Branding
Customizable Dashboard
Customization
Dashboard Creation
Dashboard Software
Data Blending
Data Cleansing
Data Connectors
Data Discovery Software
Data Import/Export
Data Quality Control
Data Transformation
Data Visualization Software
Data Warehousing
Drag & Drop
ETL Software
Employee Self Service
Financial Reporting Software
For Healthcare
For Sales Teams/Organizations
Forecasting
Functions/Calculations
Geographic Maps
Goal Setting/Tracking
High Volume Processing
Integration into Third Party Applications
Interactive Reports
KPI Monitoring
Key Performance Indicators
Keyword Tracking
Machine Learning Software
Marketing Reports
Media Analytics
Mobile Reporting
Modeling & Simulation
Monitoring
Multi-Language
Multi-User Collaboration
Multiple Data Sources
No-Code
OLAP
Pageview Tracking
Performance Metrics
Predictive Analytics Software
Private Dashboards
Process/Workflow Automation
Profitability Analysis
Public Dashboards
Qualitative Comparative Analysis
Quantitative Analysis
Query Builder
Real Time Analytics
Real Time Data
Real Time Notifications
Real Time Reporting
Referral Tracking
Relational Display
Reporting & Statistics
Reporting/Analytics
Role-Based Permissions
Sales Reports
Scheduled/Automated Reports
Scorecards
Search/Filter
Self Service Data Preparation
Self-service Analytics
Single Sign On Software
Site Search Tracking
Speech Recognition Software
Statistical Analysis Software
Strategic Planning Software
Streaming Analytics
Text Analysis Software
Third Party Integrations
Time on Site Tracking
Trend Analysis
Trend/Problem Indicators
User Interaction Tracking
Visual Analytics
XLSTAT
#1 Alternative to Sisense
The leading data analysis and statistical solution for Microsoft EXCEL®
Domo
#2 Alternative to Sisense
Domo is a data app platform that transforms businesses by putting data to work for everyone.
Microsoft Power BI
#3 Alternative to Sisense
Microsoft Power BI converts data into rich interactive visualizations, utilizing business analytics tools to share...
Cluvio
#4 Alternative to Sisense
Cluvio is a modern SQL and R-based cloud analytics platform that allows you to create and share beautiful, interactive...
Customer Support Software
---
Already have Sisense?
Software buyers need your help! Product reviews help the rest of us make great decisions.
Showing 5 reviews of 374
Industry: Internet
Company size: 51–200 Employees
Used

Daily

for

1+ year

Review Source
Overall rating
Value for Money

Ease of Use

Customer Support Software

Likelihood to recommend

8.0

/10
Able to get BI up and Running from Multiple Sources relatively easily
Reviewed on 31/10/2017
Pros
Able to get a demo up very quickly - basically a full functioning demo product.
Sisense is used in our organisation to perform the following tasks:
- Bring together data from multiple data sources (mysql databases, google spreadsheets, google analytics, web analytics tools)
- Dashboarding - various sales/metric dashboards are displayed around the office on large plasma screens. Individual users also have access to the dashboards.
- Adhoc reporting - we also use Sisense to perform adhoc reporting and do data extractions across different sources
The product has a long way to establish a single source of truth for our sales data, but to also allow for the quick and timely extraction and presentation of data in dashboards which was previously done in a very laborious way.
Once you bring in your data from multiple sources you can use custom SQL language to bring all data sources together. This is a great way of doing things
Drag and drop dashboarding
Sisense support was also excellent and they were able to provide us with a cloud solution as a one stop shop.
Very solid solution for the price.
Slick interface.
Cons
Drag and drop dashboards also mean there is less customization of dashboards. Not as flexible as Tableau.
If you get your data model wrong the product can hang - you need to self-verify your work. Which you should.
Not sure how it performs with truly big data sets.
Industry: Retail
Company size: 11–50 Employees
Used

Daily

for

2+ years

Review Source
Overall rating
Value for Money

Ease of Use

Customer Support Software

Likelihood to recommend

10.0

/10
High performance and great usability
Reviewed on 18/02/2019
Our company developed an OEM and white-labeled version of Sisense, providing advanced analytics...
Our company developed an OEM and white-labeled version of Sisense, providing advanced analytics mostly for retail companies in Brazil. Our clients are very satisfied with our solution, and we are growing fast supported by Sisense.
Pros
High performance with huge amounts of data and multiple tables, scalability for thousands of users, very simple to create and publish advanced data models and dashboards, no need to pre-aggregate data, no need to use additional ETL tools or to create an external and expensive data warehouse. Support is fantastic, if required they would literally access your server and take control of mouse and keyboard to help you solve any problem or to create any thing.
Cons
There is always room to improve and Sisense use to release new versions and functionalities every quarter or so, but I can say I am pretty satisfied and impressed so far.
Company size: 11–50 Employees
Used

Daily

for

1+ year

Review Source
Overall rating
Value for Money

Ease of Use

Customer Support Software
Sisense is a useful tool that will be better once it gains more functionality
Reviewed on 24/01/2018
Pros
It is easy to pull in data and get a dashboard created quickly. It is also easy to use the elasticube manager to quickly manipulate data with the GUI and basic SQL.
Cons
The connectors are limited as are the functionality of the dashboards. If Sisense had native connectors to more data sources it would be able to gain many more users. It is most effective if you already have a database built out and the resources to develop the data connections that you need. The dashboards also have some very basic limitations, like being able to change the orientation/order/size of labels on graphs. Also there is no way to have a widget cover more than one row, which greatly limits the possibilities for layouts.
Company size: 11–50 Employees
Used

Daily

for

1-5 months

Review Source
Overall rating
Value for Money

Ease of Use

Customer Support Software

Likelihood to recommend

10.0

/10
Great platform with even greater customer service
Reviewed on 08/02/2018
As a company, we have been able to refine our data analytics and business intelligence offerings...
As a company, we have been able to refine our data analytics and business intelligence offerings vastly through our experiences with Sisense. This is an affordable option and great for empowering end users to make decisions using their data across platforms and sources.
Pros
The Sisense customer service team is great. You will typically get a response within 24 hours and they are always willing to stay on the call until your issues are resolved. You also tend to get connected to the same support team members, so they already have context about your account, and where you might be having issues. The platform itself is fairly easy to learn and our onboarding process took about 1 month. So far, our clients have been very satisfied with Sisense, not only for its dashboarding capabilities but other features including Pulse notifications. From an agency perspective, you have the ability to easily brand dashboards with client colors, and out of the box widgets are fairly easily to style. Dashboards are clean and modern, and the support team is committed to helping you make the data as actionable as possible for end users.
Cons
Currently, it can be timely to pull data in from social platforms. While completely possible, there is a learning curve if you have not previous connected to these platforms via an API connection. I would also love to see more text editor options, including selecting a specific font size, or choosing from a wider range of fonts and styles.
Industry: Transportation/Trucking/Railroad
Company size: 201–500 Employees
Used

Daily

for

1-5 months

Review Source
Overall rating
Value for Money

Ease of Use

Customer Support Software

Likelihood to recommend

9.0

/10
Sisense is a great tool that has advanced our BI capabilities significantly
Reviewed on 30/08/2018
The front end is easy to work with and can produce impressive looking metrics within a very short...
The front end is easy to work with and can produce impressive looking metrics within a very short space of time. Users love the way the platform looks and find the agility in terms of filtering provides insights which they wouldn't have looking at figures stored and presented in their traditional ways (in spreadsheets). Pulse alerts mean that some users only look at the data when it's needed - which is helpful for those employees in the business who aren't going to be spending time analysing the data themselves. The Elasticube manager (~back end) is pretty easy to work with once you get used to it and you understand the required behaviours when making changes. The possibility to write SQL statements in the Elasticube manager is a huge enabler and this functionality makes it much easier to produce the data we require - in comparison to some other BI tools which sometimes have more ~"specialised" language or custom expressions / formulas that are difficult / not so intuitive to work with. There is always room for improvement and there are features that you would expect to be available that are not. I suppose though one of the good things about Sisense is that there is an active community around the tool - where plug-ins, work-arounds and feature requests are logged and discussed.
Pros
User experience. People are always impressed when new dashboards are made available due to the excellent look and feel.
Cons
When working in the Elasticube manager there is no way to download the data, you always have to go into Sisense and create a dashboard and widget for the data you want to examine. This makes it more time consuming than it should be to test and validate the data in the Elasticube manager.
Sisense FAQs
Below are some frequently asked questions for Sisense.
Q. What type of pricing plans does Sisense offer?
Sisense offers the following pricing plans:
Starting from:
Pricing model: Subscription
Free Trial: Available
Please contact Sisense for pricing information
Q. Who are the typical users of Sisense?
Sisense has the following typical customers:
51–200, 201–500, 501–1,000, 1,001–5,000
Q. What languages does Sisense support?
Sisense supports the following languages:
Chinese, Dutch, English, French, German, Italian, Japanese, Portuguese, Russian, Spanish, Turkish
Q. Does Sisense support mobile devices?
Sisense supports the following devices:
Android (Mobile), iPhone (Mobile), iPad (Mobile)
Q. What other apps does Sisense integrate with?
Sisense integrates with the following applications:
AdRoll, Adobe Analytics, Adobe XD, Airtable, Alation, Amazon Redshift, Amazon S3, Apache Hive, AppsFlyer, Asana, Azure Active Directory, Azure Cosmos DB, Box, Braintree, Chatter, Chatter, Couchbase Server, Desk.com, Dremio, Dropbox Business, Dynamics 365, Exact Online, Exact Online, Exasol, Freshdesk, Front, GitHub, Gmail, Google Ads, Google Analytics 360, Google Calendar, Google Cloud, Google Contacts, Google Drive, Google Sheets, Greenhouse, Help Scout, Heroku, Hive, HubSpot CMS Hub, HubSpot CRM, HubSpot Marketing Hub, HubSpot Sales Hub, HubSpot Service Hub, IBM Db2, Improvado, Instagram, Intercom, Iterable, Jira, Kantata, Klaviyo, Lever, Magento BI, Mailchimp, MariaDB, Marin Software, MarkLogic, Marketo Engage, Marketo Sales Connect, Meta for Business, Microsoft Dynamics GP, Microsoft Excel, Microsoft SharePoint, Mixpanel, MongoDB, MySQL, Naveego, NetSuite, Optimizely, Oracle Business Intelligence, Oracle Eloqua, Outbrain, PayPal, PayPal Commerce Platform, PostgreSQL, PrestaShop, Presto, QuickBooks, QuickBooks Desktop Enterprise, QuickBooks Desktop Premier, QuickBooks Desktop Pro, QuickBooks Desktop for Mac, QuickBooks Online Advanced, Quickbooks Online, Recharge, Recurly, Redis Enterprise, SAP Business ByDesign, SAP Business One, SAP Fieldglass, SAP HANA, SAP HANA Cloud, Sage Intacct, Sailthru, Salesforce Marketing Cloud, Salesforce Marketing Cloud Account Engagement, Salesforce Platform, Salesforce Sales Cloud, SalesforceIQ, SendGrid, ServiceNow, Shopify, Snowflake, Splunk Cloud, Splunk Enterprise, Splunk Insights, Spree, Stripe, SurveyMonkey, Taboola, Twitter, UserVoice, Veeva CRM, Vertica, WooCommerce, Workday HCM, Xero, Yellowbrick, ZenDesk Chat, Zendesk Suite, Zendesk Suite, Zuora
Q. What level of support does Sisense offer?
Sisense offers the following support options:
Email/Help Desk, FAQs/Forum, Knowledge Base Software, Chat
Related categories
See all software categories found for Sisense.