Great customer service starts with better help desk software
About LiveAgent
LiveAgent is the ultimate cloud-based Help Desk solution for customer service agents at an affordable price. Equipped with 175+ advanced features you'll be able to link all your service channels to create a seamless customer experience. With 200+ integrations, all customer service tools will be at your agents' fingertips so that they can resolve even complex issues in a blink of an eye. This customer service platform is excellent for both small and large customer support teams due to its scalability.
LiveAgent's help desk software comes with a wide range of key features so your customer service team can stay on top of all customer requests and provide excellent customer service. Some of the fundamental features you can look forward to, include Live Chat software, Chat invitations & Website monitoring, Chat widget, Canned messages, Ticket management, Automation, SLAs, Tags, Rules, Ticket Routing, Collaboration features, Departments, Priorities, Statuses, Email templates, Performance Reports, Time tracking, Customer insights, Knowledge Base Software, Support Portal, Customer self-service, Call center software, Video calls, and Call recording, Customer relationships management, Social media channels integration, & many more, so you never miss out on customer conversations.
Accessibility and personalized service are a priority at LiveAgent. Therefore, their customer support tool is available in 45 languages and both as a SaaS license, or a self-hosted license (installed on your own server). Servers are spread all over the world to ensure maximum response speed with minimum downtime. On top of that, you can rely on knowledgeable and helpful 24/7 customer support from a team of qualified professionals.
LiveAgent for Startups: LiveAgent offers their help desk software free of charge for the first 6 months for startups that apply for the Startup program. This is an exclusive opportunity for startups to enjoy the benefits of customer service tools with no upfront costs. After the first 6 months, startups can continue using LiveAgent's customer support solution at a discounted rate.
To test out all the tools LiveAgent has to offer, sign up for a 1 Month free trial period. No credit card needed.
Pricing starting from:
$9.00/month
Free Version

Free Trial

Subscription
Key benefits of LiveAgent
- A team of 11 support agents is available 24 hours a day, 7 days a week, 365 days a year.
- LiveAgent is also available as a self-hosted license for a one-time fee. If you value privacy and security above all, you can have it under your control
- LiveAgent integrates all support channels into one environment – everything is neatly sorted in one place
- Multi-brand support - connect unlimited brands into one app, without extra costs
- Build a customer community and increase customer satisfaction by double digits
Featured Testimonial:
"LiveAgent is simply the best and most affordable Help Desk Software on the market! Goodbye Kayako! Adios Zendesk... Bye, Bye Freshdesk!! Development is great and fast! Rock Solid and easy to use the software. Very customer friendly also!"
- Jeremy Otten, CEO of Random Solutions
Typical Customers
Freelancers

Small Businesses

(2-50)

Mid-size Companies

(51-500)

Large enterprises

(500 and more)
Markets
Afghanistan, Albania, American Samoa, Andorra, Angola and 197 others
Supported Languages
Arabic, Brazilian Portuguese, Chinese, Czech, Danish and 23 others
Pricing starting from:
$9.00/month
Free Version

Free Trial

Subscription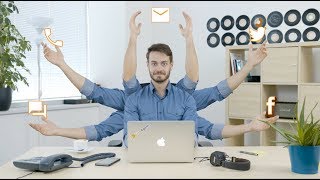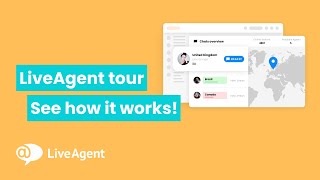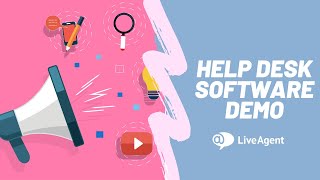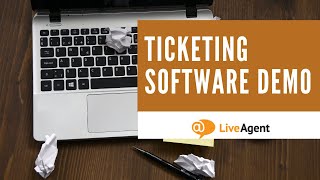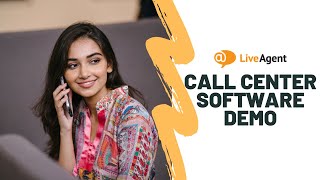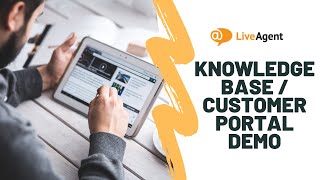 Total features of LiveAgent: 180
API
Access Controls/Permissions
Account Management Software
Activity Dashboard
Activity Tracking
Agent Interface
Alerts/Escalation
Alerts/Notifications
Analytics
Appointment Management
Archiving & Retention
Assignment Management
Audit Trail
Auto-Responders
Automated Routing
Automatic Call Distribution
Batch Communications
Blended Call Center
CMDB Software
CRM Software
Call Center Integration
Call Center Management
Call Logging
Call Monitoring Software
Call Recording Software
Call Reporting
Call Routing
Call Scripting
Call Transfer
Callback Scheduling
Caller ID
Campaign Management Software
Canned Responses
Case Management Software
Cataloging/Categorization
Change Management Software
Chat/Messaging
Client Management
Client Portal
Collaboration Tools
Commenting/Notes
Communication Management
Computer Telephony Integration
Configurable Workflow
Contact Database
Contact Management Software
Content Management System (CMS) Software
Corrective and Preventive Actions (CAPA)
Customer Communication
Customer Complaint Tracking
Customer Database
Customer Engagement Software
Customer Experience Management
Customer History
Customer Management
Customer Segmentation
Customer Service Analytics
Customer Social Profiles
Customer Support Software
Customizable Branding
Customizable Fields
Customizable Forms
Customizable Reports
Customizable Templates
Dashboard Software
Data Import/Export
Decision Support Software
Discussions/Forums
Document Storage
Drag & Drop
Email Alerts
Email Distribution
Email Management Software
Email Monitoring
Email Templates
Email Tracking Software
Employee Activity Monitoring
Event Triggered Actions
Feedback Management
File Management
File Sharing Software
File Transfer
For Startups
Forms Management
Full Text Search
Gamification Software
Geotargeting
Help Desk Management
IVR/Voice Recognition
Inbound Call Center
Inbox Management
Incident Management Software
Interaction Tracking
Issue Management
Issue Tracking Software
Knowledge Base Management
Knowledge Management Software
Lead Management Software
Live Chat Software
Macros/Templated Responses
Manual Dialer
Mobile Access
Monitoring
Multi-Channel Communication
Multi-Channel Data Collection
Multi-Channel Management
Multi-Language
Multiple Scripts
Multiple User Accounts
Negative Feedback Management
Offline Form
On-Demand Recording
Onboarding Software
Online Forums
Outbound Call Center
Performance Management
Performance Metrics
Personalization and Behavioral Targeting Software
Phone Key Input
Prioritization
Proactive Chat
Procurement Management
Progress Tracking
Quality Assurance
Quality Management Software
Queue Management
Real Time Analytics
Real Time Data
Real Time Monitoring
Real Time Notifications
Real Time Reporting
Real Time Updates
Real-Time Chat
Real-time Consumer-facing Chat
Recording
Remote Access/Control
Remote Support Software
Reporting & Statistics
Reporting/Analytics
Role-Based Permissions
Routing
Rules-Based Workflow
SSL Security
Screen Sharing Software
Search/Filter
Self Service Portal
Service Level Agreement (SLA) Management
Shared Inboxes
Single Sign On Software
Social Media Integration
Social Media Monitoring Software
Softphone Software
Support Ticket Management
Support Ticket Tracking
Survey/Poll Management
Surveys & Feedback
Tagging
Task Management Software
Task Progress Tracking
Template Management
Text Editing
Text to Speech
Third Party Integrations
Ticket Management
Transcripts/Chat History
Transfers/Routing
Two-Way Audio & Video
Usage Tracking/Analytics
Video Chat
Video Conferencing Software
Video Support
VoIP Connection
VoIP Software
Voice Customization
Voice Mail
WYSIWYG Editor
Website Integration
Widgets
Workflow Configuration
Workflow Management Software
Deskpro
#1 Alternative to LiveAgent
Deskpro is multi-channel helpdesk software that can be Cloud or self-hosted. The helpdesk app includes using filters,...
Conversational Cloud
#2 Alternative to LiveAgent
LivePerson is an industry leader in Conversational AI and enterprise-grade chatbots that increase sales and improve...
RingCentral MVP
#3 Alternative to LiveAgent
Designed to give you a flexible, mobile, and powerful cloud phone system. Experience HD-quality web, audio, and video,...
Help Scout
#4 Alternative to LiveAgent
Help Scout is a customer support platform built for growing teams to deliver top-notch customer service. When you sign...
Customer Support Software
---
Already have LiveAgent?
Software buyers need your help! Product reviews help the rest of us make great decisions.
Showing 5 reviews of 1,566
Industry: Internet
Company size: 1,001–5,000 Employees
Used

Daily

for

2+ years

Review Source
Overall rating
Value for Money

Ease of Use

Customer Support Software

Likelihood to recommend

10.0

/10
Great customer service and simple ticketing software
Reviewed on 13/06/2022
If you are thinking about using LiveAgent, one piece of advise I can give you is to spend some time...
If you are thinking about using LiveAgent, one piece of advise I can give you is to spend some time figuring out how to use the tools that it provides. For some of them, it isn't exactly obvious how to do it, but if you put in the effort to figure it out, you'll find that the service is more than worth it.
Pros
I really like the platform, since it is really simple to operate and I can thus practice my customer support agents on it. The platform has a wide variety of appealing features, some of which are detailed in the following list: The ability to share a mailbox, improved lead capture and engagement, heightened efficiency, outstanding value for the money, and a great deal of additional benefits are also included.
Cons
Only the most expensive tier, which often comes with numerous features and options that you might not want, offers a link to social media; however, if you wish to add any of these features à la carte, doing so will be expensive on its own.
Response from QualityUnit
Hello Shayla! Thank you very much for giving us 5-stars :) We are always glad to see that LiveAgent is helping our customers save time, increase productivity and manage their customer communications better.
For any inquiry regarding functions or integrations that might further improve your experience, feel free to reach out to our 24/7 support.
- LiveAgent Team
Industry: Information Technology & Services
Company size: 2–10 Employees
Used

Daily

for

1+ year

Review Source
Overall rating
Value for Money

Ease of Use

Customer Support Software

Likelihood to recommend

10.0

/10
Easy-to-use and all-in-one help desk and live-chat support platform. Elevate customer...
Reviewed on 18/08/2023
I like how perfect this help desk tool is and easy to use plus it has perfect security which meets...
I like how perfect this help desk tool is and easy to use plus it has perfect security which meets our standards. Great user experience.
Pros
LiveAgent is a full-featured and easy-to-use to use customer support platform and offers very robust and scalable features and one of its powerful and reliable features is the live-chat which is very great in helping us to resolve the customers issues on real-time and also the fact I can manage the contact forms. I also appreciate the automation feature which is time saving and makes our business processes much easier. I also like UI which is very user-friendly and easy to navigate through so it's make it easy for the first time users.
Cons
Nothing. LiveAgent will be remain to best help desk and live-chat support platform. I love how dedicated and supportive the customer support team has always been. The set-up and configuration was smooth and easy.
Response from QualityUnit
Hi Luke,
Thank you very much for your kind review. We are glad to hear that LiveAgent has been the right choice for you and that you have been satisfied both with the system's features and the support provided by our team. Keep up the amazing work!
-LiveAgent team
Industry: Marketing & Advertising
Company size: Self Employed
Used

Monthly

for

1+ year

Review Source
Overall rating
Ease of Use

Likelihood to recommend

4.0

/10
Big Player, But Why?
Reviewed on 17/06/2021
Overall, it's been mostly negative. They have the feature set present to do something truly...
Overall, it's been mostly negative. They have the feature set present to do something truly wonderful with the platform, but the design and execution of the product itself make LiveAgent one of the worst platforms I've worked with.
As I mentioned above, I don't think there has been a major update of the platform in years and it's long overdue for one, so I'm not sure what they're doing, nor could I, in good faith, recommend LiveAgent to anyone else when there are so many other options to choose from.
Pros
I have to give credit where credit is due, LiveAgent offers a ton of features for a tool in this space. I have used other solutions and have been underwhelmed by their offerings and find myself still attracted to LiveAgent's feature set - so why the bad rating?
Cons
Because it feels as though LiveAgent has been abandoned. I can't recall the last major update. It feels as though they are perfectly comfortable with where they are and aren't looking to really change or shake things up.
The UI is...okay, but the UX is atrocious. Out of all the other helpdesk solutions I have used, LiveAgent is by far the most frustrating to set up and navigate.
On top of that, the widgets and offerings of the platform are extremely outdated. The end result is something I would expect to see on the AOL site with my dial-up modem. I mean, even if you're not going to make massive overhauls to the platform (which they most definitely need to), at least keep it looking relevant for today's market - the reason I've had to drop it and settle elsewhere is for this very reason. When you deploy widgets on your site, they become an extension of your brand - and I hold myself to a higher standard; there is no way I would be caught dead with an AIM style interface on my modern site.
Response from QualityUnit
Hello Matthew, thank you for your honest feedback. I am really sorry to hear that you have not been satisfied with our software. Our team is working hard every day to keep improving LiveAgent. We have a large team of developers focusing on different aspects of our software, but I understand that, in some cases, it might not be fast enough. You can find our changelog here https://dev.ladesk.com/ to see when and what has been released in each version of LiveAgent. As to the widgets, I am very sorry that you were not able to find a widget to your own liking. In case you would decide to give LiveAgent another try, you are always able to create your own widgets by uploading an HTML code. Our own widgets can be customized using CSS codes. Please know that our support team is here for you 24/7 and we would be happy to get in touch with you to discuss your needs and doubts in detail.
Industry: Hospital & Health Care
Company size: 10,000+ Employees
Used

Weekly

for

1+ year

Review Source
Overall rating
Value for Money

Ease of Use

Customer Support Software

Likelihood to recommend

10.0

/10
Excellent Customer Service for the Price
Reviewed on 11/08/2023
It was definitely worth the time and effort required to adjust to the new method. Thanks to its...
It was definitely worth the time and effort required to adjust to the new method. Thanks to its structure and features, we were able to reduce a massive message backlog to a much more manageable one.
Pros
LiveAgent's strongest feature is undoubtedly the promptness of their technical support. The fact that it may be altered to suit individual needs is another plus. The ease with which our client may get in touch with us is the third best feature. Not only can I use LiveAgent in my own tongue of Spanish, but it also supports a wide variety of other languages, and everything, including emails and templates, can be changed to display in either my native tongue or the language of my consumers. I can locate anything I need with a quick peek at the dashboard.
Cons
If I had to choose a nitpick, it would be that I wish there was more color on the interface; on the other hand, why would you want to clutter up such a simple layout with flashy graphics? LiveAgent delivers just as advertised by devoting maximum real estate to its features.
Response from QualityUnit
Hey there,
It's great to hear that our customizability has been effective for your operations. It's our mission to provide a platform that can be tailored to suit unique business needs. On your point about our simple interface layout, we believe in function over flash to ensure a seamless user experience.
We're glad that the transition to using LiveAgent has been beneficial in managing your message backlog. Also, isn't it amazing how variety in language options can open doors to diverse customer bases?
Thanks for your kind words about our prompt technical support. We strive to keep this up!
- LiveAgent Team
Industry: Retail
Company size: 10,000+ Employees
Used

Daily

for

1+ year

Review Source
Overall rating
Value for Money

Ease of Use

Customer Support Software

Likelihood to recommend

9.0

/10
Excellent value for the money
Reviewed on 08/08/2023
Keeping track of time and generating reports is the biggest perk. In the past, we were flying...
Keeping track of time and generating reports is the biggest perk. In the past, we were flying blind, but now it only takes a few minutes to identify which divisions are overburdened and straining. Live chat has helped us speed up our responses to consumers.
Pros
We find the LiveAgent's ticketing system and knowledge base to be particularly useful due to the high volume of inquiries we receive. Our team members share tickets fairly, and they may communicate with one another to offer quick support. Self-service options are now available, allowing us to give support around the clock.
Cons
The Only little issue I've had with LiveAgent is the way it indents replies to emails by using a >. This is something I can live with, and the benefits certainly exceed the drawbacks.
Response from QualityUnit
Hey Stely,
We appreciate your feedback. It's great to hear how much our ticketing system has positively impacted your workflow, especially with your high volume of inquiries.
It's all about helping your team communicate efficiently and providing quick support. Happy to know our self-service options are providing round-the-clock assistance to your business.
Thanks for recommending us!
-LiveAgent Team
LiveAgent FAQs
Below are some frequently asked questions for LiveAgent.
Q. What type of pricing plans does LiveAgent offer?
LiveAgent offers the following pricing plans:
Starting from: $9.00/month
Pricing model: Free Version, Subscription
Free Trial: Available
1-month free trial, no credit card required, no contracts. Subscription plans: Free: $0/agent/month Small plan: $9/agent/month Medium plan: $29/agent/month Large plan: $49/agent/month Enterprise: $69/agent/month
Q. Who are the typical users of LiveAgent?
LiveAgent has the following typical customers:
Self Employed, 2–10, 11–50, 51–200, 201–500, 501–1,000, 1,001–5,000
Q. What languages does LiveAgent support?
LiveAgent supports the following languages:
Arabic, Brazilian Portuguese, Chinese, Czech, Danish, Dutch, English, Estonian, Finnish, French, German, Greek, Hebrew, Hungarian, Indonesian, Italian, Japanese, Korean, Norwegian, Polish, Portuguese, Romanian, Russian, Spanish, Swedish, Thai, Turkish, Ukrainian
Q. Does LiveAgent support mobile devices?
LiveAgent supports the following devices:
Android (Mobile), iPhone (Mobile), iPad (Mobile)
Q. What other apps does LiveAgent integrate with?
LiveAgent integrates with the following applications:
2Checkout, 2Checkout, AVOXI, AWeber, Actinic, Actio, ActiveCampaign, Adobe Business Catalyst, Adobe Commerce, Agile CRM, Asana, Avelia, Axigen, BigCommerce, Blogger, Bold BI, Braintree, CS-Cart Enterprise, CS-Cart Store Builder, ChargeDesk, ClickFunnels, ClickSend, ClickUp, Clockify, Close, CloudTalk, CommuniGate Pro, ConvergeHub, CoreCommerce, DID Logic, Delighted, Digital Marketing Suite, Drupal, Drupal Commerce, Emplifi Social Marketing Cloud, ExpressionEngine, Flowroute, Formidable Forms, Fortune3, G2G Suite, GetResponse, Gmail, GoDaddy Website Builder, Google Analytics 360, Google Calendar, Google Contacts, Google Forms, Google Sheets, Gravity Forms, Help Desk Migration, Highrise, HubSpot CRM, IceWarp, Insightly, Instagram, Intercom, Jira, Joomla, JoomlaLMS, Keap, Klaus, Klaviyo, Kopano WebApp, Lead Gen & CRM (formerly SharpSpring), MDaemon Email Server, MagentaCloud, MailEnable, Mailchimp, ManyChat, Meetingbird, Meta for Business, Mobex Hosted PBX, Modulus, MySQL, NetCrunch, Nicereply, Online Auction System, OpenCart, OpenCart Mobile App, Pabbly Connect, PayPal, Pipedrive, Placetel, Post Affiliate Pro, PrestaShop, Process Street, ProjectManager.com, Quriobot, RingCentral Contact Center, Salesflare, SendMyCall, SendPulse, SharpSpring Ads, Shift4Shop, ShipStation, Shopify, Silverstripe CMS, Simplesat, Sinch, Slack, Squarespace, Stripe, SugarCRM, Swan, TimeCamp, Toky, Trello, Twilio, Twitter/X, Ucraft, Vectera, VoIP.ms, VoIPstudio, Volusion, Vonage Business Communications, Vonage Contact Center, Voyced IPPBX, Vtiger CRM, Web.com, WebSimplify, Webflow, Weebly, WhatsApp, Wix, Wix Answers, WooCommerce, WordPress, X-Cart, Xero, Zadarma, Zapier, Zight (formerly CloudApp), Zoho Mail, iCloud, monday.com, sipgate team, uKit AI, vcita
Q. What level of support does LiveAgent offer?
LiveAgent offers the following support options:
Email/Help Desk, FAQs/Forum, Knowledge Base Software, Phone Support, 24/7 (Live rep), Chat
Related categories
See all software categories found for LiveAgent.