About monday.com
monday.com is a cloud-based Work OS, where teams create workflow apps in minutes to run their processes, projects, and everyday work. Teams shape their workflows and projects, code-free, with a platform that adapts to shifting needs quickly, liberates teams from manual grunt work, and connects teams in a collaborative work space.
The platform's features include: customizable workflow templates to manage anything your way, time tracking to meet important deadlines, automations to eliminate manual work, dashboards to gain valuable insights and know where things stand at a glance, and integrations with popular tools and apps to streamline processes.
More than 100,000 companies around the world use monday.com to free their teams to move faster and let them focus on the work that requires their talents.
Key benefits of monday.com
• Manage anything: list your projects, clients, tasks, processes and more. See who's responsible for what, map out clear phases for each of your projects.
• Easily see the big picture: with our intuitive and visual interface, it now easier then ever to manage people and projects in a glance.
• Manage time visually: our timeline feature is everything you'd want from a Gantt chart, but super flexible, intuitive, and focused on people.
• Communicate in context: if you can use Facebook, you can use monday.com. By adding comments, @mentioning colleagues and uploading documents, monday.com helps you cut down on emails and meetings by 50%.
• Create total transparency: keep everyone on the same page at all times, @mention people or teams so important things never go unseen. Share everything with your team, and get them addicted to see that team work gives results.
• Full integration: connect monday.com with the apps you use every day to transfer information into monday.com.
• Access monday.com anywhere: monday.com is accessible on your computer or mobile phone. Never miss an update and in a few clicks you can update anything in the system.
Typical Customers
Freelancers

Small Businesses

(2-50)

Mid-size Companies

(51-500)

Large enterprises

(500 and more)
Markets
Argentina, Australia, Austria, Belgium, Brazil and 37 others
Supported Languages
Dutch, English, French, German, Italian and 7 others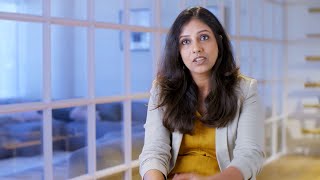 Total features of monday.com: 467
360 Degree Feedback Software
@mentions
API
Access Controls/Permissions
Activity Dashboard
Activity Planning
Activity Tracking
Advertising Management
Agent Management
Agile Methodologies
Alerts/Notifications
Annotations
Applicant Tracking Software
Application Management
Approval Process Control
Approval Workflow
Archiving & Retention
Artwork Management
Assessment Management
Asset Categorization
Asset Library
Asset Lifecycle Management
Asset Sharing
Assignment Management
Attendance Management
Attendee Management
Audience Targeting
Audit Management
Automated Scheduling
Automatic Time Capture
Backlog Management
Backorder Management
Bar Chart
Barcode/Ticket Scanning
Batch Processing
Benchmarking
Benefits Management
Bid Management
Billing & Invoicing
Brainstorming
Brand Guidelines
Brand Management Software
Brand Tracking
Browsing History
Budget Management
Budget Tracking
Budgeting/Forecasting
Business Process Automation
Business Process Control
CMS Integration
CRM Software
Calendar Management
Calendar Sync
Calendar/Reminder System
Campaign Analytics
Campaign Management Software
Campaign Planning
Campaign Tracking
Candidate Profiles
Candidate Tracking
Capacity Management
Capacity Planning Software
Case Management Software
Case Notes
Cataloging/Categorization
Categorization/Grouping
Change Management Software
Change Order Management
Channel Management Software
Charting
Chat/Messaging
Client Management
Client Portal
Collaboration Tools
Collaborative Development
Color Codes/Icons
Commenting/Notes
Commercial
Commercial Property Management Software
Commission Management
Communication Management
Compensation Management Software
Competitive Analysis
Compliance Management
Compliance Tracking
Conferences/Conventions
Configurable Workflow
Conflict Management
Contact Database
Contact Management Software
Content Library
Content Management System (CMS) Software
Contract/License Management
Contractor Database
Contractor Management Software
Cost Estimating
Cost Tracking
Cost-to-Completion Tracking
Create Subtasks
Cross Channel Attribution
Customer Database
Customer Segmentation
Customizable Branding
Customizable Dashboard
Customizable Fields
Customizable Forms
Customizable Reports
Customizable Templates
Dashboard Creation
Dashboard Software
Data Connectors
Data Extraction Software
Data Import/Export
Data Security
Data Visualization Software
Database Creation
Deadline Management
Dependency Tracking
Deployment Management
Design Management
Diagramming
Digital Asset Management Software
Discussions/Forums
Display Ad Management
Docket Management
Document Classification
Document Generation Software
Document Management Software
Document Review
Document Storage
Drag & Drop
Due Date Tracking
Electronic Forms
Email Alerts
Email Management Software
Email Marketing Software
Email-to-Task Conversion
Employee Database
Employee Directory
Employee Management
Employee Onboarding
Employee Photos
Employee Profiles
Employee Scheduling Software
Energy Management Software
Engagement Tracking
Equipment Management
Equipment Tracking
Estimating
Event Calendar
Event Management Software
Event Scheduling
Event Triggered Actions
Exhibit/Vendor Management
Expense Management
Expense Tracking
Extended Stay
Facility Management Software
Feedback Management
File Management
File Sharing Software
File Storage
File Transfer
Filtering
Financial Management Software
Fixed Asset Management Software
For AEC Industry
For Nonprofits
For PPC Campaigns
For Real Estate Agencies
Forecasting
Forms Automation Software
Forms Creation & Design
Forms Management
Front Desk Management
Full Text Search
Functions/Calculations
Gantt/Timeline View
Goal Management
Goal Setting/Tracking
Guest Experience Management
HR Management
Historical Reporting
Housekeeping Management
IT Asset Management Software
IT Asset Tracking
Idea Management Software
Idea Ranking
Ideation
Idle Time Monitoring
Image Editing
Import Tasks
Incident Reporting
Influencer Tracking
Innovation Management
Inspection Management
Insurance Management
Integrated Business Operations
Integrations Management
Interaction Tracking
Interactive Elements
Inventory Management Software
Inventory Optimization Software
Inventory Tracking
IoT Device Management
Issue Auditing
Issue Management
Issue Tracking Software
Item Management
Iteration Management
Job Scheduling
KPI Monitoring
Kanban Board
Knowledge Base Management
Knowledge Management Software
Landing Pages/Web Forms
Late Fee Calculation
Lead Capture Software
Lead Distribution
Lead Generation Software
Lead Management Software
Lead Nurturing Software
Lead Qualification
Learning & Development
Lease Management Software
License Management Software
Lifecycle Management
List Management
Listing Management
Maintenance Management Software
Maintenance Scheduling
Marketing Automation Software
Marketing Calendar
Markup Tools
Material Requirements Planning
Media Library
Media Planning
Meeting Management
Meeting Notes
Messaging
Metadata Management Tools
Milestone Tracking
Mind Maps
Mobile Access
Mobile App
Mobile Time Tracking
Monitoring
Multi-Account Management
Multi-Campaign
Multi-Channel Campaigns
Multi-Channel Communication
Multi-Channel Data Collection
Multi-Channel Management
Multi-Department/Project
Multi-Device Support
Multi-Language
Multi-Location
Multi-Property
Multi-Touch Attribution
Multi-board
Negative Feedback Management
Newsletter Management
No-Code
Notes Management
Offline Time Tracking
Onboarding Software
Online Booking
Online Time Clock
Online Time Tracking Software
Online Video Platform Software
Opportunity Management
Order Entry Software
Order Fulfillment Software
Order Management Software
Order Tracking
Org Chart Creation
Orientation Workflow Management
Overtime Calculation
Owner Portal
Parent Task
Parts Management
Payroll Management
Percent-Complete Tracking
Performance Management
Performance Metrics
Performance Monitoring
Performance Review Management
Permit Management
Personalization and Behavioral Targeting Software
Pipeline Management
Planning Tools
Polls/Voting
Portfolio Management
Post Scheduling
Predictive Maintenance
Presentation Tools
Preventive Maintenance Software
Prioritization
Private Dashboards
Process Change Tracking
Process Modeling & Designing
Process/Workflow Automation
Product Catalog
Product Identification
Product Lifecycle Management Software
Product Roadmapping
Production Tracking
Progress Reports
Progress Tracking
Project Accounting Software
Project Management Software
Project Planning Software
Project Planning/Scheduling
Project Scheduling
Project Templates
Project Time Tracking
Project Tracking Software
Project Workflow
Promotions Management
Property Database
Proposal Generation
Prospecting Tools
Public Dashboards
Publishing/Sharing
Pulse Surveys
Purchase Order Management
Purchasing & Receiving
Qualification Tracking
Quality Control
Quality Management Software
Quotes/Estimates
RFI & Submittals
ROI Tracking
Rate Management
Real Time Data
Real Time Editing
Real Time Notifications
Real Time Order Entry
Real Time Reporting
Real Time Synchronization
Real Time Updates
Recruitment Management
Recurring Orders
Recurring Tasks
Registration Management
Release Planning
Reminders
Remote Access/Control
Remote Order Entry
Remote Support Software
Rent Tracking
Rental Property Management Software
Reporting & Statistics
Reporting/Analytics
Reporting/Project Tracking
Request Management
Requirements Management Software
Rescheduling
Reservations Management
Residential Properties
Resource Management Software
Resource Scheduling
Retail Inventory Management Software
Retrospectives Management
Returns Management
Revenue Management Software
Reviews Management
Risk Management Software
Roadmapping
Role-Based Permissions
Rules-Based Workflow
SEO Management
Safety Management Software
Sales Forecasting Software
Sales Orders
Sales Pipeline Management
Sales Tax Management
Scenario Planning
Schedule Distribution
Scheduling Software
Scorecards
Screen Sharing Software
Search/Filter
Segmentation
Self Service Portal
Shift Swapping
Shipping Management
Sick Leave Tracking
Single Page View
Single Property
Single Sign On Software
Skills Tracking
Smart Chart Legend
Social Marketing
Social Media Integration
Social Promotion
Software License Management
Spa/Activity Management
Special Order Management
Spend Management Software
Sponsorship Management
Spreadsheet View
Staff Calendar
Status Tracking
Strategic Planning Software
Subcontractor Management
Subcontractor Monitoring
Succession Planning Software
Supplier Management
Supply Chain Management Software
Supports Scrum
Survey/Poll Management
Surveys & Feedback
Tagging
Task Board View
Task Editing/Updating
Task Management Software
Task Planning
Task Progress Tracking
Task Scheduling
Task Tagging
Task/Project Tracking
Team Management Software
Template Management
Templates
Territory Management
Testing/QA Management
Text Editing
Third Party Integrations
Third-Party Integration
Ticket Management
Time & Attendance
Time & Expense Tracking
Time Off Management
Time Tracking Software
Time Zone Tracking
Timeline Management
Timesheet Management
To-Do List
Traceability
Traditional Methodologies
Training Management
Transaction Management
Two-Factor Authentication
User Management
Utilization Reporting
Vacancy Management
Vacation/Leave Tracking
Vendor Management Software
Version Control
Video Chat
Video Conferencing Software
Video Support
Visual Modeling
Visual Workflow Management
Visualization
Volunteer Management Software
WYSIWYG Editor
Warehouse Management Software
Warranty Tracking
Web-based Deployment
Website Management
Weddings/Parties
What-if Analysis
Widgets
Workflow Configuration
Workflow Management Software
Google Workspace
#1 Alternative to monday.com
Google Workspace is a suite of apps from Google which offers a number of tools to communicate and collaborate with...
OneDrive
#2 Alternative to monday.com
OneDrive is a secure access, sharing & file storage solution which enables users to store & share photos, videos,...
Teamwork.com
#3 Alternative to monday.com
Work and project management software that helps in-house teams and agencies improve collaboration, visibility,...
LiquidPlanner
#4 Alternative to monday.com
LiquidPlanner is a transformative project management solution that helps teams prioritize tasks, predict outcomes, and...
Customer Support Software
---
Already have monday.com?
Software buyers need your help! Product reviews help the rest of us make great decisions.
Showing 5 reviews of 4,226
Industry: Mechanical or Industrial Engineering
Company size: 51–200 Employees
Used

Daily

for

1+ year

Review Source
Overall rating
Value for Money

Ease of Use

Likelihood to recommend

9.0

/10
Project management and organization for the rest of us.
Reviewed on 20/11/2019
We have tried MANY project management platforms and for us to select monday.com says a lot about...
We have tried MANY project management platforms and for us to select monday.com says a lot about the product. We have a varied group of individuals within our marketing department using this tools to coordinate everything from our detailed printing requests, web and online projects to translation flow (very difficult to manage due to the many contributors involved in this process.) Monday.com makes all of this convenient and easy to follow.
Pros
Its incredibly easy to create a work flow or "Board", add participants and follow the progress of many tasks with ease. We can attach any supporting files or materials needed to each post and tag a specific user. Email and desktop notifications alert you on any activity and there is a web based site you can go to or the even better desktop and mobile app versions.
Cons
One of the few cons i can think of is the absence of a "repeating or scheduled task". I know there are ways around this but it seems like something that should be native to it.
Industry: Computer Software
Company size: 501–1,000 Employees
Used

Daily

for

2+ years

Review Source
Overall rating
Ease of Use

Customer Support Software

Likelihood to recommend

10.0

/10
Very flexible and customizable project management software
Reviewed on 17/08/2023
Monday makes our project/task management efforts a lot easier. It's given us a platform to keep our...
Monday makes our project/task management efforts a lot easier. It's given us a platform to keep our team's tasks in one place and be able to collaborate on cards in real-time. The interface is designed very well, and overall, I think it's probably far better than most other project management tools out there
Pros
I love how it has dashboards for so many different things. Without having to use other tools, you can manage your tasks, projects, ideas, and documents all without having to step outside Monday. I also think the data connectors are plenty and a good addition for when we need to push our actions to other tools
Cons
It's kinda hard to get to grips with it in the beginning. Everything's a bit all over the place until you put some time into it. I think it would've been better if there were more guides placed within the product
Industry: Computer Software
Company size: 11–50 Employees
Used

Daily

for

Free Trial

Review Source
Overall rating
Value for Money

Ease of Use

Customer Support Software

Likelihood to recommend

4.0

/10
Other applications offer better services
Reviewed on 24/08/2023
Overall it was okay for the time I used it. I wouldn't return to use it since i could do a lot more...
Overall it was okay for the time I used it. I wouldn't return to use it since i could do a lot more and for less with sites like trello
Pros
I like the ability to run a project board or kanban. And the look is nice. The ability to track issues and tasks what was attracted me to monday
Cons
That a lot is locked be mains a paywall. Full integration was a hit complex and that other competitors offered more option and less frustration
Response from monday.com
Thanks for trying monday.com and taking the time to leave a review. We appreciate your feedback and we have forwarded this to relevant teams.
Industry: Management Consulting
Company size: 2–10 Employees
Used

Daily

for

6-12 months

Review Source
Overall rating
Value for Money

Ease of Use

Customer Support Software

Likelihood to recommend

10.0

/10
Monday.com is the best task management software and CRM I have used.
Reviewed on 01/06/2023
Monday.com has helped streamline and systemise the business. It is great that it has a mobile app a...
Monday.com has helped streamline and systemise the business. It is great that it has a mobile app a computer desktop app and is accessed online. When deciding to switch over from another product I asked customer service a question and within the same day I had a zoom call organised and was able to have a full meeting with a fantastic rep who explained all the features and ensured that all aspects would suit our business.
Pros
Monday.com was very easy to migrate to from another CRM/task management system we were using before. The interface is very modern and easy to use. It makes working a real pleasure when everything is aesthetically pleasing. The time tracking, file management and customisable boards and tables are the best features for our business and keep everyone on task and track.
Cons
There aren't many cons of Monday.com. I would say that the most difficult part is creating the automatic workflows. The only other con is that it is not the cheapest software out there, however , I do believe it is worth the money.
Industry: Computer Games
Company size: 1,001–5,000 Employees
Used

Daily

for

1+ year

Review Source
Overall rating
Value for Money

Ease of Use

Customer Support Software

Likelihood to recommend

9.0

/10
The best way to be more productive working on projects
Reviewed on 28/08/2023
Before using monday.com, we had a hard time keeping track of who was responsible for what within...
Before using monday.com, we had a hard time keeping track of who was responsible for what within the company, how far along a given project was, how well the team was communicating with one another, and whether or not their efforts were actually producing any tangible results.
Pros
My favorite feature of monday.com is the ability for teams to communicate and provide feedback to one another. Additionally, the boards' user-friendliness and centralized location make project management a breeze.
Cons
It would be nice if the automations were given a bit more leeway in a few columns. I also prefer phone calls to emails when it comes to getting help setting up workflows. Creating a video and uploading it is a time-consuming process.
monday.com FAQs
Below are some frequently asked questions for monday.com.
Q. What type of pricing plans does monday.com offer?
monday.com offers the following pricing plans:
Monday.com offers a free forever plan for up to 2 seats, after which pricing scales based on the number of seats, as well as functionality needed. Paid plans start at $10/seat/month, billed monthly, for the Basic plan and include a minimum of 3 seats. Other plans are outlined below: Basic plan: starting at $10/seat/month billed monthly (or $8/seat/month when billed annually) Standard plan: starting at $12/seat/month billed monthly (or $10/seat/month when billed annually) Pro plan: starting at $20/seat/month billed monthly (or $16/seat/month when billed annually) Enterprise: contact Monday.com for enterprise pricing 14 days free trial, no credit card needed. 30-day money back guarantee.
Q. Who are the typical users of monday.com?
monday.com has the following typical customers:
Self Employed, 2–10, 11–50, 51–200, 201–500, 501–1,000, 1,001–5,000
Q. What languages does monday.com support?
monday.com supports the following languages:
Dutch, English, French, German, Italian, Japanese, Korean, Portuguese, Russian, Spanish, Swedish, Turkish
Q. Does monday.com support mobile devices?
monday.com supports the following devices:
Android (Mobile), iPhone (Mobile), iPad (Mobile)
Q. What other apps does monday.com integrate with?
monday.com integrates with the following applications:
Adobe Creative Cloud, Asana, Basecamp, Bitbucket, Box, Copper, Dropbox Business, GitHub, GitLab, Gmail, Google Calendar, Google Drive, Jira, Jotform, LinkedIn for Business, Mailchimp, Meta for Business, Microsoft Excel, Microsoft Outlook, Microsoft Teams, OneDrive, PagerDuty, Pipedrive, Shopify, Slack, Stripe, Todoist, Trello, Twilio, Typeform, WooCommerce, Zapier, Zendesk Suite, Zoom Meetings
Q. What level of support does monday.com offer?
monday.com offers the following support options:
Email/Help Desk, FAQs/Forum, Knowledge Base Software, Phone Support, 24/7 (Live rep), Chat
Related categories
See all software categories found for monday.com.