About Tracker
PhaseWare's Customer Service and Support Software is a fully configurable solution designed to streamline your workflows, automate business processes, make full use of a powerful knowledge base, and provide you with the best tools to measure agent performance and efficiency.
Tracker, PhaseWare's flagship customer support product, will improve the productivity and performance of your agents by providing them a single user interface for managing customer information, prioritizing cases, discovering case histories, searching solutions, managing tasks and alerts, escalating cases, and monitoring their overall performance.
Your customers will benefit from the streamlined customer service experience environment that Tracker enables. Giving your customers a more consistent and effective experience will result in increased customer satisfaction, retention, and loyalty.
Overall, your organization will benefit from agent performance and productivity improvements; transparency in reporting on performance metrics and customer trends; as well as greater accountability in each step of the customer support process.
ABOUT US
PhaseWare is a leading provider of customer service and support software applications optimized to deliver a robust and financially viable solution. PhaseWare Tracker enables our clients to better manage their business processes, reduce operational expenses, and significantly increase the effectiveness and quality of their customer service.
Entrepreneurs Randall Nelson and Hoyt Mann founded PhaseWare to address the needs of the historically underserved needs of SMBs. PhaseWare Tracker was built on highly scalable, industry-standard technology, open architecture, built-in APIs for integration with existing systems, and flexible delivery models (cloud or on-site).
The PhaseWare Tracker product suite includes PhaseWare Tracker Desktop, Tracker Beyond, Tracker Mobile, PhaseWare Event Engine, PhaseWare Self-Service Center, SSC Mobile, and Tracker Screen Designer. With these applications, PhaseWare Tracker supports the following solutions:
• Customer service and support
• Complaint management
• Help desk support
• Issue tracking
• Knowledge management
• Customer self-service
• Live Chat
PhaseWare offers powerful, intuitive, and affordable customer service and support solutions that create real competitive advantage for SMBs. The Tracker Suite was created to streamline your efforts to serve, support, retain, and maximize the value of every customer.
---
Key benefits of Tracker
Regardless of the channel that your customers use to contact you - be it phone, e-mail, self-service portal, or live chat - customers want the best solution to their problem as soon as possible.
PhaseWare provides your company/organization with a streamlined and seamless customer support solution that will make it easier to improve your support processes as well as empowering your agents to succeed at resolving your customer's issues.
Your agents will benefit tremendously from a single interface that covers the entire lifecycle of a customer service issue: from submission, escalation, resolution and analysis.
Agents will be more productive and perform better when they are allowed to get their customer support activities from a single interface. Agents will be able to update tasks, set alerts, escalate cases, prioritize cases, manage customer information, revise case histories and improve their performance by monitoring their work.
Using PhaseWare's many visual reporting tools your organization will gain an understanding of customer trends. This will lead to proactive customer support and greater accountability in each step of the customer service and support process.
---
Images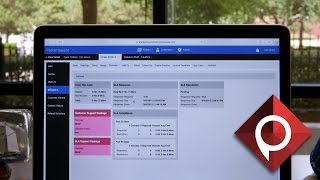 Not sure about Tracker?
Compare with a popular alternative
Freshdesk
#1 Alternative to Tracker
Freshdesk is a cloud-based, omnichannel customer service software for businesses of all sizes, with solutions that...
Vision Helpdesk
#2 Alternative to Tracker
We offer four products to manage customer support for all size business. 1) Multi channel Help Desk Software 2)...
Zoho Desk
#3 Alternative to Tracker
Zoho Desk, Zoho's flagship web-based customer service software, helps businesses of all sizes and types deliver...
EcholoN
#4 Alternative to Tracker
EcholoN is a customer service management software designed to help businesses handle quality control processes,...
Customer Support Software
---
Already have Tracker?
Software buyers need your help! Product reviews help the rest of us make great decisions.
Showing 5 reviews of 66
Industry: Computer Software
Company size: 51–200 Employees
Used

Daily

for

1+ year

Review Source
Overall rating
Ease of Use

Likelihood to recommend

10.0

/10
Great case tracking UI
Reviewed on 12/04/2019
Pros
The ability to create parent and child cases with ease. Updating each case is simple also.
Cons
The outlook integration is cumbersome, but the integrated email is great.
Industry: Retail
Company size: 10,000+ Employees
Used

Daily

for

2+ years

Review Source
Overall rating
Value for Money

Ease of Use

Customer Support Software

Likelihood to recommend

8.0

/10
Tracker Beyond our expectations
Reviewed on 23/03/2017
We have been using Tracker as our customer support interface with our customers for over 5 years...
We have been using Tracker as our customer support interface with our customers for over 5 years now. It gives us the ability to evolve the interactive relationship between the Support staff and our customers. Multiple reports, both standard and custom have given up the insight into the issues that our customers see while using our products in their day to day operations. It has helped to provide direction of our product growth while addressing the needs of the customer.
From an internal prospective, it gives a real time look at the performance and through put of our organizations. Helping to identify areas for improvement as well as staffing requirements for short term relief as well as long term growth.
Tracker on Demand and Tracker Beyond have helped to make the relationship with our customers a more manageable one with historical data and real time look at their needs.
Pros
Easy to use for new hires to come up to speed quickly.
Cons
Some of the features from Demand were not ported over to Beyond. the ability to see past viewed tickets. The screen roles as you scroll up and down the journal entries. the search screen doe snot always clear out and some times you need to clear individual fields manually.
Industry: Financial Services Software
Company size: 1,001–5,000 Employees
Used

Daily

for

2+ years

Review Source
Overall rating
Ease of Use

Customer Support Software

Likelihood to recommend

8.0

/10
The system meet the daily needs of my department. I love having one work queue visible to my...
Reviewed on 09/02/2018
Pros
I love the visibility of my team having the ability to see and work out of one queue. The ability to have access to multiple queues is also a feature I love. There are times when I need to access queues for other departments and I'm able to do so with ease. I also love the ability to be able to track a file by different parameters within the system.
Cons
I thought as modern technology continued to evolve the system update and layout would look more updated. I thought the visibility and layout would look more up to date.
Response from PhaseWare
Hi, I would like to address the con that you listed with the interface. The PhaseWare Administrator at each organization makes decisions on the user interface. By your comment, I would assume you are using the Tracker Desktop product which looks very dated. If you have a moment, please review the Tracker Beyond product ( https://www.phaseware.com/tracker-beyond )that has been released over the past few years as a refresh to our desktop product. We look forward to your feedback.
Best Regards,
-Hoyt
Overall rating
Ease of Use

Customer Support Software
Excellent Customer Support / Helpdesk
Reviewed on 03/02/2011
We looked at twenty different products over the course of about nine months before narrowing the...
We looked at twenty different products over the course of about nine months before narrowing the field to four. This was not our first helpdesk software purchase but I wanted it to be our last. We are software developers so we have our own ideas about how things should work. ;>)
We had built a pretty formidable wish list and it grew a bit while we reviewed products. PhaseWare Tracker handles everything on our list and does it without compromise.
Pros
Customer (web) Self Service Center. incident submission automatically searches knowledge base and suggests PERTENANT articles. Competing products do this but we have not seen any do it well.
Knowledgebase that inserts itself into the process but doesnt get in the way. Building the KB is very easy to do in the course of resolving incidents.
Very flexible tracking of contacts, contracts and time. We have resellers and end users. Tracker handles incidents submitted by either party and keeps everyone up to date.
Theyll host Tracker or let you put it on your own server. They have desktop, browser and smartphone versions.

We have not found any aspect of the program that we could not tweak. Users can modify reports, database (MS SQL), most screens in the application and the customer support center.
The system handles emails quite well. screen shots, file attachments and hyperlinks, etc.
Cons
We spent more time than we should have before going live. This really isnt PhaseWares fault. Its only listed as a CON because I wish their manual had an introduction that said Dive in; you can tweak it later.
In retrospect we also should have stuck more to their training (included with purchase) rather than digging in on our own but being in the SW biz we thought we could learn their stuff faster than they could learn ours. We were wrong. They have an incredible knack for understanding the many and varied ways people want to do business.
Industry: Financial Services Software
Company size: 201–500 Employees
Used

Daily

for

2+ years

Review Source
Overall rating
Value for Money

Ease of Use

Customer Support Software

Likelihood to recommend

8.0

/10
Great System for Tracking Support
Reviewed on 23/03/2017
I like the ability to use the system to track the support that various teams provide within our...
I like the ability to use the system to track the support that various teams provide within our organization. With a few hours of training, it is easy to pick up and use. The different types of report that can be customized and tailored to my needs is the biggest value for this system. I highly recommend it to anyone who needs to keep their support services centralized and track the type and level of support that their teams provide.
Pros
The ability to track support provided. The types of reports that can be produced and customized to track the support.
Cons
I feel that it lacks the ability to upload multiple attachments to incidents at once. You have to create a new journal entry for each attachments that you attempt to upload to an incident. When forwarding or replying to a response - it does not track it in the system like an email message so it's hard to forward the message again since it doesn't display the header of when the previous message was sent using Outlook plug-in.
Tracker FAQs
Below are some frequently asked questions for Tracker.
Q. What type of pricing plans does Tracker offer?
Tracker offers the following pricing plans:
Starting from: $80.00/month
Pricing model: Subscription
Free Trial: Available
Starting at $45 per user per month
Q. Who are the typical users of Tracker?
Tracker has the following typical customers:
2–10, 11–50, 51–200, 201–500, 501–1,000, 1,001–5,000
Q. What languages does Tracker support?
Tracker supports the following languages:
English
Q. Does Tracker support mobile devices?
Tracker supports the following devices:
Android (Mobile), iPhone (Mobile), iPad (Mobile)
Q. What other apps does Tracker integrate with?
Tracker integrates with the following applications:
Jira, Microsoft Outlook, Salesforce.org Nonprofit Cloud
Q. What level of support does Tracker offer?
Tracker offers the following support options:
Email/Help Desk, FAQs/Forum, Knowledge Base Software, Phone Support, 24/7 (Live rep), Chat
Related categories
See all software categories found for Tracker.