CRM software that helps you sell smarter, better, faster.
About Zoho CRM
Zoho CRM is an omnichannel cloud-based customer relationship management platform that helps global businesses to take control of their business processes to build lasting customer relationships. The web-based platform can be customized to suit industries of all types and sizes. Zoho CRM offers integration with over 40 Zoho products and extend its capacity with more than 300 third-party app extensions, including G Suite, Office 365, Salesforce, and other popular apps.
Zia is an AI-powered sales assistant for Zoho CRM that helps individual reps and sales teams detect anomalies in the sales process before they occur, suggests the best time to contact a prospect, and studies their sales patterns. Zia can provide each sales rep with personalized CRM data, intelligent alerts, task reminders, and suggestions in order to aid sales.
Businesses can use the Zoho CRM omnichannel CRM to nurture customer relationships anytime, anywhere. From phone, to live chat, to email, to social media, businesses can communicate and connect with their clients to enhance the customer experience. Notifications can automatically alert users of each new customer interaction or new contact.
The Advanced CRM Analytics module, powered by Zoho Reports, allows users to sync and integrate their Zoho CRM data to gain better insights. Users can create custom dashboards and reports on metrics such as lead generation, revenue, deals, and more.
When it comes to a CRM solution, one size doesn't fit all businesses. That's why Zoho CRM lets businesses easily customize the interface to meet the particular requirements of their organization.
Key benefits of Zoho CRM
- Stay on top of every activity with your new sales assistant, Zia - The conversational AI sales assistant.
- In-depth analytics for sales success
- Process management for building and automating your sales process
- Portals for your customers, vendors and partners
- No data lockup, export data at anytime
WHAT'S NEW?
- Segment customers based on purchase patterns
- Analyze webform statistics and conduct webform A/B tests
- Identify marketing campaigns with the highest ROI
- Discover sales trends with customizable quadrants and cohorts
- Access Zoho CRM dashboards via the Analytics App on your phone
- Personalize purchase stages and actions of your customer's journey
- Improve your decision-making with a prediction builder
- Use AI-powered email analytics and assignment rules
- Simplify data collection with contextual and customizable forms
- Create multiple pipelines based on geography and other parameters
- Enjoy seamless review processes with easy assignment and comment functions
- Improve customer experiences with in-depth services and appointments features
- Access custom signals, calls and email workflows for flexible communication
Typical Customers
Freelancers

Small Businesses

(2-50)

Mid-size Companies

(51-500)

Large enterprises

(500 and more)
Markets
Armenia, Australia, Austria, Bahrain, Bangladesh and 54 others
Supported Languages
Arabic, Brazilian Portuguese, Bulgarian, Chinese, Croatian and 22 others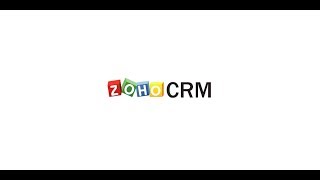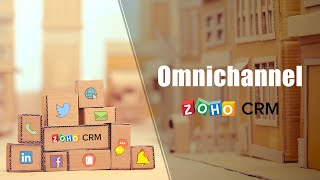 Total features of Zoho CRM: 209
AB Testing
AI/Machine Learning
API
Access Controls/Permissions
Accounting Integration
Activity Dashboard
Activity Tracking
Alerts/Escalation
Alerts/Notifications
Appointment Management
Appointment Scheduling Software
Asset Lifecycle Management
Automated Routing
Behavior Tracking
Budgeting/Forecasting
Business Card/Badge Scanning
Business Process Control
Buyer Management
CRM Software
Calendar Management
Calendar Sync
Calendar/Reminder System
Call Management
Campaign Analytics
Campaign Management Software
Campaign Planning
Campaign Segmentation
Cataloging/Categorization
Channel Management Software
Chat/Messaging
Churn Management
Client Management
Client Portal
Client Tracking
Client/Property Matching
Collaboration Tools
Commenting/Notes
Communication Management
Community Management
Configurable Workflow
Contact Database
Contact Management Software
Content Delivery
Content Library
Content Management System (CMS) Software
Contract/License Management
Conversion Tracking
Correlation Analysis
Customer Accounts
Customer Activity Tracking
Customer Database
Customer Engagement Software
Customer Experience Management
Customer History
Customer Segmentation
Customer Service Analytics
Customer Social Profiles
Customer Support Software
Customer Surveys
Customizable Branding
Customizable CTAs
Customizable Fields
Customizable Forms
Customizable Reports
Customizable Templates
Dashboard Creation
Dashboard Software
Data Import/Export
Data Synchronization
Data Visualization Software
Document Management Software
Document Storage
Donor Management
Drag & Drop
Drip Campaigns
Email Alerts
Email Management Software
Email Marketing Software
Email Response Control
Email Templates
Email Tracking Software
Engagement Tracking
Event Triggered Actions
Exception Reporting
Expense Tracking
FAQ
Feedback Management
Field Sales Management
For AEC Industry
For Financial Institutions
For Insurance Industry
For Mac Devices
For Nonprofits
For Real Estate
For Sales Teams/Organizations
For Small Businesses
For Startups
For iPad Devices
Forecasting
Gamification Software
Goal Management
Graphical Data Presentation
Help Desk Management
Incentive Management
Interaction Tracking
Internal Chat Integration
Landing Pages/Web Forms
Lead Capture Software
Lead Distribution
Lead Generation Software
Lead Management Software
Lead Nurturing Software
Lead Qualification
Lead Segmentation
Live Chat Software
Loyalty Program
Marketing Automation Software
Marketing Calendar
Meeting Management
Mobile Access
Mobile Alerts
Modeling & Simulation
Monitoring
Multi-Campaign
Multi-Channel Communication
Multi-Channel Data Collection
Multi-Channel Marketing
Multi-Currency
Multi-Language
Multivariate Testing
Negative Feedback Management
Opportunity Management
Performance Management
Performance Metrics
Pipeline Management
Pipeline Reports
Predictive Analytics Software
Prioritization
Product Catalog
Progress Tracking
Project Management Software
Project Tracking Software
Proposal Generation
Proposal Management Software
Prospecting Tools
Quota Planning
Quotes/Estimates
ROI Tracking
Real Time Analytics
Real Time Data
Real Time Notifications
Real Time Reporting
Real Time Updates
Referral Tracking
Relationship Tracking
Reminders
Reporting & Statistics
Reporting/Analytics
Request Escalation
Rewards Management
Role-Based Permissions
Sales Activity Management
Sales Analytics
Sales Approval
Sales Automation
Sales Forecasting Software
Sales Pipeline Management
Sales Planning
Sales Reports
Sales Trend Analysis
Scheduling Software
Search Marketing
Search/Filter
Segmentation
Self Service Portal
Service Level Agreement (SLA) Management
Social Marketing
Social Media Integration
Social Media Monitoring Software
Social Promotion
Source Tracking
Statistical Analysis Software
Survey/Poll Management
Surveys & Feedback
Tagging
Task Management Software
Task Progress Tracking
Task Scheduling
Team Assignments
Template Management
Territory Management
Text Analysis Software
Third Party Integrations
Third-Party Integration
Training Management
Transaction History
Trend Analysis
User Management
Visual Analytics
Warranty Tracking
Web Forms
Web-based Deployment
Website Integration
Website Visitor Tracking
Widgets
Wiki
Workflow Management Software
XML/RSS
Salesforce B2B Commerce
#1 Alternative to Zoho CRM
Salesforce B2B Commerce is a cloud-based platform, which helps retailers, wholesalers, and distributors manage purchase...
Basecamp
#2 Alternative to Zoho CRM
Basecamp is a collaborative project management, team communication, and daily task tracking application suitable for...
Act!
#3 Alternative to Zoho CRM
Act! Premium empowers small and midsize businesses to market better, sell more, and create customers for life.
Salesforce Platform
#4 Alternative to Zoho CRM
Salesforce App Cloud is a platform for developing enterprise & customer-facing apps to store data, connect to any...
Customer Support Software
---
Already have Zoho CRM?
Software buyers need your help! Product reviews help the rest of us make great decisions.
Showing 5 reviews of 6,263
Industry: Computer Software
Company size: 51–200 Employees
Used

Daily

for

2+ years

Review Source
Overall rating
Value for Money

Ease of Use

Customer Support Software

Likelihood to recommend

10.0

/10
Keep your customers engaged with your business
Reviewed on 01/07/2021
With Zoho CRM it is much faster to manage your customers, projects, and communications all in one...
With Zoho CRM it is much faster to manage your customers, projects, and communications all in one reliable platform. Its implementation in our organization has increased our revenue geometrically.
Pros
Zoho CRM offers a feature-rich platform to engage with your customers. You can manage contacts, send mass emails, notifications, manage inventory, implement an AI assistant, and even give your customers a mobile app to stay synced.
Cons
The software can not be self-hosted on your private server.
Reasons for Choosing Zoho CRM
Zoho CRM provided smooth data migration and a rich set of features.
Reasons for Switching to Zoho CRM
Zoho CRM is easy to get started and integrate with existing business processes. Also, they offer a free plan and paid plans starting from just $14 per month.
Industry: Information Technology & Services
Company size: 501–1,000 Employees
Used

Daily

for

2+ years

Review Source
Overall rating
Value for Money

Ease of Use

Customer Support Software

Likelihood to recommend

9.0

/10
One of the best CRM... Love this amazing tool
Reviewed on 30/05/2019
Overall I love this CRM. I am using it daily and my work is incomplete without it. I use it for...
Overall I love this CRM. I am using it daily and my work is incomplete without it. I use it for campaign management, sending important emails to customers. Managing all data and information in one place. The most important thing is Zoho CRM's dashboard and reports which are amazing and easy to understand.
Pros
I am using Zoho XRM for more than 3 years and found it a really amazing platform for customer relationship management. I like their simple yet effective user interface the most. I can use it very easily. Zoho CRM helps us to manage our all databases and related information at one place with amazing security. Overall I can say that this is an amazing CRM.
Cons
There is one thing that I want to highlight about this CRM that I dislike about it which is Zoho CRM is a little bit expensive compared to others but on the other hand, I can say that it is worth to spend on it.
Reasons for Switching to Zoho CRM
We choose Zoho CRM over SugarCRM because of their strong customer focus nature which is the most important thing that we always keep in mind and on the other hand, there is a lot of amazing features that Zoho CRM is providing and in SugarCRM, these features are missing.
Industry: Accounting Software
Company size: 2–10 Employees
Used

Weekly

for

1+ year

Review Source
Overall rating
Value for Money

Ease of Use

Customer Support Software

Likelihood to recommend

9.0

/10
Zoho CRM: The Comprehensive Review of a Budget-Friendly and Efficient CRM Solution
Reviewed on 30/04/2023
Using Zoho CRM has been a positive experience overall. The software offers a comprehensive set of...
Using Zoho CRM has been a positive experience overall. The software offers a comprehensive set of features that have helped us streamline our customer relationship management processes, from lead generation and management to sales forecasting and analytics. While there was a learning curve when first implementing the software, we were able to customize it to our specific needs and integrate it with our existing workflows. The mobile access has been particularly helpful for our sales team, allowing them to access customer data and manage their pipeline on the go. We have also found the customer support to be responsive and helpful when we have had questions or issues. While there are some limitations in terms of integrations and reporting, we have found that Zoho CRM meets our needs and is a cost-effective solution for our business.
Pros
Affordability: Zoho CRM is a cost-effective CRM solution, making it an ideal option for small to medium-sized businesses with a limited budget.Comprehensive Feature Set: Zoho CRM offers a wide range of features such as sales automation, lead management, customer support, marketing automation, and analytics, providing a comprehensive CRM solution.User-friendly Interface: Zoho CRM has a user-friendly interface that is easy to navigate and use, making it simple for businesses to adopt and integrate it into their workflow.
Cons
Steep Learning Curve: Due to its comprehensive feature set, Zoho CRM may have a steep learning curve for new users who are not familiar with CRM software.Limited Integrations: While Zoho CRM integrates with a variety of third-party applications, some users may find that it lacks integrations with certain niche or industry-specific software.Limited Reporting: Zoho CRM's reporting capabilities may be limited compared to other CRM solutions in the market.
Industry: Research
Company size: 11–50 Employees
Used

Monthly

for

Free Trial

Review Source
Overall rating
Value for Money

Ease of Use

Likelihood to recommend

5.0

/10
Remove the Wacko in Your CRM with Zoho CRM
Reviewed on 03/05/2023
Pros
I appreciate the email integration feature that allows the user to send and receive emails within the platform.
Cons
As a user of Zoho CRM, one thing I found frustrating was the steep learning curve. It took me a while to get the hang of the interface and all of its features. Additionally, some of the customization options were not very intuitive, and I had to spend quite a bit of time digging through documentation to figure out how to do certain things.
Industry: Consumer Services
Company size: 501–1,000 Employees
Used

Monthly

for

1-5 months

Review Source
Overall rating
Value for Money

Ease of Use

Customer Support Software

Likelihood to recommend

7.0

/10
Why Zoho CRM is a Game-Changer for Your Business - Our Expert Review
Reviewed on 07/03/2023
I have been using Zoho CRM, and I can confidently say that it has changed the way we manage our...
I have been using Zoho CRM, and I can confidently say that it has changed the way we manage our relationships with customers. The absence of a centralized system to track customer interactions and sales data was one of the most significant business issues we faced prior to implementing Zoho CRM. Our sales process was managed with spreadsheets and other tools, which was time-consuming and error-prone.We have been able to manage all customer interactions and streamline our sales process since we started using Zoho CRM. To gain valuable insights into our sales performance, we are able to easily track our leads, monitor deals, and create individualized reports. By providing us with a variety of communication options, including email, phone, and social media, Zoho CRM has also assisted us in improving our communication with customers.The use of Zoho CRM has provided us with numerous advantages. First and foremost, we are closing deals more quickly than ever before thanks to an improved sales process. By giving us the tools we need to effectively manage customer interactions, Zoho CRM has also helped us increase customer engagement. The advanced analytics module has been especially helpful in locating growth potential and trends.My overall usage of Zoho CRM has been nothing short of exceptional. It has aided me in working more effectively and efficiently, and I believe it has contributed significantly to our sales team's success.
Pros
I have found the platform's customization and adaptability to be extremely useful. The ability to tailor the interface to the specific needs of our company00 has permitted us to smooth out our cycles and save time. For instance, we were able to develop custom fields and workflows that allowed us to monitor the progression of leads through our sales funnel. This has made it easier for us to determine the areas in which we need to concentrate our efforts.The ability to integrate with other Zoho products and third-party app extensions is yet another significant advantage of Zoho CRM. We are now able to work more effectively across all of our departments and consolidate our data thanks to this. For instance, we were able to automate our lead nurturing procedure and integrate Zoho CRM with our email provider, resulting in an increase in conversions and revenue.Overall, I would highly recommend Zoho CRM to any company seeking a CRM solution that is adaptable, can be customized, and can integrate with other tools to simplify processes. It has unquestionably had a beneficial effect on our company and assisted us in achieving our sales objectives.
Cons
I initially found the Zoho CRM interface to be somewhat overwhelming. It can be hard to decide which features to focus on and where to start with so many features and customization options. As we began to familiarize ourselves with the platform, this resulted in a small learning curve for me and some of my coworkers.The possibility of data overload is another drawback I encountered while using Zoho CRM. It can be hard to figure out which metrics to focus on and how to use that data to improve our sales processes when there is so much data available. To sort through the data and pick out the most important insights, this takes a lot of time and effort.For instance, when I first started using Zoho CRM, I had a hard time figuring out how to make useful dashboards and reports that would help me keep track of my sales pipeline and prioritize my leads. It took some time to figure out how to make the platform work for me and simplify the data so that I could focus on the most important things. I was able to adjust and make the most of the platform's capabilities with time and experience, despite the initial frustration caused by these drawbacks.
Zoho CRM FAQs
Below are some frequently asked questions for Zoho CRM.
Q. What type of pricing plans does Zoho CRM offer?
Zoho CRM offers the following pricing plans:
Free Edition (CRM for entrepreneurs) - Forever free upto 3 Users. Standard Edition (Sales tracking for Small Businesses) - $14/user/month (billed annually). Professional Edition (Complete CRM for any SME) - $23/user/month (billed annually). Enterprise Edition (CRM for multi-level organizations) - $40/user/month (billed annually). Ultimate Edition (CRM for large-scale organizations) - $52/user/month (billed annually).
Q. Who are the typical users of Zoho CRM?
Zoho CRM has the following typical customers:
Self Employed, 2–10, 11–50, 51–200, 201–500, 501–1,000, 1,001–5,000
Q. What languages does Zoho CRM support?
Zoho CRM supports the following languages:
Arabic, Brazilian Portuguese, Bulgarian, Chinese, Croatian, Czech, Danish, Dutch, English, European Portuguese, French, German, Hebrew, Hindi, Hungarian, Indonesian, Italian, Japanese, Korean, Polish, Russian, Spanish, Swedish, Thai, Traditional Chinese, Turkish, Vietnamese
Q. Does Zoho CRM support mobile devices?
Zoho CRM supports the following devices:
Android (Mobile), iPhone (Mobile), iPad (Mobile)
Q. What other apps does Zoho CRM integrate with?
Zoho CRM integrates with the following applications:
ActiveCampaign, Adobe Acrobat Sign, Amity, Avaya Experience Platform, Bedrock Data, Box, BurstSMS, DocuSign, Dropbox Business, Eventbrite, GetResponse, Gmail, GoTo Meeting, GoToWebinar, Google Ads, Google Analytics 360, Google Calendar, Google Drive, Google Workspace, HubSpot CRM, Join.Me, Jotform, Kixie PowerCall, Leadfeeder, LinkedIn for Business, Mailchimp, Meta for Business, Microsoft 365, Microsoft Outlook, Operations Hub, PandaDoc, PayPal, Proposify, Quickbooks Online, QuoteWerks, Quoter, RingCentral Contact Center, SMS-Magic, Saasu, Shopify, SimplyCast, Skyvia, Slack, SurveyMonkey, Trello, Twilio, Twitter, Xero, Zapier, Zendesk Suite, Zoho Analytics, Zoho Assist, Zoho Books, Zoho Campaigns, Zoho Cliq, Zoho Creator, Zoho Desk, Zoho Expense, Zoho Forms, Zoho Mail, Zoho Meeting, Zoho Projects, Zoho SalesIQ, Zoho Sign, Zoho Social, Zoho Subscriptions, Zoho Survey, Zoho Writer, iQuoteXpress, mailparser.io
Q. What level of support does Zoho CRM offer?
Zoho CRM offers the following support options:
Email/Help Desk, FAQs/Forum, Knowledge Base Software, Phone Support, 24/7 (Live rep), Chat
Related categories
See all software categories found for Zoho CRM.