Manage your projects from start to finish with Wrike
About Wrike
Wrike is a cloud based collaboration and project management tool that helps users manage projects from start to finish, providing full visibility and control over tasks. The end-to-end solution takes projects from initial request to tracking work progress and reporting results.
With Wrike, project managers and team leads get an efficient tool to collect and organize project requirements, create project plans, and visualize schedules on the Gantt chart. As work progresses, project plans can be adjusted easily, and all involved teams will get notifications about work changes. The custom report builder helps users slice project data to present results to execs or teams.
With real-time work updates and personal dashboards, each team member will have a clear understanding of their work priorities. As tasks, files, and discussions are retrieved from email threads and unshared spreadsheets and brought to a central workspace, teams can spend more time doing the job instead of searching for work updates and information.
Compare with Popular Alternatives
Key benefits of Wrike
Project and task management: Create, schedule, and delegate tasks, visualize your plans on the Gantt chart, track time and budgets spent on projects.
Team collaboration: Discuss tasks with your team, get real-time notifications on work updates, share files and edit them online, review and approve digital assets.
Real-time workspace: Streamline all requests, keep work files, tasks, and discussions organized, and manage your tasks on the go with free mobile apps.
Project and team reporting: Build custom, interactive reports by project, team, department, etc. and share it with execs or employees.
Advanced security: Role-based access control, SSO, 2FA, strong data center security and protection.
Customizations & integration: Custom workflows, fields, user groups, branding, 30+ integrations (including Salesforce, JIRA, etc.)
Team behind the app: Best-in-class 24/7 support team and professional product team releasing killer features every month
Markets
United Arab Emirates, Argentina, Austria, Australia, Bosnia & Herzegovina
and 55 others
, Belgium, Bulgaria, Brazil, Canada, Chile, China, Colombia, Czechia, Germany, Denmark, Estonia, Spain, Finland, France, United Kingdom, Greece, Hong Kong SAR China, Croatia, Hungary, Indonesia, Ireland, Israel, India, Iceland, Italy, Japan, South Korea, Liechtenstein, Lithuania, Luxembourg, Latvia, Monaco, Mexico, Malaysia, Netherlands, Norway, New Zealand, Peru, Philippines, Poland, Portugal, Paraguay, Romania, Serbia, Russia, Saudi Arabia, Sweden, Slovenia, Slovakia, Thailand, Turkey, Ukraine, United States, Uruguay, South Africa
Supported Languages
Danish, Dutch, English, French, German
and 10 others
, Italian, Japanese, Korean, Norwegian, Polish, Portuguese, Russian, Spanish, Swedish, Ukrainian
Compare with Popular Alternatives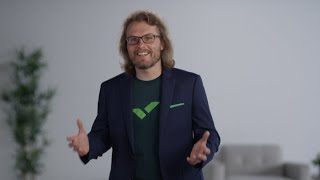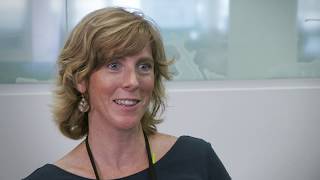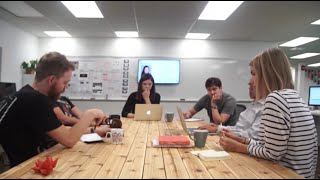 Total features of Wrike: 287
@mentions
API
Access Controls/Permissions
Accounting Integration
Activity Dashboard
Activity Management
Activity Planning
Activity Tracking
Activity/News Feed
Ad hoc Reporting
Agile Methodologies
Alerts/Notifications
Analytics/ROI Tracking
Approval Process Control
Approval Workflow
Asset Categorization
Asset Library
Asset Management
Asset Sharing
Assignment Management
Audit Trail
Authentication Software
Automated Scheduling
Automatic Backup
Backlog Management
Bar Chart
Billing & Invoicing
Brainstorming
Budget Management
Budget Tracking/Job Costing
Budgeting/Forecasting
Bug Tracking Software
Business Plan Templates
Business Process Automation
Business Process Control
CRM Software
Calendar Management
Calendar Sync
Calendar/Reminder System
Campaign Management Software
Capacity Planning Software
Change Management Software
Change Tracking
Channel Management Software
Charting
Client Portal
Collaboration Tools
Color Codes/Icons
Commenting / Notes
Communication Management
Configurable Workflow
Contact Management Software
Content Management System (CMS) Software
Contract/License Management
Contractor Management Software
Cost-to-Completion Tracking
Create Subtasks
Customer Journey Mapping
Customizable Branding
Customizable Dashboard
Customizable Fields
Customizable Forms
Customizable Reports
Customizable Templates
Daily Reports
Dashboard Creation
Dashboard Software
Data Connectors
Data Import/Export
Data Synchronization
Data Visualization Software
Deadline Management
Dependency Tracking
Deployment Management
Diagramming
Digital Asset Management Software
Discussions / Forums
Document Management Software
Document Review
Document Storage
Drag & Drop
Due Date Tracking
Editorial Calendar
Electronic Forms
Electronic Signature
Email Management Software
Email-to-Task Conversion
Employee Activity Monitoring
Employee Database
Employee Directory
Employee Handbook
Employee Onboarding
Employee Scheduling Software
Engagement Analytics
Enterprise Asset Management
Enterprise Risk Management
Equipment Tracking
Event Calendar
Event Management Software
Event Scheduling
Facility Scheduling
File Management
File Sharing Software
Financial Risk Reporting
Financial Templates
For MSPs
Forms Management
Forum / Discussion Board
Gantt/Timeline View
Goal Management
Goal Setting / Tracking
Group Scheduling
Historical Reporting
IT Asset Management Software
IT Reporting
IT Risk Management
Idea Management Software
Image Editing
Import Tasks
In-Game Analytics
Income & Balance Sheet
Individual Development Plans
Integrated Business Operations
Integrated Development Environment
Integrations Management
Issue Management
Issue Scheduling
Issue Tracking Software
Iteration Management
Job Description Management
Job Management
Job Scheduling
KPI Monitoring
Kanban Board
Key Performance Indicators
Knowledge Management Software
Maintenance Management Software
Maintenance Scheduling
Marketing Automation Software
Marketing Calendar
Marketing Reports
Markup Tools
Media Planning
Meeting Management
Messaging
Milestone Tracking
Minutes Management
Mobile Access
Mobile Time Tracking
Monitoring
Multi-Campaign
Multi-Country
Multi-Department/Project
Multi-board
Multiple Projects
Negative Feedback Management
No-Code
Notes Management
Office Suite
Online Booking
Online Time Clock
Online Time Tracking Software
Operational Risk Management
Orientation Workflow Management
Ownership Tracking
Parent Task
Patch Management Software
Payment Collection in the Field
Percent-Complete Tracking
Performance Metrics
Performance: Time Period
Permit Management
Planned vs Actual Tracking
Planning Tools
Portfolio Management
Prioritization
Private Dashboards
Process Change Tracking
Process Modeling & Designing
Product Roadmapping
Productivity Analysis
Progress Reports
Progress Tracking
Project Accounting Software
Project Estimating
Project Management Software
Project Planning Software
Project Planning/Scheduling
Project Scheduling
Project Templates
Project Time Tracking
Project Tracking Software
Project Workflow
Projections
Public Dashboards
Quality Control
Real Time Data
Real Time Editing
Real Time Notifications
Real Time Reporting
Real-Time Chat
Real-time Scheduling
Real-time Updates
Recurring Issues
Recurring Tasks
Release Planning
Remediation Management
Reminders
Remote Access/Control
Remote Support Software
Reporting & Statistics
Reporting/Analytics
Reporting/Project Tracking
Request Management
Requirements Management Software
Rescheduling
Resource Allocation & Planning
Resource Management Software
Resource Request
Resource Scheduling
Retrospectives Management
Risk Management Software
Risk Reporting
Roadmapping
Role-Based Permissions
Room Block Management
Routing
Rules-Based Workflow
SSL Security
Sales Reports
Schedule Distribution
Scheduled / Automated Reports
Scheduling Software
Search/Filter
Secure Data Storage
Session Recording
Single Sign On Software
Spreadsheet View
Sprint Planning
Staff Calendar
Status Tracking
Strategic Planning Software
Subcontractor Management
Supplier Management
Supports Agile
Supports Scrum
Surveys & Feedback
Tagging
Task Board View
Task Editing/Updating
Task Management Software
Task Planning
Task Progress Tracking
Task Scheduling
Task Tagging
Team Management Software
Template Management
Templates
Test Case Tracking
Test Run Tracking
Testing/QA Management
Text Editing
Third Party Integrations
Ticket Management
Ticketing Software
Time & Expense Tracking
Time Tracking Software
Time Zone Tracking
Timeline Management
Timer
Timesheet Management
To-Do List
Traditional Methodologies
Transformation Roadmapping
Unattended Access
User Management
Vacation/Leave Tracking
Vendor Management Software
Version Control
Video Support
Visual Workflow Management
Visualization
Widgets
Work Order Creation
Work Order Management
Workflow Configuration
Workflow Management Software
monday.com
#1 Alternative to Wrike
monday.com is a cloud-based Work OS, where teams create workflow apps in minutes to run their processes, projects, and...
Asana
#2 Alternative to Wrike
Asana is a work and project management solution for teams. You can organize everything—from company objectives to...
Ravetree
#3 Alternative to Wrike
Ravetree is an all-in-one work management solution for project-driven organizations and teams with tools for managing...
ClickUp
#4 Alternative to Wrike
ClickUp is a fundamentally new way to work - bringing separate apps like tasks, docs, spreadsheets, goal tracking,...
Customer Support Software
---
Already have Wrike?
Software buyers need your help! Product reviews help the rest of us make great decisions.
Write a Review!
Showing 5 reviews of 1,648
Industry: Leisure, Travel & Tourism
Company size: 5,001-10,000 Employees
Used

Daily

for

2+ years

Review Source
Overall rating
Ease of Use

Customer Support Software

Likelihood to recommend

10.0

/10
Manage marketing project with Wrike
Reviewed on 06/02/2021
Wrike really change our approach in collaborating project, the process has been simplified and we...
Wrike really change our approach in collaborating project, the process has been simplified and we manage to cut the time to finish our project compared to before using Wrike. Integration with other software is doable and adding value to the software.
Pros
Wrike is really easy to use for managing our sales and marketing related project, we has the all the tools that much needed to managing a complex and resource rich project. Collaborating project with multiple department is smoothly run and we are using the messenger platform to coordinate and communicate quickly.
Cons
The feature and tools in this software is great, but that is another story with is user interface. The graphic design is not helping us to move faster, as many of the icon design is almost identical and sometimes confusing me. Sometimes, the system is not refresh automatically and i need to refresh it manually to get the real-time update.
Industry: Design
Company size: 2-10 Employees
Used

Daily

for

2+ years

Review Source
Overall rating
Value for Money

Ease of Use

Customer Support Software

Likelihood to recommend

7.0

/10
Wrike for small businesses
Reviewed on 13/01/2021
Pros
It's flexible and there are multiple ways to look at projects/task depending on how users like to see things. For example as a list, Gantt chart, table or Boards which is really handy as we have designers and programmers who work very differently.
The decision to go with Wrike was also skewed by the ability to have external collaborators join the team.
The ability to add custom fields makes it easy to add information required.
Different views enable tasks to be seen by project, person, folder etc.
Being able to track time on each task is also really useful and easy for everyone.
New features are being rolled out frequently and Wrike is fast catching up on the areas I thought were lacking initially.
Cons
The flexibility and customisation makes it a bit confusing to start with, and I also found that the initial set up we had was not optimal. This was the first time we used a Project Management system to this extent, so this may be more of a user error issue.
The "CRM" workaround I don't think is worth the trouble.
The pricing model is the one that I think lets Wrike down the most. I understand the reason for a minimum of 5 seats, but every increment after this is in 5 seats as well. For a small business, this is a real issue in my view. This is also the case for additional features, many of which are only used by Admin, but are invoiced for each seat.
Industry: Financial Services Software
Company size: 10,000+ Employees
Used

Daily

for

6-12 months

Review Source
Overall rating
Value for Money

Ease of Use

Customer Support Software

Likelihood to recommend

9.0

/10
Wrike project management tools is incredible
Reviewed on 24/02/2021
Wrike is all i need for our project, task and product launching. Every stages of the progress is...
Wrike is all i need for our project, task and product launching. Every stages of the progress is very detailed so that we will not miss any important steps in between. Talking about notification, i can tags every team members in each steps of the progress to take more attention on the progress and vice versa. I really helping to making our project progress as smooth and as effective as possible.
Pros
Wrike really has help my team to work as a unit, especially when we had to work from remote area or work from home(WFH). Collaborating on project in virtual setting is never has been easy, but using all the features and integration with other software really has make this software one stop center for all my project management needs. Launching a product with Wrike has its own benefit and everything can be accelerate for more fast product launching.
Cons
Wrike is actually not that simple to setting everything up especially when i have use so many software integration like JIRA and Okta. Some of integration is working without any problem, but some need the helps from the customer service to fully integrated it with my system.
Industry: Information Technology & Services
Company size: 2-10 Employees
Used

Weekly

for

1+ year

Review Source
Overall rating
Value for Money

Ease of Use

Customer Support Software

Likelihood to recommend

3.0

/10
Not a Project Management Tool
Reviewed on 26/03/2021
Wrike is a pretty good tool, but it is not a "very" good tool. And the cost of entry for basic...
Wrike is a pretty good tool, but it is not a "very" good tool. And the cost of entry for basic project management (including effort estimation) is very high compared to Wrike's competitors. The free, Business, and Professional versions are missing one very basic and essential component of basic project planning.
The UI is pretty good, but a bit clunky.
Most painful has been my experience working with the sales reps and customer engagement staff -- when I've raised my concerns (that the Pro and Business editions missed a very basic project planning capability, which requires an up-sell to overcome; and that the cost of entry for small teams is excessive when the gap is filled)... I've been very sad and puzzled at the disconnect from what project planning and project management is, and the lack of desire to connect or find a solution for prospective customers.
This was the third time over the last 15 months that I've engaged Wrike to see whether we can find common ground, whether there is any flexibility, or whether they are willing to try to meet their customers half-way, and the answer is still "no" on all three fronts. I promised myself I'd stop giving them chances and move on. There are other solutions in the project planning and project mgmt space, so I am moving on.
Pros
First, this is a pretty good tool for:
1. Nested task lists that look like a project plan
2. Task board views (if not on the free plan)
3. Customer-facing task-list dashboards
Cons
The description for the Pro plan states clearly "Full project planning and collaboration" and for the business plan "Robust work management with customization and exec reporting".
But neither plan will total up work estimates for a project based on sub-task level of effort.
Let that sink in for a moment: a "full project planning" tool that does not total up expected effort for the project plan. Yes, you can get that, but only if you buy the Resource Allocation addon for another 15 per user. Resource allocation is not the same as basic project planning (which must include level of effort estimation)
Also, the interface is a bit clunky for quick-edits and quick-adds of sub-tasks.
Response from Wrike
Thank you for your review. I'm sorry to hear that you had such a frustrating experience, but I really appreciate your bringing this issue to our attention.
Industry: Telecommunications
Company size: 1,001-5,000 Employees
Used

Daily

for

1+ year

Review Source
Overall rating
Value for Money

Ease of Use

Customer Support Software

Likelihood to recommend

10.0

/10
Great tool to managing task
Reviewed on 29/01/2021
We had a great workflow in working a collaboration project with Wrike, all communication is happen...
We had a great workflow in working a collaboration project with Wrike, all communication is happen in the software and we can ditch the old way of email and other messaging apps. I will recommend small and medium enterprise to jump to this software.
Pros
Creating a task and sub-task, assigning task owner and tracking task progress and completion percent of the task. Adding a new user and giving them a ownership and privileges over certain feature is easy. Sharing a resource and document also is an option with this software. Editing the configuration and dashboard layout help me to working with this software faster as i know all the location of my tools.
Cons
There are new feature introduced to the software, but there are no video tutorial attach with it. I need to study the feature my self and try it for my self. Integration to other service or software is possible, but it comes with additional fee to do it. Other than those two problem, i really like all other feature in this software.
Wrike FAQs
Below are some frequently asked questions for Wrike.
Q. What type of pricing plans does Wrike offer?
Wrike offers the following pricing plans:
Starting from: $9.80/month
Pricing model: Free, Subscription
Free Trial: Available
FREE basic plan for teams up to 5 users: Unlimited projects & collaborators, key features. Professional: $9.80 per user/month Business: $24.80 per user/month billed annually Enterprise: To receive accurate pricing, contact Wrike directly.
Q. What are the main features of Wrike?
We do not have any information about Wrike features
Q. Who are the typical users of Wrike?
Wrike has the following typical customers:
51-200, 201-500, 501-1,000, 1,001+
Q. What languages does Wrike support?
Wrike supports the following languages:
Danish, Dutch, English, French, German, Italian, Japanese, Korean, Norwegian, Polish, Portuguese, Russian, Spanish, Swedish, Ukrainian
Q. Does Wrike support mobile devices?
Wrike supports the following devices:
Android (Mobile), iPhone (Mobile), iPad (Mobile)
Q. What other apps does Wrike integrate with?
Wrike integrates with the following applications:
Adobe Campaign, Ambassador, Basecamp, BigCommerce, Bitbucket, Bitium, Box, Business Hangouts, Calendly, Campaign Monitor, Constant Contact, DocuSign, Dropbox Business, Evernote Business, FogBugz, Formstack Forms, Freshworks CRM, FullContact, GitHub, Gmail, GoToMeeting, GoToTraining, GoToWebinar, Google Calendar, Google Drive, Google Workspace, Harvest, HipChat, HubSpot CRM, HubSpot Marketing Hub, IBM Connections, Jira, Jive, JotForm, Kissmetrics, LinkedIn for Business, LiveChat, Mailchimp, Marketo Engage, Microsoft 365, Microsoft Azure, Microsoft Excel, Microsoft OneNote, Microsoft Outlook, Microsoft Project, Microsoft Teams, Nimble, Okta, OmniFocus, OneDrive, OneLogin, PingFederate, Pipedrive, QuickBooks Online Advanced, Quickbooks Online, Resource Guru, Salesforce Sales Cloud, Shopify, Slack, SolarWinds Service Desk, SugarCRM, SugarSync, SumoMe, SurveyMonkey, Toggl Track, Unbounce, UserVoice, WordPress, Wufoo, Xero, Yammer, Zapier, Zendesk, Zoho Books, Zoho CRM, Zoho Forms, Zoho Invoice, amoCRM
Q. What level of support does Wrike offer?
Wrike offers the following support options:
Email/Help Desk, FAQs/Forum, Knowledge Base Software, Phone Support, 24/7 (Live rep), Chat
Related categories
See all software categories found for Wrike.